Oya Festival 2016: How one of Norway's biggest music events is going green
Organisers are attempting to tackle everything from waste disposal to food and greener transport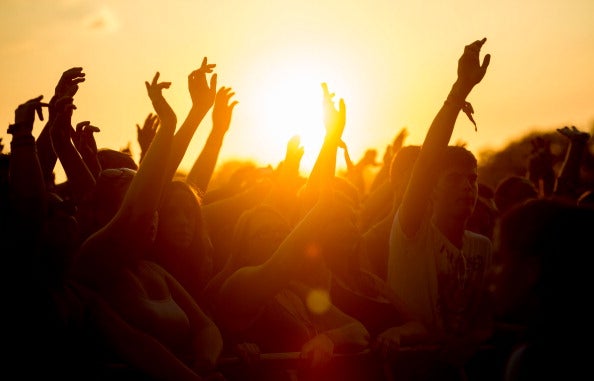 We've all seen the aftermath at Glastonbury Festival.
Empty cans, food wrappers, abandoned tents and unmentionable waste - it makes for a decidely unpretty picture.
Although Glastonbury made some steps towards being more environmentally friendly this year - including the introduction of new organic toilets - plenty of city and international festivals are making leaps and bounds on the same issue.
At Øyafestivalen [Oya Festival], in Norway, which takes place in August, organisers are attempting to tackle everything from waste disposal, food, greener transport and power supply, leaflets and toilet paper.
Norway has a pretty solid reputation as it aims to ban all petrol-powered cars by 2025 and move away from fossil fuel useage.
Music festivals guide 2016
Show all 20
An Øya festival spokesperson explains: "Since 2009 we´ve used only sustainable electricity (in Norway most electricity is made from hydrolic power) - as apposed to the fossil fuel-run generators most outdoor-events use.
"To get there, we paid for the necessary logistics to be built out in our event site, Middelalderparken, and when we moved to Tøyen, we made an similar effort to make enough electricity available in the park. When we switched from generators to electricity, we cut our energy use by 80 percent! We also made a huge cut in our carbon emissions.
"All of the festival waste is hand-sorted and recycled in 16 categories, which makes it possible for almost 70 percent of our waste to be reused - saving us 40 000 tonnes of CO2 just in 2015 (which translates to the yearly use of nearly 15 000 cars!)."
Øya was the first Norwegian festival to get the gold sertification of organic food, by serving 97% organic food to around 2,500 volunteers, 500 artists and crews and 70,000 visitors.
They're trying to cut down on the amount of meat eaten at the festival, demanding at least 50% meat-free options on menus.
"This year we´re working specifically with food waste - trying to limit ours and our restaurant´s waste, and creating awareness of the problems surrounding food waste for our audiences. After the festival, all of our surpuls food is donated to Matsentralen, who distributes it to food shelters and others in need in Oslo," the festival spokesperson told The Independent.
"Almost a third of all food produced in the world, ends up in a waste bin - even thought 868 million people are starving. Had we saved 30% of the food we throw away, we could feed all the hungry in the world. This would also enable us to produce less food, and save huge amounts of CO2 emissions. We hope we can teach our audience and volunteers to treat their food with more care and to take these habits with them home again after the festival."
Oya Festival takes place from 9-13 August - see the website for more information
Join our commenting forum
Join thought-provoking conversations, follow other Independent readers and see their replies