End of the Road 2023 review: Mud, sun and Wet Leg make for a glorious buffet of a festival
Angel Olsen, The Mary Wallopers and Joan Shelley are highlights of a characteristically eclectic event dotted with films, bowling and literature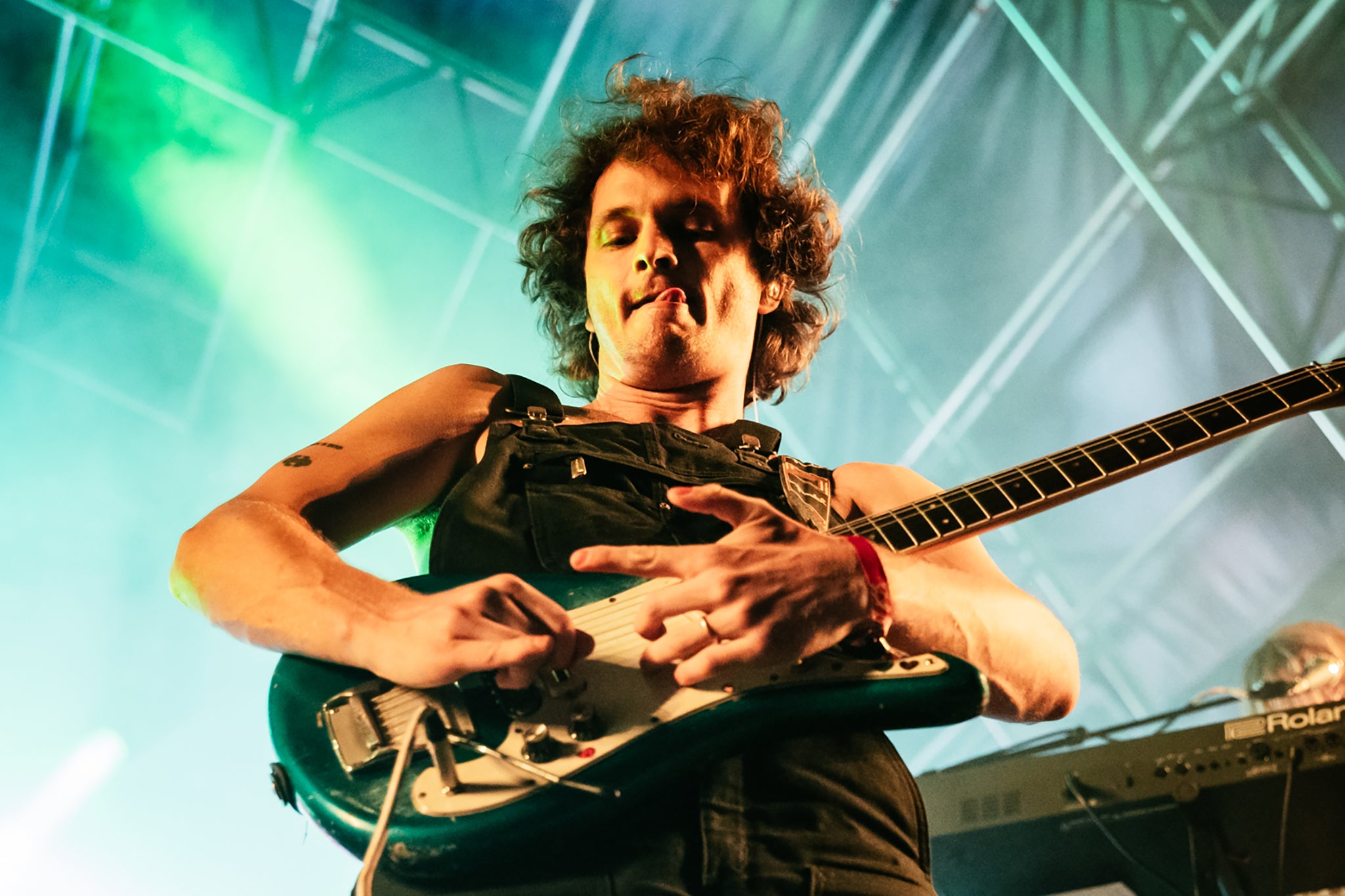 After the UK's unseasonably dingy summer, you'd have been forgiven for having reservations about End of the Road 2023. Sure enough, the four-day music and arts festival, set in the scenic Dorset countryside, begins with a sense of foreboding: the sky a dark, flat sheet of grey; the ground slick with mud, and looking to get muddier.
But the rain never really comes. Chicagoan alt-rockers Wilco, the first night's headliners, open with an almost plodding rendition of "Handshake Drugs", but settle assuredly into their groove after a few minutes, lifting spirits with a selection of songs from across most of their 12 studio albums.
The festival features an admirable smattering of secret sets, including from Isle of Wight indie rockers Wet Leg, who on the Saturday tear confidently through hits such as "Chaise Lounge" and "Wet Dream". A chic and sunglassed Angel Olsen, meanwhile, plays a four-song acoustic performance on the hidden-away Piano Stage, which reduces at least one person in the crowd to floods of tears. When Olsen returns on Friday night to headline the verdant Garden Stage – full band in tow – it's like an emergence from a chrysalis. The only shame is Olsen's set coinciding with that of Unknown Mortal Orchestra – one of a number of ruthless clashes peppering the lineup.
The Garden Stage, replete with wild peacocks, also played host to raucous Irish folk act the Mary Wallopers – a growing force on the festival circuit, having swelled their audience during the pandemic with a series of live-streamed concerts. Powering their way through traditional songs such as "The Holy Ground" and "All for Me Grog", the six-piece Dundalk group make tight, energetic and wonderfully charismatic performers; a secret set late that night devolves into delirious moshing.
Baltimore outfit Future Islands headline the main Woods stage on Saturday – the thumping synth-pop music is a perfect festival pick-me-up. Frontman Samuel T Herring's voice is strained and bordering on off-key at times, but he more than compensates with his mesmerising dance moves and well-oiled patter. At times, he seems to stoop and preen like a motivational speaker; at others, he's backpedalling and pirouetting with balletic grace.
A delightfully sun-soaked Sunday brings another brutal toss-up, between prolific Aussie rock band King Gizzard and the Lizard Wizzard and indie powerhouse Ezra Furman. Both sets leave crowds buzzing; those still wanting to dance flock to The Boat, the festival's eccentric stage, where Kate Hutchinson delivers a banger-heavy DJ set. The highlight, though, comes earlier in the day, when Kentucky singer-songwriter Joan Shelley regales onlookers – likely feeling a little worse for wear by this point – with a sweet, soothing set of folk originals.
At End of the Road, the name of the game seems to be variety, and this extends beyond the music. The Talking Heads stage sees comedians such as Robin Ince, Sophie Duker and a fantastic Simon Munnery take to the stage, as well as a handful of literary speakers and the occasional musical act. The cinema tent provides four diverse and alluring days of curated screenings: Martin Scorsese's concert-film opus The Last Waltz is the undoubted highlight. And for those into after-hours partying, the festival has plenty of life in the wee hours – whether that's the silent disco, or the eccentric, warren-like forest breadcrumbed with activities (Table tennis! Bowling! A marble run!) to enthral children and the inebriated alike.
The festival's eclectic nature might put off any territorial genre-heads looking for a full weekend of the familiar. For those that are partial to a musical buffet, though, there must surely be few better places to be. It might be the end of the road, but look how far we've come.
Join our commenting forum
Join thought-provoking conversations, follow other Independent readers and see their replies