Album reviews: Jade Bird – Different Kinds of Light, and Jake Bugg – Saturday Night, Sunday Morning
Jade Bird unfurls on an emotionally open second album, while Jake Bugg's latest record sees him cosying up to the pop scene he claims to detest
Roisin O'Connor
,
Annabel Nugent
Friday 13 August 2021 06:30 Comments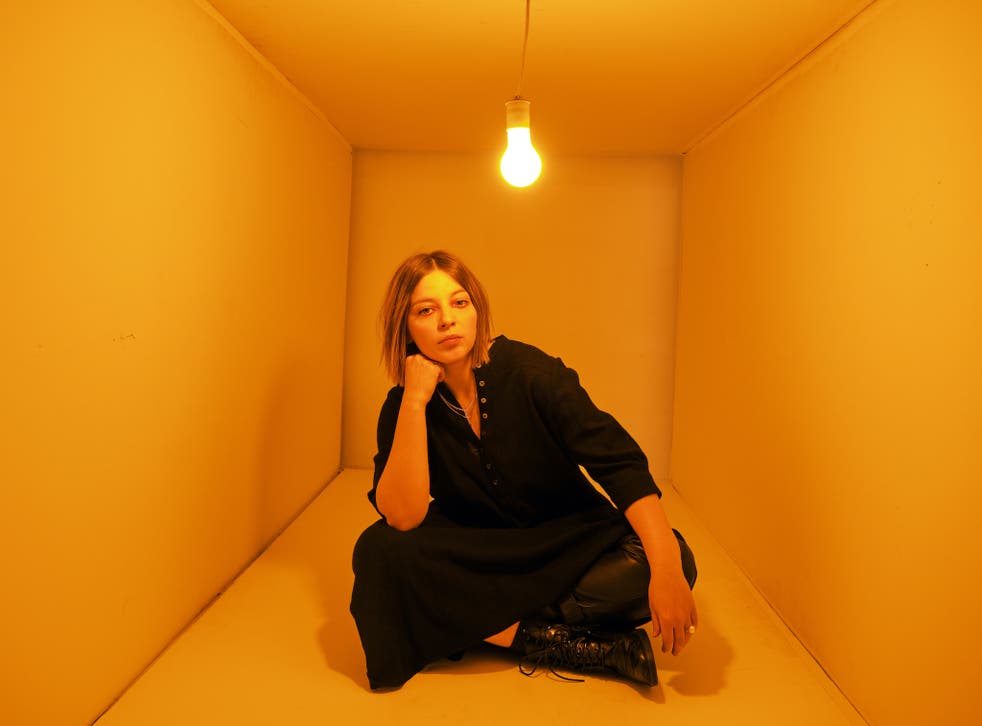 Jade Bird – Different Kinds of Light
★★★★☆
In a 2018 interview – the same year Rolling Stone named her as a musician "you need to know" – Jade Bird claimed that "no artist is one-dimensional". Ever since the release of her 2017 EP Something American, which saw her labelled as a country-folk singer, it seems the 23-year-old has been trying to prove exactly that. Her self-titled debut the following year bared its teeth with a smattering of punk-inflected tracks and rock influences. Her latest release continues to wriggle out from under that "country music" thumb.
Different Kinds of Light shows Bird unfurling emotionally. Her previous records have found their power in deceptively upbeat diatribes against disappointing relationships, but now the Northumberland-born singer seems open to love. That's not to say Bird, who has admitted in past interviews to being a cynic, has gone gooey-eyed all of a sudden. But the inclusion of a track such as "Rely On", on which she sings, "If you need me to rely on / I'm there for you" against delicate vocals and campfire guitar, certainly shows a different side to her. Other times, Bird sets her gaze wider. On the raucous "Candidate" , she howls out with a Janis Joplin intensity against "every man who takes me for a fool" alongside indie-rock guitar riffs.
Bird continues to revel in Americana. Like her debut album, much of Different Kinds of Light was written in upstate New York. She still sings about driving "down the 305" and one track is actually titled "Red, White and Blue", yet she also incorporates less predictable influences, such as the Britpop-era Blur and Oasis distortions of "1994".
She closes with "Headstart", a boisterous pop-rock song that most closely resembles her previous work. Perhaps she was keen to let fans know this isn't a complete departure from her original sound. On Different Kinds of Light, Bird isn't an entirely new artist, but here she proves she was never the one-dimensional singer some might have pegged her for. Not then and not now. AN
Jake Bugg – Saturday Night, Sunday Morning
★★☆☆☆
Blink and you probably missed the three albums that followed Jake Bugg's self-titled 2012 debut. Back then, the Nottingham-born singer was a guitar-strumming wunderkind at the top of the charts. Critics compared his twangy guitar playing, yowling vocals and socially astute lyrics to Bob Dylan and Noel Gallagher. They were deflated, however, by 2013's rushed-sounding Shangri La and Bugg's mostly self-produced third album, On My One, which raised eyebrows over its dance and hip-hop influences. In 2017, Bugg seemed to throw his hands up, skulking back to his original troubadour sound for Hearts That Strain.
Saturday Night, Sunday Morning is a cohesive enough follow-up, but Bugg still seems conflicted about the sound that first propelled him into the spotlight. "Keen to let you know/ I left the pigeon-hole/ Now I gotta find an edge/ Won't let it go," he hollers on perky opener "All I Need", over handclaps and a gospel choir. There are hooks aplenty, in the squelching bass of "About Last Night" and the Abba-sounding disco flare of "Lost". Despite repeated claims that he detests contemporary pop, Bugg has brought in two of its most prolific songwriters, Andrew Watt and Ali Tamposi, best-known for crafting hits for Justin Bieber, Post Malone, Miley Cyrus and Dua Lipa.
For all the model girlfriends and Burberry campaigns, Bugg would have you believe he detests the spotlight and wants to be viewed as an "authentic" musician. That's fine, of course, but it rankles when this album was put together by a team best known for the music he claims to despise. There's little doubt that it was Watt who contributed the slinky guitar melody that opens "About Last Night", because it's almost exactly the same as "Senorita", the 2019 track he wrote with Tamposi for Camila Cabello and Shawn Mendes. Bugg's collaborator Jamie Hartman has also worked with Lewis Capaldi, which perhaps explains why "Downtown" deploys an eerily similar rocking piano melody to the Scottish singer's monster hit "Someone You Loved". Bugg can scowl at us from black and white photos as much as he likes, but pop's shiny mirror is glaring right back. ROC
Register for free to continue reading
Registration is a free and easy way to support our truly independent journalism
By registering, you will also enjoy limited access to Premium articles, exclusive newsletters, commenting, and virtual events with our leading journalists
Already have an account? sign in
Join our new commenting forum
Join thought-provoking conversations, follow other Independent readers and see their replies