Game of Thrones season 6: Release date, plot details, and the fate of Jon Snow - everything we know so far
**Warning: Possible spoilers for Game of Thrones season 6 below**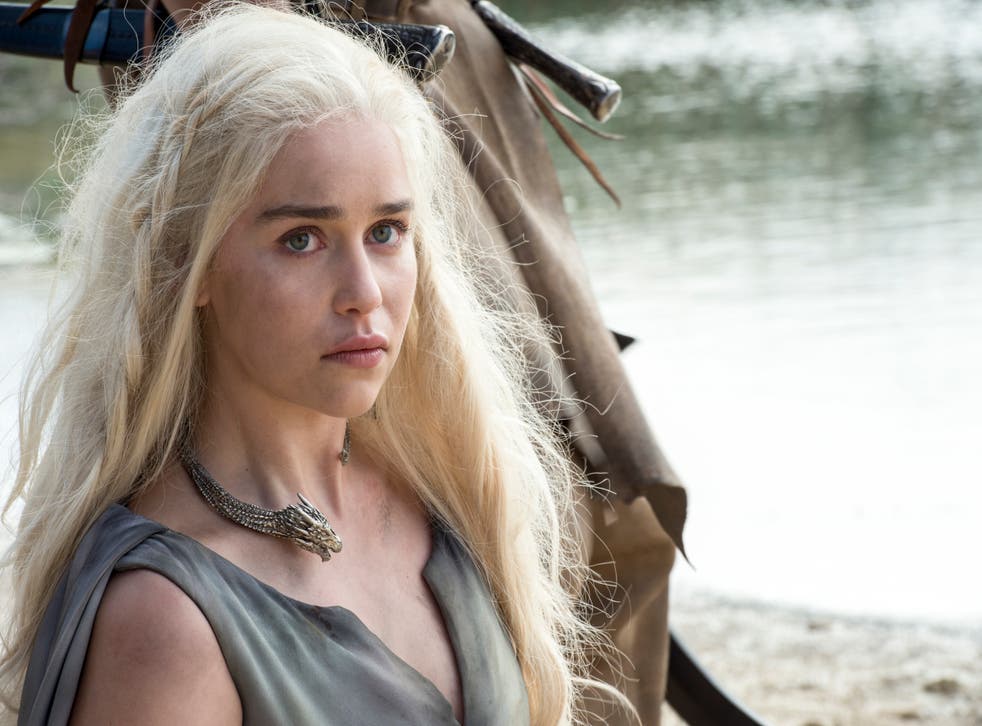 It's been a long time coming, but season six of Game of Thrones is almost here and the world couldn't be more excited to find out whether Jon Snow is really dead.
While Stark speculation may have dominated headlines in recent weeks, there's a whole lot of other stuff you should know about what's coming up as well.
To help you out, we've put together a comprehensive list of everything we know so far about the upcoming season, from new cast members and story speculations to air dates and when Winter is actually going to arrive. First, a quick look at every photo so far released.
Game of Thrones season 6 stills

Show all 26
What have we seen so far?
With just weeks to go until the start of season six, HBO has very kindly decided to release numerous clips from the first episode.
The first shows Sansa Stark and Theon running from Winterfell, following on directly from the moment they jumped from the castle's wall in season five's last episode.
Game Of Thrones teasers ahead of Season 6
The second features siblings/lovers Cersei and Jaime Lannister as they mourn the loss of their daughter, Myrcella. Last, but not least, Emilia Clarke's Daenerys is seen being pushed along by the Dothraki horde who have captured her. She is seen being moved towards a hut, presumably their leader's.
The first three episode titles
So far, we only officially know the title of the first episode, 'The Red Woman'. According to reports, the second will apparently be 'Home' and the third 'Oathbreaker'.
Unfortunately, 'Home' is pretty generic and could mean almost anywhere. Winterfell for any of the Stark children. Casterly Rock for one of the Lannisters. Perhaps Bran has found his calling in the North. Or even Daenerys finding her home among the Dothraki.
On the other hand, Oathbreaker is almost guaranteed to be about Brienne. Seasons before, she took an oath swearing to protect the Stark children, while the name of her sword is also Oathbreaker.
Could she break her oath to Catelyn Stark? Does it have anything to do with her journey to meet Ian McShane's character on the Quiet Isle (a place where The Hound is rumoured to be, more on that later)?
Is Jon Snow dead?
As you're on this article, we can safely assume you've seen season five and know Jon Snow is stabbed in the back by his fellow Brothers on the watch. The infamous scene has become the most talked about moment from the TV show thus far, with hundreds speculating about how he could be brought back. So, will he return?
According to Kit Harrington who plays the character, Snow is definitely dead. He explained how he'll only be playing a corpse in the series, and by the looks of the trailer, that really is the case.
Game of Thrones Season 6 Trailer 2
However, at the end of that clip, there's a moment when Ser Davos and Ghost are seen defending the Stark's body. Liam Cunningham - the Onion Knight's actor - called it the "mic drop" moment. So why would he be defending the body?
Well, everyone expects that Melisandre will bring Snow back to life as we've seen other Red Priests bring back people in the past. Cunningham revealed that in the season six, both his character and the Red Woman would be working closely together as they have a similar outlook: both no longer have Stannis and both believe Snow is special in some way.
If you're thinking "but Harrington said he was dead", let me quickly point out that the White Walkers are technically dead, but they still move around. Surely, he could be 'dead' but not really dead? Or perhaps he'll Warg into Ghost, as his younger brother Bran can take over other animals/people?
There's no definitive answer for the moment, but judging by the fact HBO are heavily publishing Jon Snow's face in the lead up to season six's release, we can count on something happening.
UPDATE: Melisandre actress Carice van Houten has somewhat dashed hopes of resurrecting Snow. She said in an interview: "I'm afraid I'm going to disappoint a lot of people. Why so much pressure on my character? I mean, I understand that he's the good we want in this crazy world. And me and my mother and my sister want him to come back very desperately. But Melisandre has never brought anyone back to life. Why does it have to be me?"
UPDATE: The first episode title has been revealed: 'The Red Woman'. With Melisandre set to play such a prominent role, she has to be bringing Snow back to life, right?
Speaking of Bran, he's back!
After sitting out of season five, Bran will be back and likely in quite a prominent role. Quick reminder, we last saw Bran travelling with Hodor and Meera north of the Wall, having followed his visions to the Three Eyed Raven - now played by Max Von Sydow.
Already, in the trailer, we've seen him with the Night's King - AKA the White Walker with the badass thorn crown - in what looks like a dream sequence as he's standing up.
However, in another photo from the show (above), we see Isaac Hempstead Wright's character standing next to the Three Eyed Raven, who now looks a lot more human.
Could Bran have made a miraculous recovery? Unlike many of the other storylines we'll be seeing this season, Bran's has yet to catch up with his book's counterpart.
Is season six going to spoil the unreleased A Song of Ice and Fire books?
Apparently not, according to the showrunners. In an interview, David Benioff said "People are talking about whether the books are going to be spoiled – and it's really not true. So much of what we're doing diverges from the books at this point. And while there are certain key elements that will be the same, we're not going to talk so much about that – and I don't think George is either."
In other words, yes, the show will likely ruin some major plot twists and turns coming up in the yet-to-be-released The Winds of Winter because George RR Martin has already told the showrunners some major story conclusions, such as who is Jon Snow's mother.
Are we going to find out who Jon Snow's mother is? Will the Tower of Joy make an appearance?
Another major question which has been long debated on social media may be answered this season. One thought is that Snow is not the son of Ned Stark, but actually Ned's sister Lyanna Stark and Rhaegar Targaryen (L + R = J), thus making him related to Daenerys Targaryen/Khaleesi.
Already, we know that the Tower of Joy - where a pivotal scene between Lyanna and Ned takes place in the books - will make an appearance on the TV show. Isaac Hempstead-Wright was seen filming at the location, with many speculating he will have a vision taking him to the moment when fans believe Lyanna hands Ned her baby (believed to be Jon Snow).
If this scene does take place, and it is revealed whom Snow's parents are, it could have massive repercussions on who really is Azor Ahai (basically The Chosen One but slightly different to The Prince That Was Promised).
Who else is coming back to the show?
Along with all the main cast members we've seen in the trailer who we expect to return - i.e. Arya, Sansa, Daenerys, Tyrion etc - there have been a couple of others coming back too.
As well as Bran, Catelyn Stark's uncle Brynden Tully - The Blackfish - will be returning, having last appeared at The Red Wedding.
This most definitely means a return to Riverrun, which in A Feast For Crows, was under siege at one point. Jaime Lannister actor Nikolaj Coster-Waldau was also spotted filming in Northern Ireland and has likely been sent there on a mission from his sister.
There was also a surprise when Shae actress Sibel Kekilli was spotted on set. While not in costume, she just happening to be hanging out with Lord Varys in Meereen, even though her character has been long dead. Perhaps Tyrion has a vision?
There's also heavy rumours Ned Stark will be back. Now, you're probably thinking "how in the name of the old Gods would they get Sean Bean on set without someone alerting the internet?" Well, fellow fan, according to reports, Sebastian Croft may play a younger Ned in the flashback. Croft being only 13, this will be well before the Tower of Joy. And if Ned Stark appears in one flashback, what's to stop him appearing in a few more?
And who won't be back?
Stannis. Yes, even though we didn't see his death at the hands of Brienne of Tarth, actor Stephen Dillane has spoken about the role numerous times very much in the past tense, while a tie-in TV show book has stated that he is definitely dead. All those Stannis the Mannis dreams, dashed before they ever really took off.
Also, rumours have long been surrounding the return of Caitlyn Stark as Lady Stoneheart. In the novels, she roams the world in her undead form, seeking vengeance for her family. As yet, she won't be appearing, but we can hold out, right?
Cersei vs Olenna: the fight continues
Less about the Starks, more about some other characters. First up, these two will be facing off in a big way this season. "I've got a head-on with Cersei coming up and it's really good," Olenna actress Diana Rigg said in an interview. She'll likely be a bit miffed that her Granddaughter Margaery and Grandson Loras are in prison thanks to the King's Mother.
Interestingly, we saw Cersei in the trailer having to defend herself from the Faith Militant who - last season - made her walk naked through the city. By her side is The Mountain, now covered in armour and with a purple face.
Cersei and Jaime: creepier than ever
Lena Heady who plays Cersei has said the pair's relationship hits "an all-time weird level. It's juicy and f*cking weird". She also added how her character "really has nothing to lose and she has everything to gain from a horrible position she finds herself in." Expect her to be on the war path, especially now she has lost a son and a daughter.
Ian McShane is bringing people back from the dead, and everyone thinks it is The Hound (Cleganebowl?)
McShane will be making his one and only appearance in an episode this season, and he's really not afraid to reveal exactly what he's going to be doing. Accordingly, he has revealed that he'll be bringing back a major character, with many believing it to be The Hound. Why? Because of the Gravedigger theory.
Basically, many book readers believe that living on the Quiet Isle with the Elder Brother is the now a peaceful Hound. Adding fire to the theory is that Rory McCann, who plays the huge warrior, was recently seen in Belfast filming Game of Thrones. And if the Hound is back, and The Mountain, perhaps there is a chance the two will fight it out. It would make a lot of fans very happy.
Another Red Woman
British actor Melanie Liburd has been cast as another Red Priest, following in the footsteps of Melisandre. According to a previous script leak, Tyrion meets a Red Priest in Mereen, and is told Daenerys is the Lord of Light's chosen one. However, with Daenerys currently preoccupied with a new pack of Dothraki, it's going to be a struggle to prove that anytime soon.
Any other new characters?
Why, yes, quite a few actually. According to reports, season six will develop the Greyjoy's long-forgotten storyline, with Euron Greyjoy making an appearance, played by Pilou Asbæk.
There's also Richard E. Grant who has signed on for a mystery role. Also joining is Downton Abbey's James Faulkner, who is believed to possibly be playing Sam Tarly's father, as it is known Sam's brother Dickon will be making an appearance - played by Freddie Stroma.
Who is going to die?
New Game of Thrones teaser trailer
Everyone. Well, not everyone, but maybe. There was that trailer with everyone's faces looking pretty dead, including Tyrion's. As well as that, the show runners have called this season the bloodiest yet. One thing we know for sure though is that Sansa is going to live to the end. In a recent red-carpet interview, she revealed that, after flicking through the script, she was relieved to find her character was "all good".
Sansa, isn't she pregnant this season?
Thanks to some photos released by HBO, many people believe Sansa may be pregnant. What's worse is that she is thought to be carrying Ramsey's child.
UPDATE: Alfie Allen has spoken about Theon and Sansa's partnership in the upcoming season. We last saw the pair escaping Winterfell together, but it doesn't look like they will be together long.
"He leads [Ramsey's men] away [from Sansa] - or rather that's what he's trying to do. In fact, he doesn't lead them away, because they see Sansa anyway and then Gwendoline Christie turns up as Brienne of Tarth and smashes everyone to sh*t.
"Dan Portman's there – Pod – and then Pod ends up having a fight with this guy and then Theon stabs the guy in the back with the sword. He kills someone for the first time in ages, which must be a gratifying experience."
How can I watch Game of Thrones?
In the US, season six will debut on HBO on the 24 April at 9pm. It will be simulcast in the UK on Sky Atlantic, at 2am on the 25 April.
Join our new commenting forum
Join thought-provoking conversations, follow other Independent readers and see their replies