Sherlock season 4 episode 3 review: 'The Final Problem' maybe needs reimagining
The Baker Street boys meet their relatively evil nemesis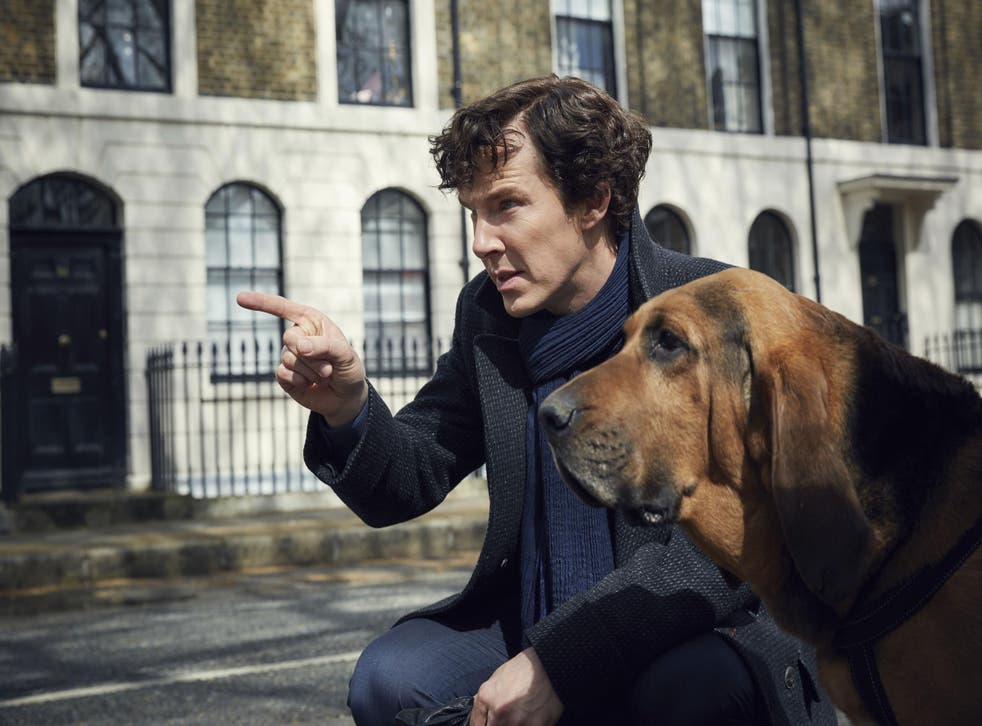 Not just any old sibling, Sherlock's sister, as quickly became apparent in the course of this, probably-not-final Final Problem edition of the record-breaking, gloriously successful reimagining of the world's most famous detective. And all that. The curiously named Eurus (Greek god of the east wind, by the way), turns out to be the "E" or "Elizabeth" we met earlier in this series, a mistress of disguise and quite fiendish.
Even Sherlock didn't recognise her then, but that was because, through some new plot contrivance I can't quite believe in, he had all his memory of her erased. Anyway, she's not just brainy, this girl, but an "era-defining genius", with an "incandescent" intellect that makes her brothers, Sherlock and Mycroft, look like dullards. So unnaturally smart is she that she can enter and control the minds of anyone foolish enough to encounter her. Which explains why this lunatic member of the Holmes dynasty was running the island fortress/asylum she was supposedly incarcerated in. Sherlock, we deduce, is not in fact the smartest of the three, but actually the most human, or at least not given to murdering his best friend, which is what his little sister did to him when they were kids. As Donald Trump might say, she is a nasty, nasty woman, she really is.
It came as bit of a surprise, that being so, that she had been able to capture and (as far as one can judge) kill Moriaty, who her brother Mycroft had foolishly allowed her to meet for five minutes of uninterrupted, unsupervised fun as a "Christmas present" to her. She had, you see, been helping the authorities to solve some other crimes around the place. We were discreetly left to imagine how that encounter panned out in its entirety – the assassinations in Sherlock are never shown in all their pornographic detail – but this was quite a meeting of evil minds.
Sherlock season 4 in pictures

Show all 7
The debt to Silence of the Lambs was acknowledged, I'm pleased to say. Indeed there were some other moments that were reminiscent of other great horror or sci-fi works. Thus the various mind games Eurus plays reminded me of the gruesome Saw movies, and Mycroft's brolly/sword stick was an awful lot like Steed's in The Avengers. Anyway, Eurus is superbly rendered by the utterly nice Sian Brooke, and seems well-matched romantically to Andrew Scott's Moriaty. Imagine if they'd mated before she destroyed him, and their progeny was on its way to torment uncle Sherlock? (Not a spoiler, by the way, just a flight of fancy of the kind encouraged by the show).
Benedict Cumberbatch and Tim Freeman are their usual accomplished double act as Holmes and John Watson, though in this instalment I felt Watson wasn't really allowed to be more than a sort of pet dog to Holmes. Una Stubbs, a national treasure inexplicable unrecognised by the honours system, was a brilliant granny dancer (After all, Una did start her professional life at age 16 as a dancer at the London Palladium).
Co-creators Mark Gatiss (who also plays Mycroft) and Steven Moffat show no sign of running out of ideas, and such was the prolific output of Sir Arthur Conan Doyle they can draw upon a very substantial canon to find fresh inspiration. Even so, the innovative format – very short runs of very long shows of 90 minutes – seems an unnecessarily heavy burden to land themselves with, and, more to the point, land the audience with.
You do have to invest a good deal of time and a certain amount of emotional energy in an episode of Sherlock, and it is to their credit, and that of producer Sue virtue and director Benjamin Canon, that they have been able to sustain it so well. Even so, I do wonder when audiences might lose their sense of wonderment. We now discover, for example, that Molly Hooper loves Sherlock Holmes, and maybe that he loves her, but I am not at all sure that I care much about that. Maybe Sherlock needs a little more reimagining.
Join our new commenting forum
Join thought-provoking conversations, follow other Independent readers and see their replies