Bachelor alums weigh in on whether veteran host Chris Harrison should step away permanently after racism row
'I think you have to see what happens,' says Rachel Lindsay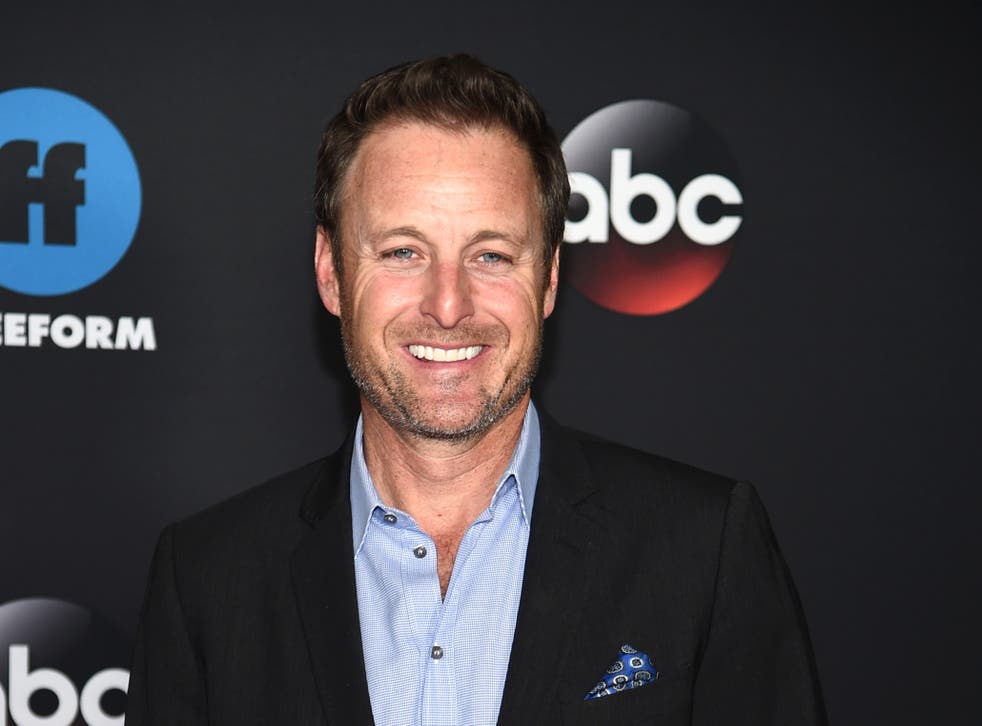 Bachelor alums have reacted to host Chris Harrison's decision to temporarily step away from the programme, with some weighing whether his departure should become permanent.
Harrison announced over the weekend that he would be "stepping aside for a period of time" as season 25 of the show continues. A few days prior to that, the host issued an apology for "speaking in a manner that perpetuates racism" during an interview with Rachel Lindsay, a former participant on The Bachelor and The Bachelorette.
During that interview, Harrison and Lindsay discussed allegations of racist and insensitive behaviour on the part of Rachael Kirkconnell, a current contestant on season 25. Harrison sought to downplay Kirkconnell's alleged behaviour during the segment – something he later said he is "deeply sorry" for.
Lindsay discussed the situation with Billy Bush in a segment on Extra on Monday. She said Harrison stepping aside was "the right decision" because "like he said, he needs to take time to get educated on a profound and productive level, to use his words. And I think he needs to understand what was done, what was wrong in what he said in that interview, and he needs time. He's stepped away to do that."
When Bush asked her whether the franchise should find a new host, Lindsay replied: "I think you have to see what happens. I think I don't want to play into things too quick to judge someone, right? Am I disappointed? Absolutely. Do I agree with what happened in that interview? No. But at the same time, he has taken the steps to not issue one but two apologies. Let's see what happens from there."
Kirkconnell recently issued a statement and apology of her own , writing in part: "At one point, I didn't recognize how offensive and racist my actions were, but that doesn't excuse them. My age or when it happened does not excuse anything. They are not acceptable or okay in any sense. I was ignorant, but my ignorance was racist."
All current contestants on season 25 also recently released a statement that read in part: "We are deeply disappointed and want to make it clear that we denounce any defence of racism. Any defence of racist behaviour denies the lived and continued experiences of BIPOC individuals. These experiences are not to be exploited or tokenised."
During her interview with Bush, Lindsay reflected on that group statement, saying of Harrison's situation: "I will say this: to see the contestants come together and speak out and say what they don't stand for, I don't know how we continue in this way. How do you when the people in Bachelor Nation are upset – the contestant of this very show, the leads of the show? How does [Harrison] go on to represent the franchise when people are so upset by what they saw in that interview ?"
More franchise alums have voiced their opinions to TMZ. DeMario Jackson, a contestant on The Bachelorette's 13th season, and Jubilee Sharpe, who was featured on season 20 of The Bachelor, both told the website they think the franchise needs a new host and a new, more inclusive environment.
Register for free to continue reading
Registration is a free and easy way to support our truly independent journalism
By registering, you will also enjoy limited access to Premium articles, exclusive newsletters, commenting, and virtual events with our leading journalists
Already have an account? sign in