BBC iPlayer to offer 'binge watching' in challenge to Amazon and Netflix
Lord Hall wants shows to be available to watch 'all at once' like US series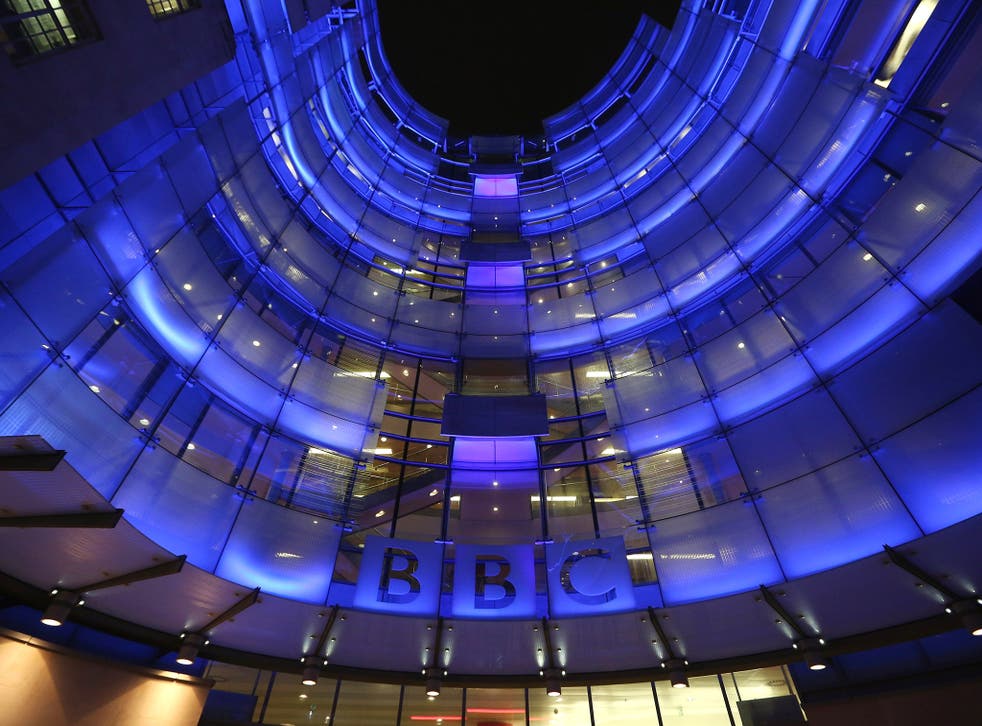 The BBC has alarmed the television production sector with plans to take on Amazon and Netflix by reconfiguring its iPlayer service to allow viewers to "binge watch" entire drama series that will be made available "all at once".
The BBC Director General Lord Hall warned that "Britain is losing out to global players, who are busy building platforms that could become gatekeepers to British content."
Setting out the BBC's response to a Government Green Paper on the organisation's future, he said: "I now want to experiment with the BBC issuing bigger and bolder series all at once on iPlayer, so viewers have the option of 'binge watching'."
The BBC has argued strongly that its dramas, such as Wolf Hall and Happy Valley, stand comparison with hit US shows such as Breaking Bad, Game of Thrones, Scandal and Transparent. Lord Hall is anxious that it is made available in the same way as American series. "I want British drama to be the backbone of a more distinctive approach to all our services."
But independent production companies, who make many of the BBC's most successful shows, warned that the proposals threatened the future quality of British television by cutting the value of programme rights sold to secondary commercial broadcasters, from UKTV to Amazon.
John McVay, chief executive of the UK producers' organisation PACT, said the BBC now only partially funds its high-end dramas, with the remaining production costs met from other sources, including funds from commercial broadcast partners. "Netflix, Amazon and other services that allow you to binge watch are pay services and that is part of what you pay for. The BBC wants to have its cake and eat it," he said.
"Binge watching is a nice idea for viewers but the BBC doesn't pay for all their drama, so if you're going to give it all away on day one then that will have an impact on the amount of money the pay services are prepared to pay." The impact on budgets could reduce the quality of output from the UK sector, which is currently second only to the American industry in terms of exports, he said.
Access unlimited streaming of movies and TV shows with Amazon Prime VideoSign up now for a 30-day free trial
Sign up
Mr McVay said that it was due to similar concerns that a 30-day viewing window was introduced on iPlayer at the beginning of last year, ending the practice of "series stacking", which allowed access to every episode of a show. Since then the culture of binge watching has become increasingly common, aided by the growing availability of smart television screens and the popularity of watching shows on mobile devices.
The iPlayer, said Lord Hall, had "helped create a market" but rivals had "followed with successful players of their own". He suggested that iPlayer could be expanded to host other British content, "using its brand, technology and reach".
BBC iPlayer's most popular shows in 2014

Show all 20
The offer to share the platform, which brings challenges in maintaining editorial integrity, is part of Lord Hall's vision for a more "Open BBC", working more closely with partners as its share of TV revenues in the UK falls from 20 per cent to 12 per cent by the end of the next charter in 2026.
Tim Dams, editor of Televisual, said iPlayer had previously been a symbol of an inward-looking BBC. "They have always been criticised for being slightly fortress-like, specifically in relation to the iPlayer that only has their content."
Lord Hall also announced plans for a children's iPlayer, showing that the platform is central to the BBC's planned relationship with the next generation of licence fee payers.
He also revealed plans for BBC News to become "more personalised" for users and launched an open online platform called the Ideas Service, which will host content from other providers including leading British cultural insititutions.
Join our new commenting forum
Join thought-provoking conversations, follow other Independent readers and see their replies