Dogs Might Fly: Ground-breaking TV experiment will train a Labrador to become a pilot
Exclusive: Sky 1 series aims to prove the brightest pets could master the controls of a light aircraft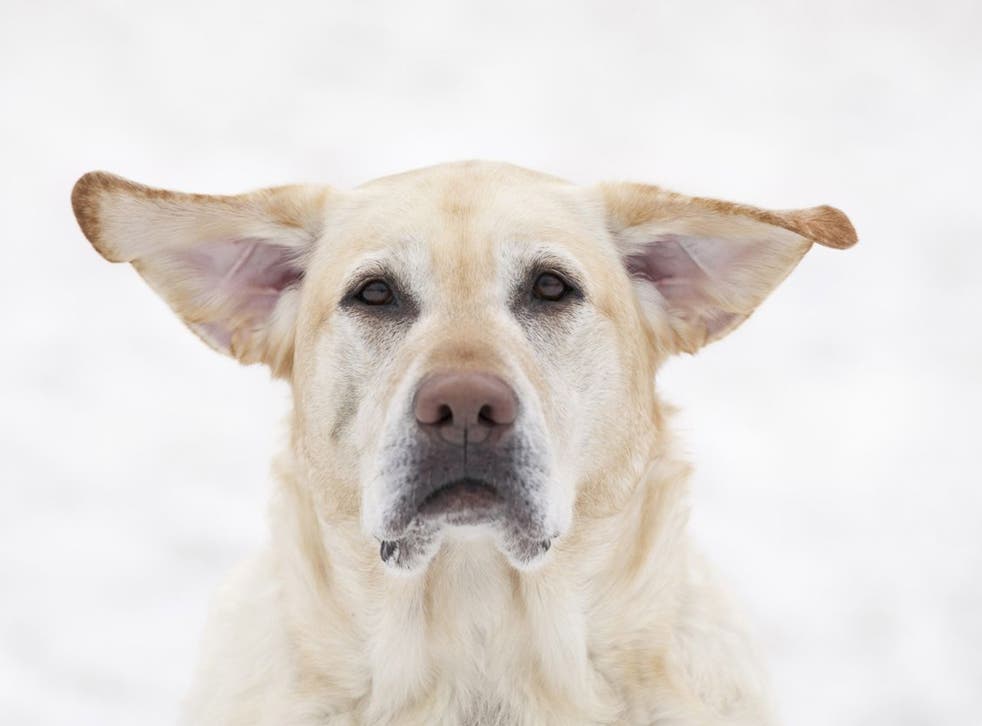 According to an aviation joke, planes only need two crew members – a pilot and a dog. The pilot's job is to feed the dog. The dog's job is to bite the pilot if he touches the controls. But now a ground-breaking television series will place Britain's most intelligent canines in the cockpit in a bid to discover if a dog can be successfully taught the skills to fly a plane.
Using participants handpicked from rescue centres, the Sky 1 series, Dogs Might Fly, aims to prove that the memory and reasoning abilities possessed by the brightest pets could be directed towards mastering the controls of a light aircraft.
Amateur fliers at a London airfield last week reported the unusual sight of a dog strapped on to a flat-bed truck, grappling with aircraft-style controls until it learnt to drive the vehicle in circles. Sky confirmed that the dog – which appeared to be a Labrador or similar – was performing simulation training in preparation for a possible first flight.
Caroline Hawkins, creative director of Oxford Scientific Films, the Bafta-winning documentary-makers behind the series, said: "This sequence forms part of our project to look at dogs' extraordinary ability. The ultimate question is 'could a dog fly a plane?' so we have undertaken some training using an aircraft simulator."
The experiment follows a New Zealand exercise in 2012 in which three dogs took turns to drive a Mini Countryman solo down a race track in Auckland after being trained to start the car, put it in gear and then travel 70 metres before bringing it to a stop.
Can canines really be trained to handle the throttle and rudder controls of a plane and repeat the sequence of lift-off procedures?
"We certainly know that dogs are hugely bright and trainable – often more capable than we think," Ms Hawkins said. "The series looks to find an answer to that question, in a safe and controlled way, which is enjoyable for the dogs. As training progresses, we're looking forward to seeing if it might be possible for a dog to take control of an aircraft."
Sky will not allow Dogs Might Fly to become Dogs Might Die. Ms Hawkins said: "Of course it [a dog] couldn't do this alone and, should we reach that stage, safety, wellbeing and the happiness of the animals would remain central to the project, as is the safety of the public, so the dog would be accompanied by a professional pilot and trainers."
The A-Z of dog breeds

Show all 26
Stanley Coren, emeritus professor of canine psychology at the University of British Columbia in Vancouver, believes it is unlikely that dogs will one day replace human pilots in the cockpit.
Access unlimited streaming of movies and TV shows with Amazon Prime Video Sign up now for a 30-day free trial
Sign up
He said: "I do consider dogs to be intelligent, with the average dog having a mental capacity equivalent to a two-and-a-half-year-old child, and the super dogs (those in the top 20 per cent of canine intelligence) perhaps reaching the equivalence of a human three-year-old.
"Given that we would not expect a human three-year-old to be able to fly a plane, I would not expect that a dog could do so either."
Oxford Scientific has conducted a nationwide search for dogs from rescue centres and is working with a team of animal welfare specialists, dog cognition experts and kennel hands to prepare the pooches for their flight experience.
The dog pilot hopefuls will be set tasks to assess their levels of communication, empathy, memory and reasoning. They will be asked to find hidden treats and the series, which airs next year, will evaluate how the animals select from two identical toys that have been treated differently by a trainer.
Dogs have proved their value in high-altitude environments. The Soviet Union sent dogs into space in the 1950s and 60s to help determine whether human orbital missions were feasible.
The dogs, many of which survived the experience, were trained by placing them in placing them in centrifuges that replicated the acceleration of a rocket launch.
Join our new commenting forum
Join thought-provoking conversations, follow other Independent readers and see their replies