Better Call Saul: First look as filming gets underway at Albuquerque skate park
Setting makes sense given show is said to feature "twin skateboarder" characters
Christopher Hooton
Wednesday 04 June 2014 09:32 Comments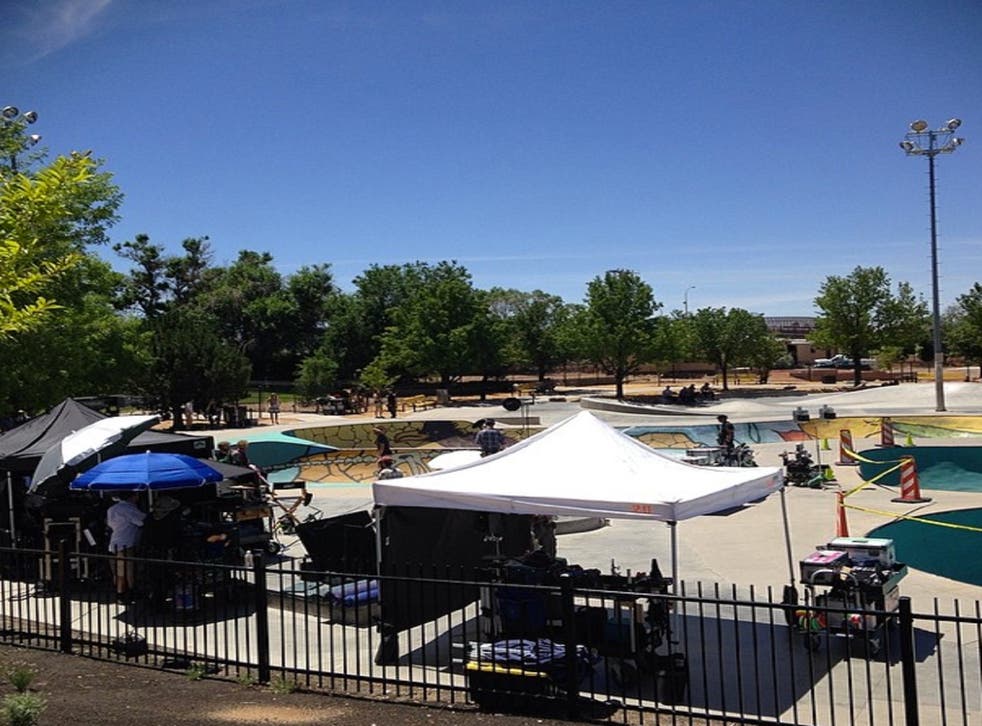 As our collective Breaking Bad mourning comes to an end, now we can begin the feverish anticipation for the prequel Better Call Saul, which started shooting in Albuquerque, New Mexico today.
An ABQ resident took a photo of the crew filming on location around Lomas Blvd NE & Eubank Blvd NE in the city, while the majority of interior scenes will be shot at the nearby Albuquerque Studios (which was also used for Breaking Bad).
What can we glean from the first picture? Well there's a skate park, so perhaps this is where we will meet Saul's next client? Maybe a younger Jesse Pinkman is there doing a sweet 1080? We can only dream.
Here's what we do know about the spin-off:
- Jonathan Banks is back as fixer Mike Ehrmantraut.
- Michael McKean has joined the cast as Dr. Thurber, a "brilliant attorney who is now restricted by an unusual affliction".
- Patrick Fabian will play a character called Burt.
- Rhea Seehorn will play Beth.
- Michael Mando will play Eddie.
- The show will feature "twin skateboarders" called Zak and Luke (who presumably hang at that location above).
- Vince Gilligan (Breaking Bad creator) and Peter Gould (BB writer who penned Saul's first scenes) co-wrote the pilot.
As for wild speculation, there are rumours circulating this week that Walter White will make an appearance of some sort, possibly through a flash-forward (though whether this would be wise is very much up for debate).
Better Call Saul is expected to arrive on AMC in November 2014 in the US and will be broadcast worldwide through Netflix.
Register for free to continue reading
Registration is a free and easy way to support our truly independent journalism
By registering, you will also enjoy limited access to Premium articles, exclusive newsletters, commenting, and virtual events with our leading journalists
Already have an account? sign in
Join our new commenting forum
Join thought-provoking conversations, follow other Independent readers and see their replies