FM radio approaching its 'tipping point' before digital takes over, says culture minister
Popular stations like 6 Music are driving listeners towards digital
Adam Sherwin
Friday 06 February 2015 14:58 Comments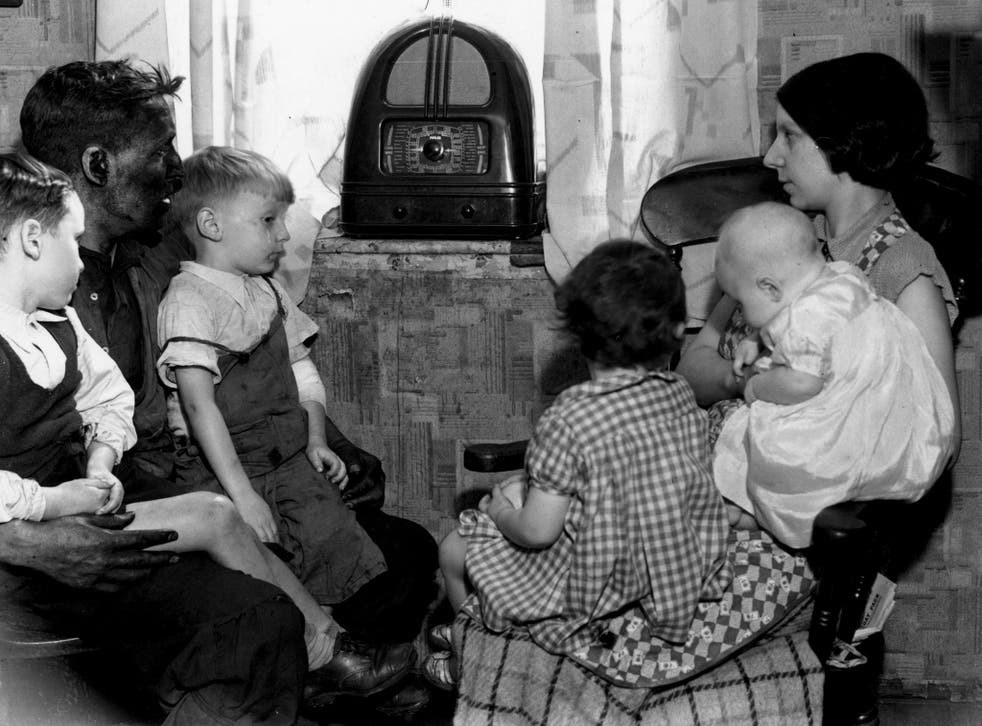 The day when the FM radio signal will be switched off is drawing nearer, the Government indicated, after the UK reached a "tipping point" in the conversion to Digital radio.
Ed Vaizey, the culture minister, said that a doubling in the size of local digital transmitters, along with increased penetration of digital radio in cars, meant that the Government's criteria for "digital switchover" would be met in two years.
Although the minister said it was too early to put a precise date on "digital switchover", a move which it is feared could disenfranchise some listeners who may not be able to access a digital signal, Mr Vaizey called for radio manufacturers to stop producing analogue-only sets.
Mr Vaizey told the Drive to Digital: NOW conference that 182 new digital transmitters will be built by 2016, increasing coverage of local DAB from 72 per cent to 91 per cent, in line with current commercial radio FM coverage. The coverage of BBC national stations on DAB will reach 97 per cent by the end of next year.
Mr Vaizey said: "By the end of 2016, the Government criteria for a switchover decision will have been met. The Government of the day will take stock and make a measured and informed decision about whether to set a timetable for switchover."
The minister said that six out of 10 new cars are now equipped with digital radio, with more than 1.37 million digitally-enabled new cars sold in 2014. Radio listening figures show that digital listening has reached 37.9 per cent of all listening hours, compared with 20.9 per cent in 2009.
Popular stations like 6 Music, which passed through the 2 million audience barrier this week and Absolute 80s, are driving listeners to the new platform.
Mr Vaizey said that switching off FM radio signals would be "controversial" but over the next five years a "tipping point" would be reached, which could make switchover a natural course of events.
"People always fear change. There were predictions of disaster before digital TV switchover. I wanted to get to a position where that change is seen as being as minimally disruptive as possible. It should be driven by the listener. I would like to get to a position where people are saying 'why aren't we switching over? It's getting ridiculous now.'"
According to the Government's criteria, switchover cannot take place until the majority of the population are listening through DAB radios. "We're not there yet, but we're close, with around 38 per cent of the population currently listening to digital radio. To tip that figure over the 50 per cent threshold, we'll need to see the radio industry, the supply chain and the car manufacturers make the most of what we in government are doing in their own marketing."
With low cost radio sets combining Digital and FM receivers on sale, Mr Vaizey said there was no need for analogue-only sets. "I don't want retailers to push customers away from a product they want. But from a layman's position I can't see any issue with phasing out analogue-only radios."
Register for free to continue reading
Registration is a free and easy way to support our truly independent journalism
By registering, you will also enjoy limited access to Premium articles, exclusive newsletters, commenting, and virtual events with our leading journalists
Already have an account? sign in
Join our new commenting forum
Join thought-provoking conversations, follow other Independent readers and see their replies