Game of Thrones season 6 finale teases season 7 plots: Where is everyone headed?
The action's finally all coming to a head
Christopher Hooton
Monday 27 June 2016 04:12 Comments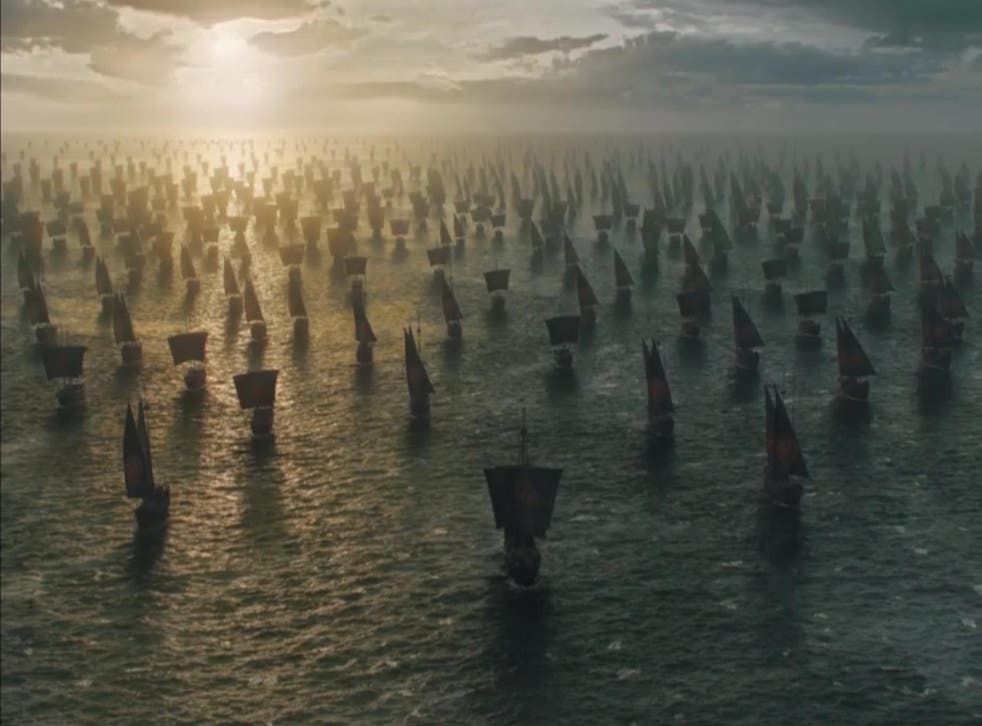 As is Game of Thrones tradition, episode 9 was the climactic one of the season, with the tenth instalment of season 6 mostly setting up the events of season 7.
So what did we learn about where everyone (who isn't dead) will be heading?
Here's a rundown of the major characters (spoilers ahead):
Cersei Lannister
Sitting (precariously) on the Iron Throne after blowing up the Faith Militant and most of the Tyrells, inadvertently leading to her son Tommen's suicide.
Jaime Lannister
Probably blaming Cersei a little for their son's death, and perhaps starting to see her for the nasty piece of work she is (and fulfilling a deathly prophecy?).
Melisandre
Sent simply "south" by Jon Snow after Ser Davos told on her about the death of Shireen. She believes in Jon so I can't imagine her betraying him and siding with his enemies, but maybe she will find a friend in Daenerys? Or simply take a fallow season?
Ser Davos
Apparently remaining with Jon and Sansa in Winterfell for the time being, presumably serving as their advisor.
Sam Tarly
Will be beginning his training as a Maester, and he certainly has a lot of books to get through. It's likely he will learn more about the Night King and the White Walkers and how to beat them with fire and dragonglass.
The House Sigils in Game of Thrones

Show all 36
Olenna Tyrell
Last seen in Dorne, but out for revenge. She will likely be instrumental in taking down Cersei, but will probably die in the process as her storyline has otherwise kind of run out of track.
Lord Varys
Said he would aide Olenna in Dorne, but was later seen on the ships with Daenerys headed to Westeros. No reason he can't kill two birds with one stone.
Daario Naharis
Left in charge of Meereen now peace has been restored. We probably won't see much of him next season.
Tyrion Lannister
The first Hand of the Queen! While he's usually a bit aloof, he very sincerely pledged to do everything he can to help Daenerys in the finale and will be by her side in Westeros. I can't wait for his reunion with Jon.
Arya Stark
Having killed Walder Frey and exacted revenge for the Red Wedding, will she be heading back to Winterfell finally?
Petyr "Littlefinger" Baelish
Though he seemed more of a skullduggery-behind-the-scenes kind of guy, he professed a desire to take the Iron Throne for himself in episode 10, and wasn't happy about "bastard" Jon Snow being declared King in the North. Will Sansa be stupid enough not to keep a close eye on him?
Sansa Stark
Not knowing his true parentage, will she become frustrated by her brother's patriarchy? It's a little unclear how she can be of use in season 7 right now.
Tormund Giantsbane
Jon's army commander/right-hand man?
Benjen Stark
Fighting off White Walkers until he becomes one himself/burns himself alive to prevent it.
Bran Stark
Racing to get back to Jon with the news of his 'Snow' misnomer.
Meera Reed
Likely dragging Bran around again, the poor thing.
Ser Gregor Clegane
Being tall and imposing.
Sandor Clegane
Eating chickens.
Ser Jorah
Looking wistfully at the horizon and clutching his wrist. Maybe getting somewhere with finding a greyscale cure.
Lyanna Mormont
Hopefully setting up for some kind of sequel/spin-off, if there's any justice in the world.
Yara Greyjoy
Helping out Daenerys, but she needs to deal with her wayward uncle Euron first. Possibly developing a crush on Dany.
Theon Greyjoy
Trying to clear his name and has a lot of apologising to do. Sansa will probably leap to his defence, Theon having helped her escape Ramsay.
Brienne of Tarth
Serving the Stark cause? Set for a clash with Melisandre who killed her dearest Renly? Going for round two with The Hound?
Jon Snow/Stark/Targaryen
Sitting pretty at Winterfell with the allegiance of about every house in the North. Does he give a sh*t about trying to take the Iron Throne? I doubt it, he knows that the most pressing issue is the White Walkers.
Daenerys Targaryen
Headed for Westeros to take the Iron Throne. She's also looking for a husband to strengthen her claim - Jon would seem the obvious choice, that is until she learns they're related.
Register for free to continue reading
Registration is a free and easy way to support our truly independent journalism
By registering, you will also enjoy limited access to Premium articles, exclusive newsletters, commenting, and virtual events with our leading journalists
Already have an account? sign in
Join our new commenting forum
Join thought-provoking conversations, follow other Independent readers and see their replies