Game of Thrones season 4: Trailer teases Purple Wedding
Daenerys warns her dragons 'can't be tamed'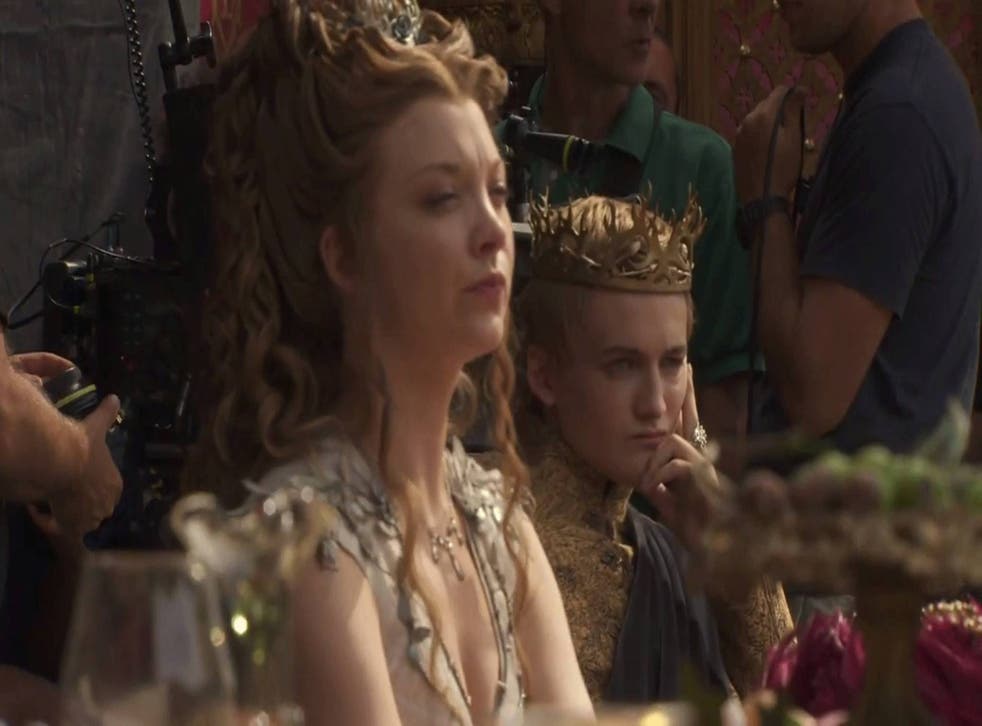 Game of Thrones has slapped an extended preview of season 4 on the banquet table, showing off Daenerys Targaryen's ever-growing dragons, the upcoming Purple Wedding and offering interviews with the cast.
Scroll down for the video
Entitled Ice and Fire: A Foreshadowing, the video sees cast and crew responding to questions posed by fans on Twitter, with co-creator David Benioff talking about how Peter Dinklage's Tyrion will be in a state of constant jeopardy in the new season.
"This is definitely the most dangerous season for Tyrion," Benioff says. "It seems like in almost every episode he is in jeopardy of getting his head removed from his shoulders.
"He's usually centre stage and he usually is better at it than everyone around him," he adds. "This time around he's left as an audience member."
The Purple Wedding between King Joffrey (Jack Gleeson) and Margaery Tyrell (Natalie Dormer)  is also teased, an altogether less bloody affair than last season's Red Wedding, which stunned fans not acquainted with George R. R. Martin's books as a large number of the cast were culled.
Teasers for the new season have been coming thick and fast in recent weeks, with the first trailer dropping in January and HBO releasing a batch of 15 new images a couple of weeks ago, giving a glimpse at many of the new characters on the way.
Join our new commenting forum
Join thought-provoking conversations, follow other Independent readers and see their replies