Game of Thrones season 7: First official HBO poster teases the war of ice and fire
Daenerys and her dragons are coming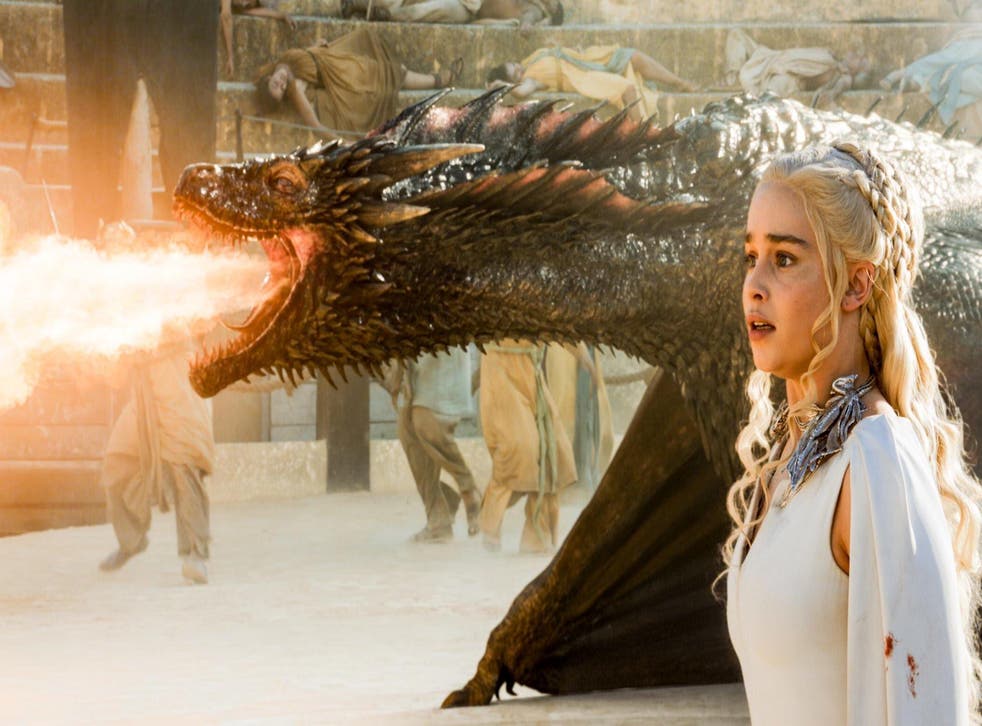 And so it begins. HBO has released the first official tease for Game of Thrones season 7.
The show is headed to SXSW in Austin, Texas this week, and posters have been spotted on buses and general street side paraphernalia.
Entertainment Weekly got hold of the hi-res, which sadly doesn't feature any stills from the new season but does say a lot about its central theme.
Quite simply, the poster sees ice being licked by flame: surely reflective of the fact that Daenerys and her dragons have now arrived in Westeros and will likely be employed in the fight not for the throne but against the real threat: the White Walkers.
The arrival of the poster means that a proper teaser trailer can now only be weeks away.
We still don't have a release date more specific than "summer", although Ser Davos actor Liam Cunningham did have this to say recently:
"I've been disappointing various people around the world because it was meant to come out in April. It's July now, I think. There's going to be a launch and something special happening this year for the premiere. The bad news is, there will only be seven episodes and the [filming for the] final season starts again as far as I know in September."
In memoriam: Every major character who died in Game of Thrones season 6

Show all 34
HBO will hold an interactive experience at SXSW this week called The Escape (essentially an escape room) themed around a number of shows including Game of Thrones.
Join our new commenting forum
Join thought-provoking conversations, follow other Independent readers and see their replies