Bill Burr defends former Mandalorian co-star Gina Carano: 'She was an absolute sweetheart'
Comedian plays Mayfeld on Disney+ series
Gina Carano came to 'agreement' with former Mandalorian co-star Pedro Pascal over opposing political beliefs
Comedian Bill Burr has spoken out in defence of his former The Mandalorian co-star Gina Carano.
Last month, it was announced that Cara Dune actor Carano would no longer be a part of any forthcoming Disney productions after sharing a social media post that seemingly compared being a Republican today to being Jewish during the Holocaust.
Burr, who plays Migs Mayfeld in the Disney+ Star Wars spin-off, discussed Carano not returning to the franchise on a recent episode of The Bill Bert Podcast, during which he described Carano as "super nice f***ing person".
Referencing the removal of Carano's Cara Dune action figure by Hasbro, he said: "She was an absolute sweetheart... and you know, whatever, somehow someone will take this video and f***ing make me say something else and try to get rid of my bald action figure. I'm on that f***ing show. Now, I gotta watch what the f*** I say."
The comedian, who is a vocal critic of "cancel culture", said that people were "laying in the weeds" waiting for celebrities to mess up.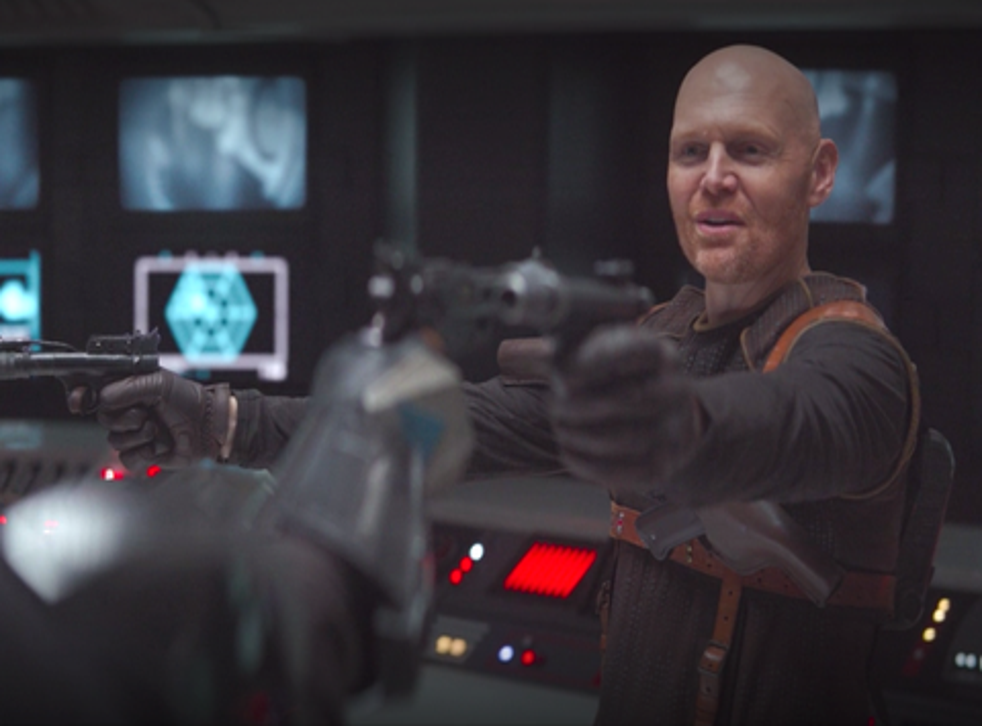 "Let's show that he's human, and he's made a mistake in his past and take that dream away," Burr continued.
Read more: Gina Carano came to 'agreement' with Mandalorian star Pedro Pascal
"How do you hold up you judging somebody that harshly? I'm not talking about the hardcore s*** like sexual assault and rape and stuff. I'm not talking about that. Now it's becoming, like, 'Hey you made an ignorant comparison. There goes your dream.' I look at that and say who the f*** stands up to that?"
In response to Carano's original post, Disney's Lucasfilm called her remarks "abhorrent and unacceptable".
In February, the actor took part in her first sit-down interview with right-wing news website The Daily Wire, during which she said that she felt like she was being "head-hunted" by Disney and had "been through so much" at their hands.