Jerry Harris: Cheer star's Cameo account paused after charge over child abuse images
Harris found fame on Netflix's Emmy-winning docuseries 'Cheer'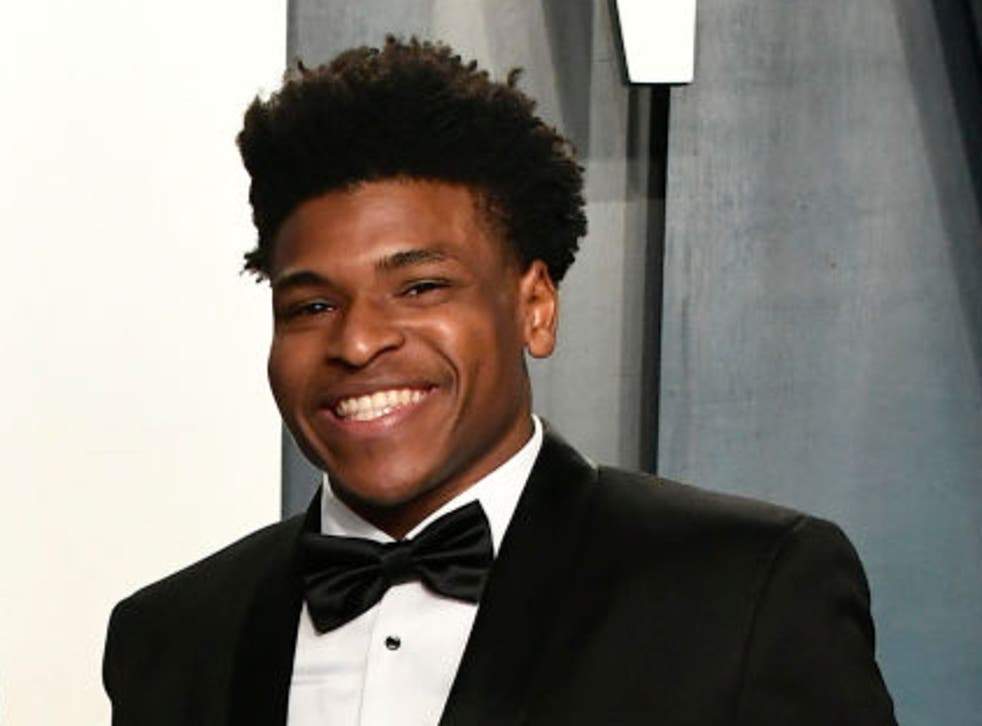 Cheer star Jerry Harris's Cameo page has been paused following his arrest last week on a child pornography charge.
The 21-year-old is accused of allegedly enticing an underage boy to produce sexually explicit videos and photos of himself, the US Attorney's Office said in a release.
According to court records, Harris admitted to soliciting and receiving explicit images from the minor, but a spokesperson for the star has denied the allegations.
In the wake of his arrest, the Netflix star's Cameo account appears to have been paused. Cameo is a popular video site through which fans can pay celebrities to film brief personalised videos, including birthday wishes and congratulatory messages.
While his page is still live, there is no longer an option to purchase a video from Harris. Instead, there is a message which reads: "Notify me when Jerry Harris is available."
Harris found fame on Netflix's Emmy-winning docuseries Cheer, which followed the Navarro College cheerleading team in the run-up to the National College Championships.
His co-stars, La'Darius Marshall and Gabi Butler, recently spoke up about Harris's arrest on social media.
Register for free to continue reading
Registration is a free and easy way to support our truly independent journalism
By registering, you will also enjoy limited access to Premium articles, exclusive newsletters, commenting, and virtual events with our leading journalists
Already have an account? sign in
Register for free to continue reading
Registration is a free and easy way to support our truly independent journalism
By registering, you will also enjoy limited access to Premium articles, exclusive newsletters, commenting, and virtual events with our leading journalists
Already have an account? sign in