Melissa McCarthy returns as Sean Spicer on SNL, dresses as Easter bunny to apologise for Hitler comments
'I know they're not called Holocaust centres, ok? I clearing meant to say Concentration Clubs'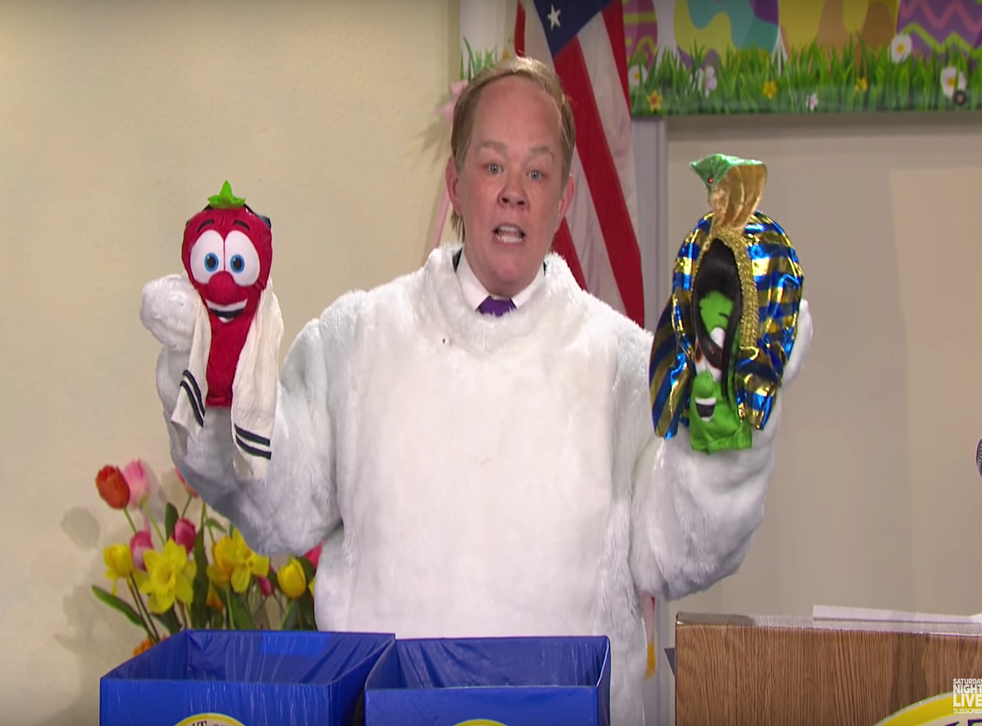 Alec Baldwin hasn't been the only esteemed guest to make regular appearances throughout this season of Saturday Night Live.
Over the last few weeks, Melissa McCarthy has begun spoofing Sean Spicer, turning the White House Press Secretary into a ruffled ball of red-headed fury.
To celebrate Easter, McCarthy portrayed Spicer dressed in an Easter bunny outfit to address the press team once more.
"Yes, you all got your wish this week, Spicey finally made a mistake," she began. "As we all know President Trump recently bombed Syria while eating the most beautiful slice of chocolate cake America has ever laid eyes on. That's a fact."
The controversial orders Donald Trump has already issued

Show all 9
McCarthy went on to reference how Spicer, earlier in the week, alluded to Hitler 'never using chemical weapons' despite the Holocaust.
"And I know they're not called Holocaust centres, ok? I clearing meant to say Concentration Clubs. Let it drop. It would be really great if the nitpickers could see the bigger picture and didn't focus on every little slur and lie I say."
She continued: "I'm particularly sad this happened during Passover or Jewish Easter." The comedian then got out some toys to exemplify what Passover is, calling the Pharaoh a 'bad hombre' and almost referencing Hitler once more. Watch below.
Meanwhile, Baldwin returned as Trump to mock the President's trips to the Mar-a-Lago, while SNL cast members ripped into United Airlines and Pepsi with just one sketch.
Join our new commenting forum
Join thought-provoking conversations, follow other Independent readers and see their replies