Persona Synthetics: Channel 4 freaks viewers out with fake cyborg housekeeper advert that's actually for its new series Humans
Ads have been broadcast unexplained on TV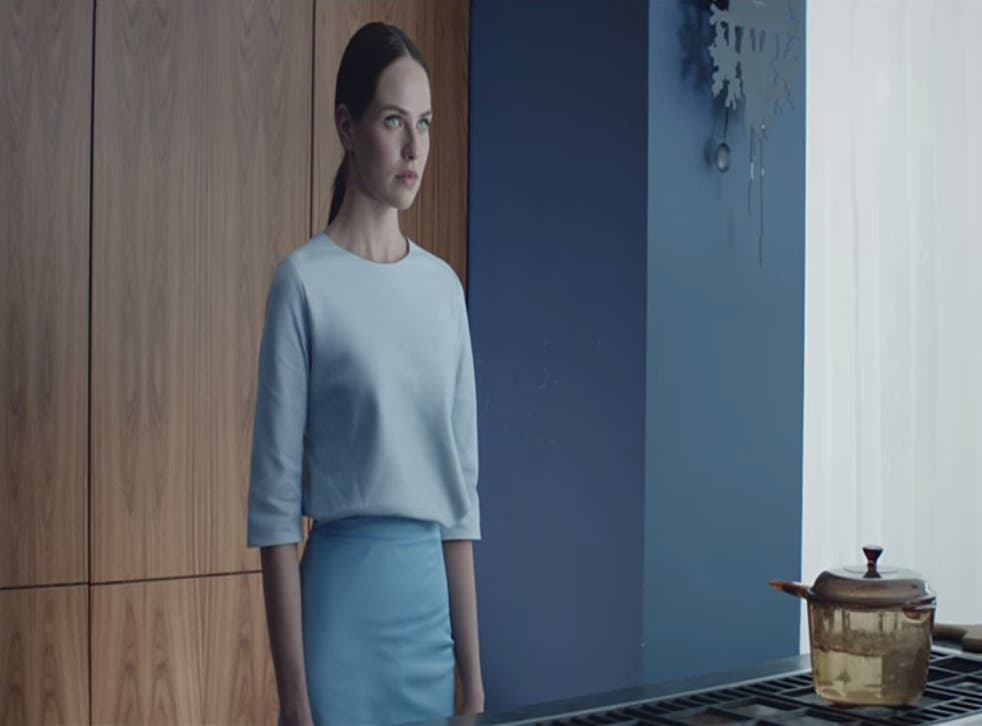 Viewers watching Prometheus on TV over the weekend were deeply unsettled during the first ad break when a commercial aired announcing that robotic maids were now on sale to watch over your family.
Tucking your children into bed and helping fold sheets, the housekeeper was sinister enough to be terrifying, but subtle enough to be believable, especially given technology's recent rapid acceleration.
Here it is:
Fortunately, cyborgs resting deep in the uncanny valley aren't a reality yet, and the ad was all just a clever plug for C4's new Black Mirror-esque drama Humans:
'William Hurt and Katherine Parkinson star in this drama series set in a parallel present where the latest must-have gadget for a busy family is a synth – an advanced robotic servant.'
They even went to the trouble of setting up a website for Person Synthetics and erecting billboards for its "first store" on Regent's Street.
Join our new commenting forum
Join thought-provoking conversations, follow other Independent readers and see their replies