Rachel Lindsay deletes Instagram after being 'harassed' by Bachelor fans amid ongoing racism controversy
Lindsay's podcast co-host Van Lathan told fans to 'get a f***ing life'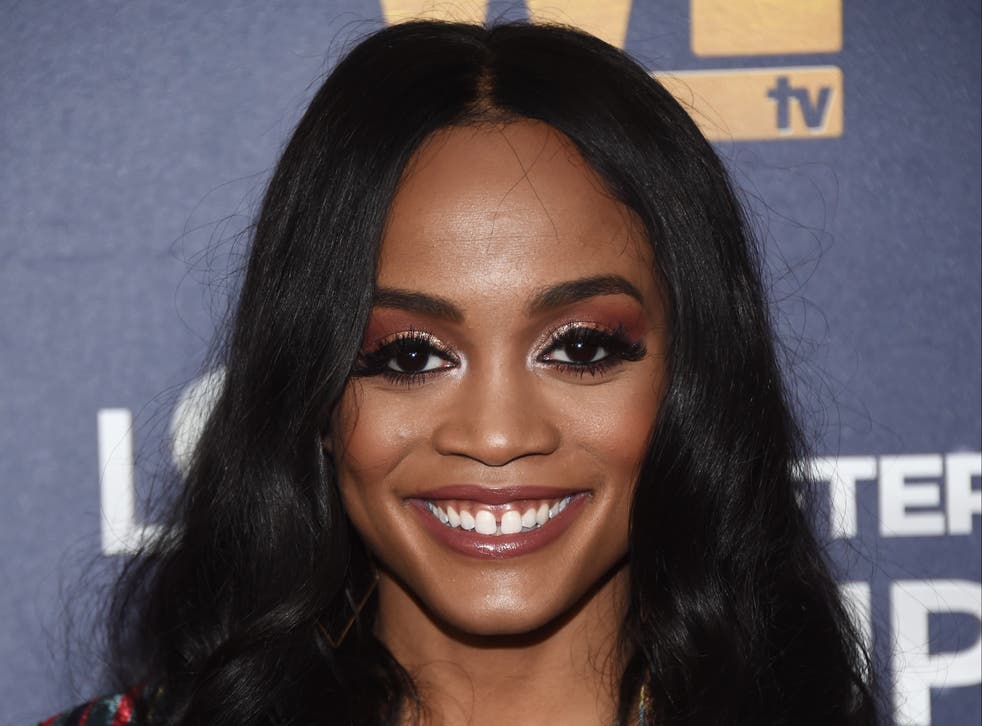 Former The Bachelor contestant Rachel Lindsay has deleted her Instagram after being "harassed" by the show's fans amid its ongoing racism controversy.
Earlier this month, Lindsay interviewed longtime Bachelor host Chris Harrison about the allegations surrounding current contestant Rachael Kirkconnell. Resurfaced photos had shown Kirkconnell attending an Antebellum South-themed party and dressing up as a Native American.
In the interview, Harrison said people should have "a little grace, a little understanding, a little compassion" for Kirkconnell, with the presenter later apologising for "speaking in a manner that perpetuates racism".
Harrison then announced that he was "stepping aside" from the presenting role for an undisclosed period of time, with Lindsay saying that she felt he had made the "right decision".
However, the reality TV star – who was the franchise's first black Bachelorette – ended up deleting her Instagram after being harassed by the show's fans who felt she was "responsible" for Harrison's exit.
The news was shared by Lindsay's podcast co-host Van Lathan on Friday (26 February), who said that the reality star had "disabled her Instagram earlier today".
"She did it because that's how much hate she's getting from Bachelor fans who are spamming her with all kinds of rude, hateful things to say," Lathan said.
"Y'all gotta get a f***ing life, seriously. Rachel is not responsible for Chris Harrison, a 49-year-old man who can't read the room in these present 2021 times.
"It's not her job to make excuses or provide cover for somebody who doesn't understand what the f*** triggers people in today's world. It's not. You're going after the wrong person… It's The Bachelor, it's not worth harassing somebody over."