Gayle King interviews Lisa Leslie about Kobe Bryant
Snoop Dogg apologises for expletive-filled attack on Gayle King over Kobe Bryant segment: 'I publicly tore you down'
Rapper says he 'overreacted' when he bashed King for bringing up rape allegations made against Bryant
Snoop Dogg has apologised for verbally attacking Gayle King over a TV segment related to late NBA star Kobe Bryant.
The rapper issued his apology in an Instagram video on Thursday, saying he "overreacted" in his initial comments to King.
King interviewed former WNBA player Lisa Leslie for a segment about Bryant, his career and his legacy, which aired last week. At one point in the interview, she asked Leslie about rape allegations made against Bryant in 2003. That line of questioning was in part met with a backlash.
Snoop Dogg at the time vocally criticised King in an Instagram clip, telling her: "How dare you try to tarnish my motherf****** homeboy's reputation? ...Respect the family and back off, b**** before we come get you."
In his new video, the rapper begins by stating: "Two wrongs don't make no right. When you're wrong, you gotta fix it."
World news in pictures

Show all 50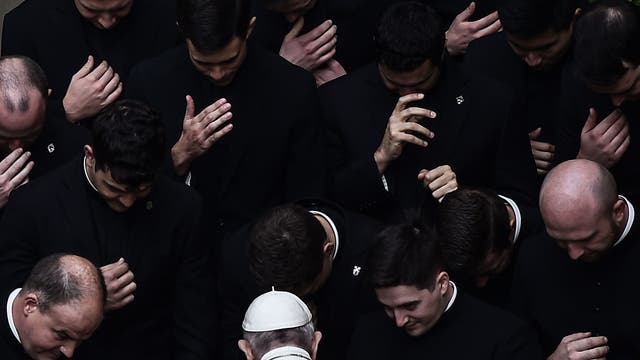 "So with that being said, Gayle King, I publicly tore you down by coming at you in a derogatory manner based off of emotions, me being angry at questions that you asked," he adds.
"[I] overreacted. I should have handled it way different than that – I was raised way better than that. So I would like to apologise to you publicly for the language that I used and calling you out of your name and just being disrespectful."
He then emphasises the need to apologise when needed, telling viewers: "A lot of people look up to me and they love me ... so I want to let them know that any time you mess up, it's OK to fix it, it's OK to man up and say that you're wrong," he said.
"I apologise. Hopefully we can sit down and talk privately. Have a good day."​