The Walking Dead season 7 finale: Which major character dies and how does it happen?
*EXTREME SPOILERS FOR THE WALKING DEAD SEASON 7 FINALE FOLLOW*
Jacob Stolworthy
Monday 03 April 2017 04:04 Comments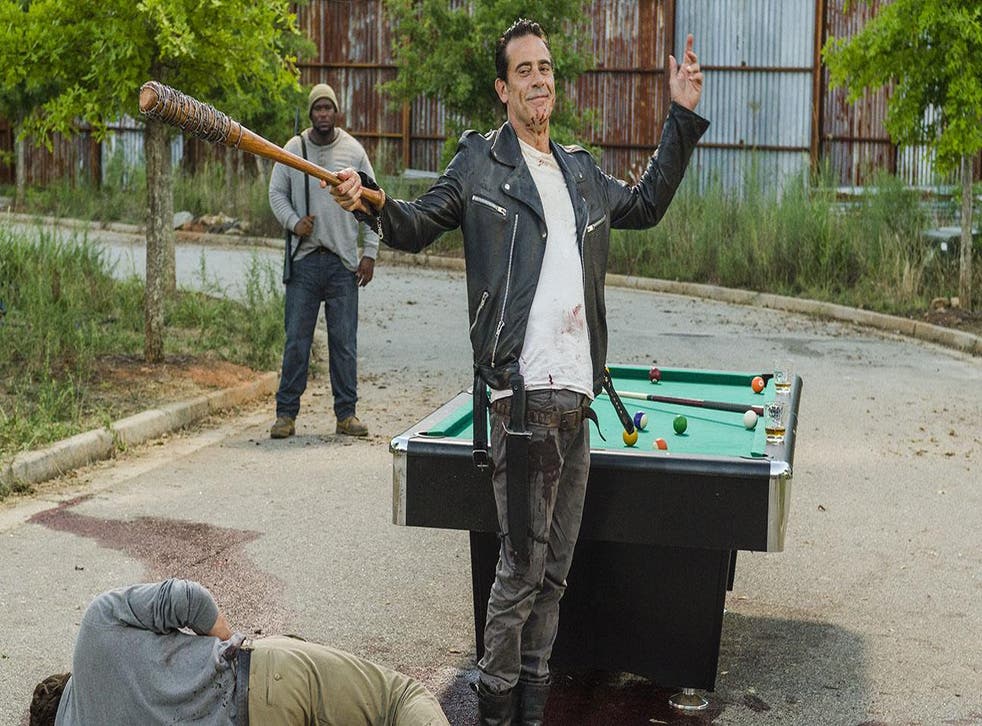 The first half of The Walking Dead's season seven finale may build up the tension - much in the same way the majority episodes have been doing this season - however, it's the death of a main character towards the end of the episode sparks quite possibly one of the best sequences the AMC series has ever seen.
*REMINDER THAT EXTREME SPOILERS FOLLOW*
Sadly, as predicted - with help from that Star Trek Discovery casting announcement - Sasha (Sonequa Martin-Green) is the character who fails to make it out of the season alive - but her death was most certainly not in vain.
After bartering Negan (Jeffrey Dean Morgan) down from killing three people to one, Sasha agrees to go with The Saviours back to Alexandria - only she has other plans entirely. Deciding to journey back in a coffin the leader's bringing for the unlucky person he'll end up murdering, Sasha swallows the suicide pill she convinced Eugene (Josh McDermitt) to hand her in last week's episode.
The episode is intercut with a close up of Sasha's face as she listens to Donny Hathaway track "Someday We'll All Be free" recalling an encounter she had with the man she loved, Abraham (Michael Cudlitz who returns in an unexpected cameo), ahead of his death at the hands of Negan in the traumatic season seven premiere.
As things spiral out of control at Alexandria following Jadis' betrayal of Rick, Negan opens the casket and is immediately taken down by Sasha who has reanimated into a walker having killed herself. It's this moment that sees the Alexandrians fight back against The Saviours, later aided by people from the Kingdom and the Hilltop - led by Maggie (Lauren Cohan) in a breathlessly-paced set-piece.
The most shocking Walking Dead moments

Show all 10
Jesus (Tom Payne) and Maggie put poor Sasha out of her misery towards the end of the episode knowing full well that without her death, they would all still be under Negan's rule.
As it stands, Sasha's bravery has sparked the war we've all been waiting for; rest in peace.
Sasha was introduced into the show during the prison segment in season three. While her character doesn't exist in Robert Kirkman's comic book series, elements of her storyline matched that of someone named Holly whose death has similarities to Sasha's in the series.
The Walking Dead season seven concludes in the uK tonight (3 April) at 9pm on FOX.
Register for free to continue reading
Registration is a free and easy way to support our truly independent journalism
By registering, you will also enjoy limited access to Premium articles, exclusive newsletters, commenting, and virtual events with our leading journalists
Already have an account? sign in
Join our new commenting forum
Join thought-provoking conversations, follow other Independent readers and see their replies