Watch EastEnders' not-so-subtle BBC3 plug
Sonia is digging this online-only content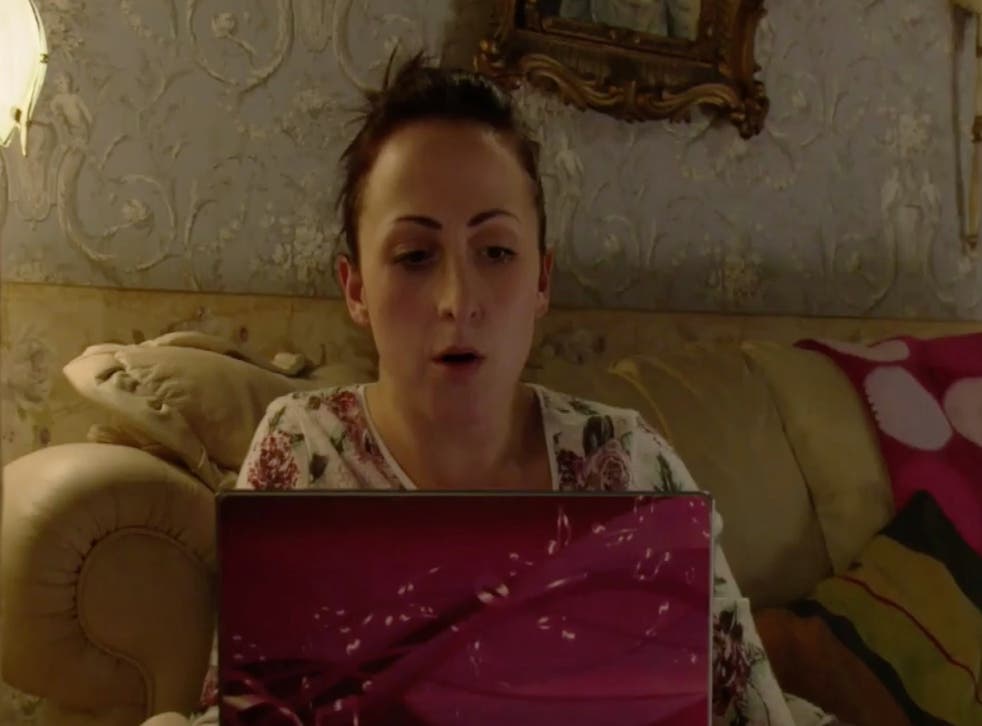 If ceaselessly tweeting out emoji isn't enough to promote your channel's online launch, get Sonia from EastEnders to shill for it.
Even if you were unaware of the upheaval going on at BBC Three, it would have been hard to miss the plug in last night's episode of the soap, which saw Sonia engrossed by her laptop.
Tina then enters, commenting: "Ain't BBC Three a bit young for you? Oh wait, don't tell me - Bex told you she was watching something?", accompanied by a nice shot of the BBC3 homepage.
What's so great about the scene is how intently Sonia is staring at the site. Don't Tell the Bride or Family Guy? DON'T TELL THE BRIDE OR FAMILY GUY?!
BBC Three's TV transmission came to a close this week, the last show being an episode of Gavin and Stacey.
Actor James Corden - now huge in the US - introduced it, saying: "BBC Three has been a huge part of my life and career. It took a chance on me and Ruth Jones and this little show that we wrote.
"For that chance, I and so many other writers and directors will always be grateful.
"I wish BBC Three all the best of luck with your big move online. I can't wait to see what you'll be showing in the future."
Join our new commenting forum
Join thought-provoking conversations, follow other Independent readers and see their replies