The Independent's journalism is supported by our readers. When you purchase through links on our site, we may earn commission.
The X-Files' David Duchovny says conspiracy theorists confronted him about 'lizard people' due to role as Mulder
Duchovny, who played Fox Mulder for 10 years, almost turned down the role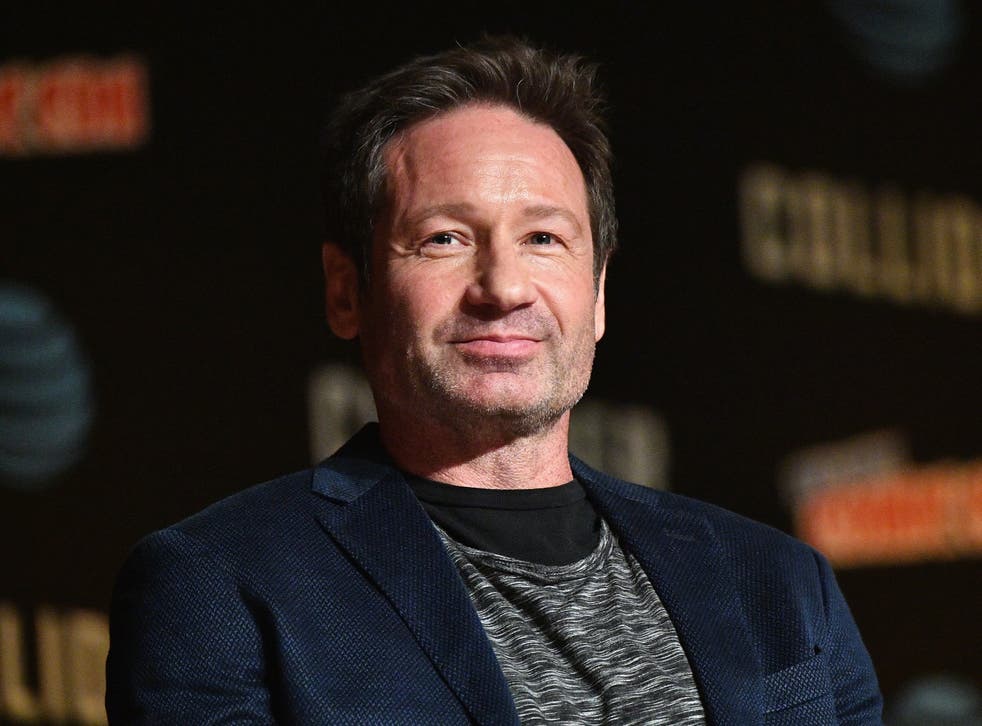 The X-Files star David Duchovny says conspiracy theorists confronted him about "lizard people" due to his on-screen role as Fox Mulder.
The actor, who portrayed the FBI agent for 11 years, broached the topic in a new episode of Rob Lowe's podcast, Literally! With Rob Lowe.
Mulder, Duchovny's character, famously investigates cases involving the paranormal with his partner Dana Scully (Gillian Anderson). For that reason, it seems that some real-life fans of Duchovny think he might have some insight to share about actual conspiracy theories.
In his conversation with Lowe, Duchovny warned that conspiracy theories are "so dangerous", because "conspiracies in real life [are] looking for simple answers to complicated questions" and "a conspiracy conveniently finds a bad man or a couple bad men who have decided to perpetrate some evil upon the world, and I don't think that's how it happens, usually".
Lowe asked Duchovny whether he had any run-ins with conspiracy theorists during his X-Files days. "Yeah, that happened," Duchovny said. "Have you heard about the lizard people?"
Read more:
"I believe they're called reptilians, David," Lowe replied. The reptilian conspiracy theory, which is baseless, claims that there are humanoid reptilians with the ability to shift into human form walking among us.
"There were a couple years there where people were asking me about lizard people, and I had no clue that it was a big thing," Duchovny said. "And I would just kind of scoff at them. I'd be signing somebody's thing and they would say 'So and so's a reptilian or a lizard' and I'd be like, 'Yeah? Ugh. All right. Why is he calling that guy a lizard or a reptile? I don't get it.'"
Duchovny said incidents of that kind happened "over and over", adding: "There'd be a conspiracy du jour that I wasn't hip to, and people would think that I was because I played Mulder. It would just kind of go over my head."
In the same interview, Duchovny told Lowe he almost turned down his iconic role as Mulder to play in a film he had booked with a director he was friendly with, meaning he was reluctant to drop out of the project.
Access unlimited streaming of movies and TV shows with Amazon Prime Video Sign up now for a 30-day free trial
Sign up
"I wasn't interested in conspiracy theories, as we established," he said, "and I was perfectly willing to just say, 'I'm going to have to pass on that pilot, because I said I'd do this other project.'"
Duchovny, of course, eventually accepted the part, and portrayed Mulder throughout the show's original run from 1993 to 2002, and during its revival between 2016 and 2018. He also played the agent in two X-Files films: the 1998 The X-Files, and the 2008 The X-Files: I Want to Believe.
Join our new commenting forum
Join thought-provoking conversations, follow other Independent readers and see their replies