Seth MacFarlane reveals why he killed Brian Griffin in Family Guy
MacFarlane said he wanted fans to be reminded that 'anything can happen'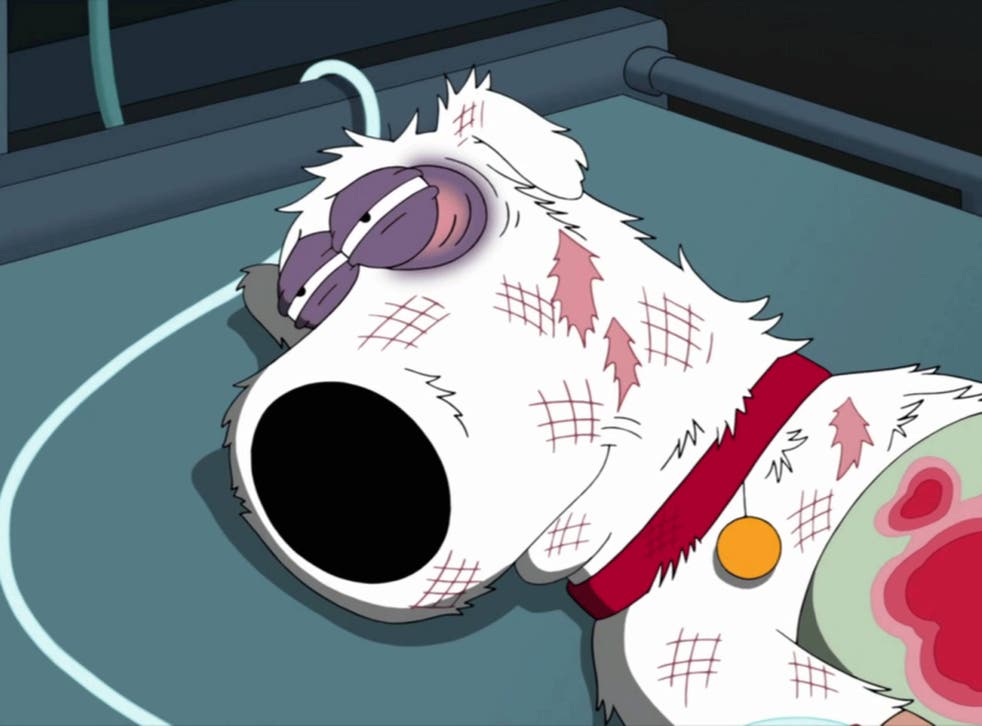 Family Guy creator Seth MacFarlane has shed light on his controversial killing off of central character Brian Griffin, insisting it "did what it was designed to do": shock.
The death of the family dog came to the dismay of many fans in November, despite his departure ultimately only lasting a couple of weeks thanks to the bendable rules of a cartoon universe.
There were petitions for his reincarnation, 'RIP Brian Griffin' tattoos and furious tweets by the ton, much to the astonishment of MacFarlane.
"It surprised all of us," he told reporters during a press panel for Cosmos: A Spacetime Odyssey, where most of the questioning centred on a dead cartoon dog rather than his new space documentary.
"We were all very surprised, in a good way, that people still cared enough about that character to be that angry. We thought it would create a little bit of a stir, but the rage wasn't something we counted on."
MacFarlane added that Brian's death under the wheels of a passing car had the desired effect, adding: "It did what it was designed to do — it reminded people this is still a show where anything that can happen despite the fact it's been on for a while."
Brian was briefly replaced by a new dog Vinnie, voiced by the Sopranos' Tony Sirico, in December, but is now a regular again after his infant sidekick Stewie went back in time to prevent his death.
Fans need not worry about him being bumped off again however, with MacFarlane insisting: 'Would I do it again? No. We already did it."
Join our new commenting forum
Join thought-provoking conversations, follow other Independent readers and see their replies