Top 11 Box Sets you need to own today
From smash hits such as Breaking Bad to family favourite Downton Abbey, we round up the Box Sets that will keep any self-respecting TV binge-watcher busy over the winter months
Thursday 17 November 2016 16:36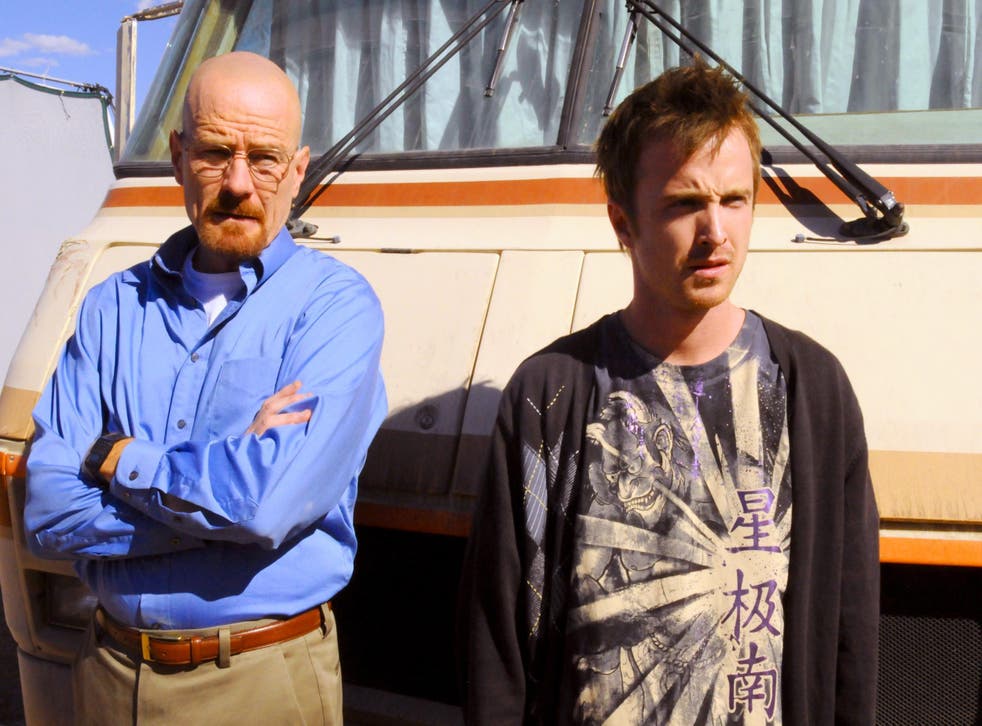 What is it about winter and the festive season that makes us want to curl up on the sofa and watch our favourite TV shows? And not just one episode, but the entire series back-to-back? Well, Christmas is a time of excess, and it seems, when it comes to Box Sets, this also brings out the greedy Gollum in all of us. It's not enough to have these shows available to watch on demand on our TVs; we want them available across our devices and we need them in tangible DVD form, too. Sky Store is now the only place to own a Box Set in not just one, but three ways. Here are the essential Buy & Keep shows to get you started.
1. Breaking Bad
Vince Gilligan's tale of a high school chemistry teacher turned ruthless drug lord is almost as addictive as the blue meth Walter cooks up in his trailer. Masterful story-telling and layered performances make any delay between episodes intolerable. Luckily you'll never have to go through that again with Sky Store.
2. House of Cards
Kevin Spacey was a huge star before he became Frank Underwood, but this is the role he'll be remembered for. The Washington DC Machiavelli will do anything to maintain his grip on power, and you'll be utterly gripped by this multiple Emmy Award-nominated series.
3. Sons of Anarchy
Brotherhood. Loyalty. Redemption – big themes mingle with the exhaust fumes in this exhilarating crime thriller about a California biker gang struggling to change with the times.
4. Homeland
All is not what it seems in this Emmy Award-winning drama when a US marine returns home after years held hostage by Al-Qaeda. Carrie Mathison (Claire Danes) is the mentally unstable CIA agent on his case, but can we trust her to get the job done? Can we trust anyone at all?
5. Orange is the New Black
This comedy drama set in an overcrowded women's prison is both the future of TV diversity and darn good entertainment. There are no minor characters at Litchfield Penitentiary, only protagonists-in-waiting, whose stories are yet to be told.
6. The Big Bang Theory
The US's highest-rated sitcom is beloved for a reason: what other show tickles your funny bone, while teaching you the basics of quantum mechanics at the same time?
7. Desperate Housewives
So much for boring suburbia! Wisteria Lane must be the most eventful address in the entire northern hemisphere. Over eight seasons, Susan, Lynette, Bree, and Gabrielle experienced suicide, serial killers, secret spouses, fraud, addiction and amnesia, but always with their hearts in the right place and their tongues firmly in cheek.
8. Downton Abbey
It's spawned an aristocratic dynasty of its own, but Downton is the original cosy Sunday series. Drama unfolds above and below stairs while, over at the Dower House, the Dowager Countess dishes out catty bon-mots aplenty.
9. Modern Family
If you're looking for an Emmy Award-winning comedy show that gets everyone gathered on the sofa, Modern Family is it. In the grand tradition of The Simpsons, it makes hilarious hijinks from relatable everyday life.
10. Suits
One is a college drop-out, the other is a slick Manhattan lawyer, but together Mike and Harvey are an unstoppable case-closing machine. Smart dialogue and believable relationships make Suits one of the most moreish series on the box.
11. Mr Robot
In this pacey and paranoid thriller, Elliot Alderson is a vigilante hacktivist who's slowly realising the whole world runs on algorithms. Emmy-winner Rami Malek stars, with scene-stealing support from Eighties heart-throb Christian Slater.
Whatever your favourite TV series you can now Buy & Keep the Box Set whenever you want in Sky Store, the only place to own Box Sets three ways. Watch on your Sky box at the touch of a button, across your devices to watch whenever, wherever you want, and even get the physical DVD Box Set in the post to keep forever.
Sky Store Buy & Keep makes owning the Box Sets you love easy. Visit Sky Store for more details
Register for free to continue reading
Registration is a free and easy way to support our truly independent journalism
By registering, you will also enjoy limited access to Premium articles, exclusive newsletters, commenting, and virtual events with our leading journalists
Already have an account? sign in
Register for free to continue reading
Registration is a free and easy way to support our truly independent journalism
By registering, you will also enjoy limited access to Premium articles, exclusive newsletters, commenting, and virtual events with our leading journalists
Already have an account? sign in