Chinese actress issues apology after promoting 'cartoon waist' post labeled unrealistic and sexist
'Manga waist challenge' has prompted a huge controversy in China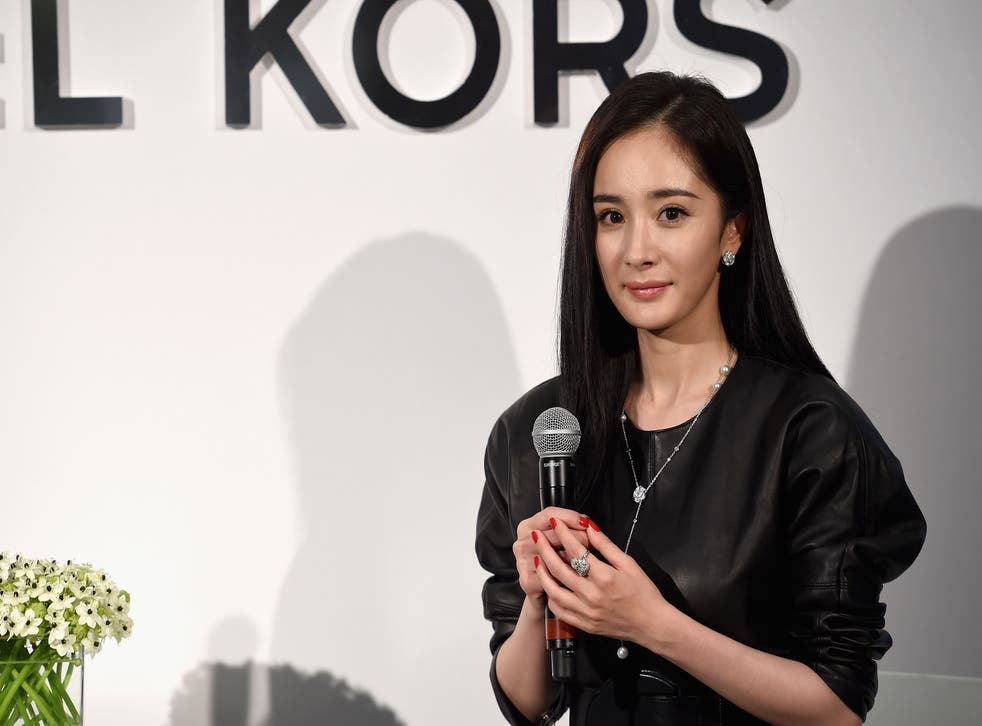 A 34-year-old Chinese actress and singer has issued an apology after posting an image of herself online trying to recreate a so-called "Z-shaped" waist intended to show off an idealised body shape.
The "Manga waist" or "cartoon waist" challenge has spread across Chinese social media despite concerns that it pressurises young women to conform to an unrealistic body norm.
For weeks, social media in China has been full of women and girls putting their legs flat on a chair while laying their upper body on the ground in order to show off their optimal slim figure.
The actress, Yang Mi, claimed on the Chinese microblogging website Weibo that she was "curious" and took up the challenge of duplicating this "difficult stretching movement." The post reportedly received some compliments but plenty of criticism.
A Shanghai-based orthopedist named Sun Yueli remarked that the "pose could lead to injury". "It will easily cause muscle injuries, and in the long term, will increase the hyperosteogeny risks in lumbar vertebra," he wrote. "Don't do this movement unless very necessary. Please take care of your waist."
Because of the criticism and social pressure, Mi erased the "manga waist challenge" photo and issued an apology on the following day. She posted a message that read: "I got to know that without guidance from professional teachers, this posture might hurt our body. I am very sorry for the misunderstanding to the public because of my incautious thought." 
Read more:
By the time, the photo had been viewed over 700 million times.
A Guangzhou-based feminist writer, Hou Hongbin, told the South China Morning Post the episode raised concerns about women's insecurity over their bodies.
"The viewpoints such as you can only choose from thin and death, a fat girl has no future, a beautiful girl should be measured less than 50kg have been viral," she said, adding that "a lot of women said they regard losing weight as their cause for a whole life".
Join our new commenting forum
Join thought-provoking conversations, follow other Independent readers and see their replies