North Korea claims it is just days away from launching its first ever spy satellite
Pyongyang's launch of first military spy satellite would be in violation of UN resolutions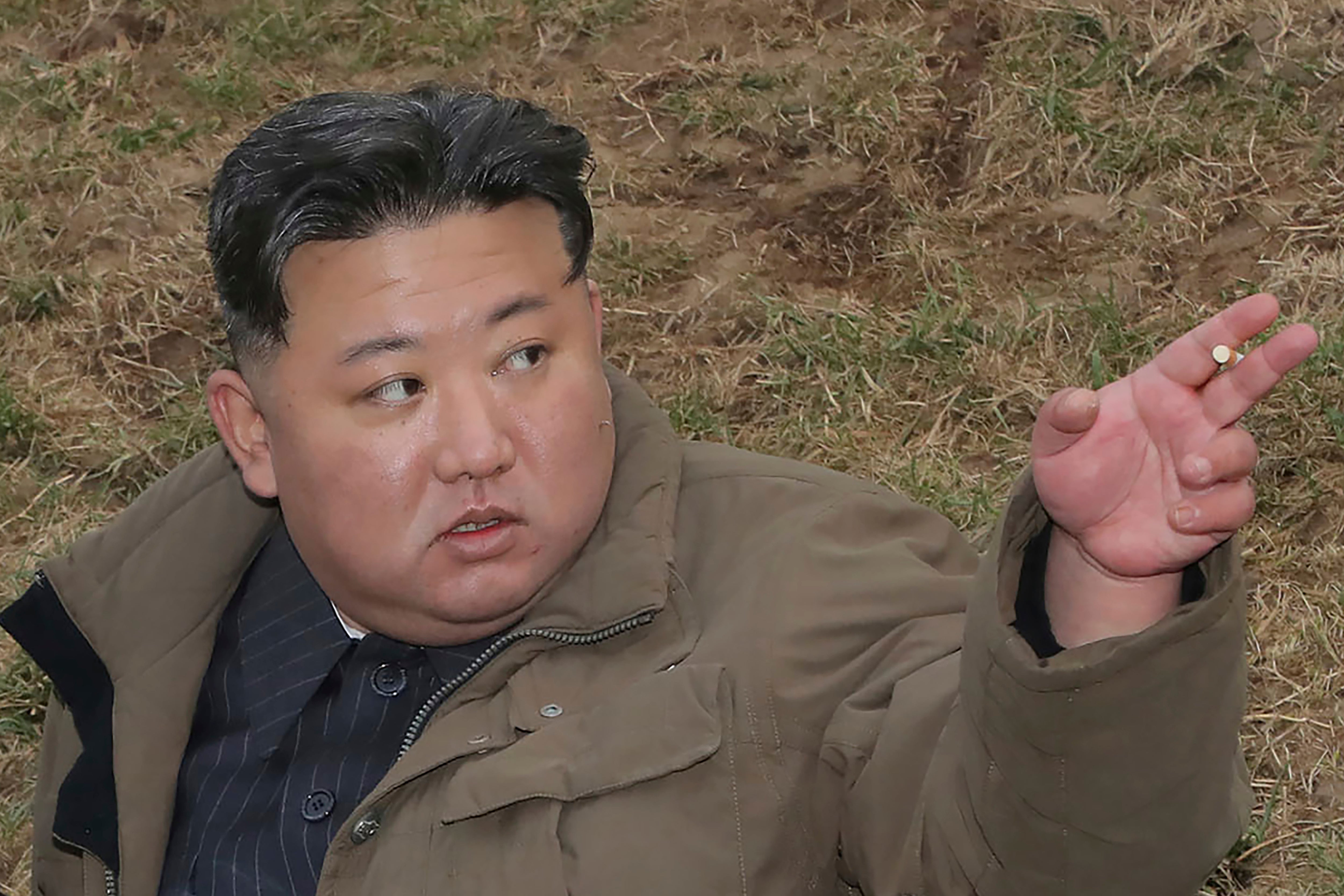 North Korea has said it is planning to launch its first ever spy satellite as early as this Wednesday, triggering warnings from Japan and South Korea that this would be a violation of UN resolutions.
The North Korean authorities notified the International Maritime Organisation (IMO) of the planned launch of the satellite between 31 May and 11 June, adding that it could affect waters in the Yellow Sea, East China Sea and east of the Philippines' Luzon Island.
It comes after Kim Jong-un gave orders last month for his space agency to prepare for the launch of the country's first military reconnaissance satellite, which he said was crucial to counter the US and South Korea.
The Japanese defence ministry said that it will take "destructive measures" against ballistic and other missiles that are confirmed to be land in Japanese territory.
It put its ballistic missile defences on alert for the period mentioned, while warning of launches using ballistic missile technology that would breach UN Security Council resolutions.
"The government recognises that there is a possibility that the satellite may pass through our country's territory," Japan's chief cabinet secretary, Hirokazu Matsuno, told a regular briefing after North Korea informed the Japanese coast guard of the planned launch.
He said that a missile launch disguised as a "satellite" would be a "threat" to the national security of Japan.
"Any launch using ballistic missile technology breaches related UN Security Council resolutions," he added.
North Korea has launched at least four satellites into orbit to date, but none were advanced enough to be considered effective when it comes to surveillance of activities on Earth.
Japan last issued preemptive orders to shoot down any projectile from North Korea in 2016, when Pyongyang launched what it described as a reconnaissance satellite.
Japan deployed a destroyer carrying Standard Missile-3 (SM-3) interceptors, capable of targeting objects in space, to the East China Sea in April. They have also dispatched ground-based PAC-3 missiles to the Okinawan islands, designed to strike warheads closer to the ground.
Prime minister Fumio Kishida emphasised that any missile launch by North Korea, even if disguised as a satellite, would be a "significant issue that affects the safety of Japanese citizens".
He ordered Japanese authorities to "take all possible measures to collect and analyse information, and appropriately provide information to the public".
South Korea urged North Korea to withdraw its planned launch or stand ready to pay "due prices" and suffer the "pain".
"We strongly warn against North Korea's announcement of provocative actions that threaten regional peace and urge them to immediately withdraw their illegal launch plan," Lim Soo-suk, spokesperson of Seoul's foreign ministry, said in a statement.
South Korea's National Security Council held an emergency meeting after North Korea's notification.
Visiting the country's National Aerospace Development Administration, Mr Kim said that "the military reconnaissance satellite No 1" had been built as of April and ordered efforts to speed up final preparations for its launch at a date that was not disclosed.
He said North Korea must launch several satellites to firmly establish an intelligence-gathering capability, KCNA said.
Launching a reconnaissance satellite into orbit necessitates the use of a long-range rocket. The UN prohibits North Korea from conducting such a launch, as it considers it a possible guise for testing its long-range ballistic missile technology.
North Korea successfully launched its first and second Earth observation satellites into orbit 2012 and 2016. However, according to analysts, none of these previous satellites have transmitted any usable imagery back to North Korea.
Join our commenting forum
Join thought-provoking conversations, follow other Independent readers and see their replies