No deal Brexit would make UK 'dumping ground' for chemicals banned in Europe, environmental groups warn
'Make no mistake, there can be no green Brexit if the UK crashes out of the EU without a deal'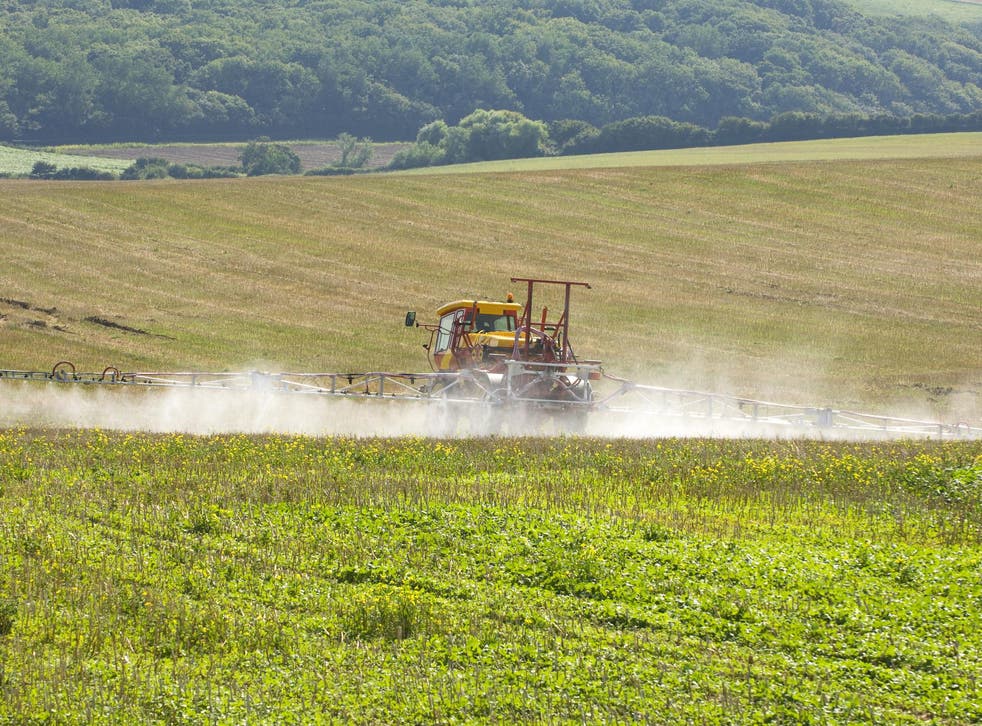 As the prospect of a "no deal" Brexit looms, green groups have warned of the devastating and far-reaching consequences such an outcome would have for the nation's environment.
Everything from the ability to tackle climate change to the UK's bird populations could be under threat, according to a new report.
A chaotic departure from the EU could also result in a dip in farming regulations that weakens environmental standards as farmers are flooded by cheap overseas imports.
The sudden lack of regulation could also make the UK a "dumping ground" for harmful chemicals banned in EU countries, threatening both human and environmental health.
Amid Brexit confusion, some MPs who want to leave the EU have supported the idea of a "no deal" option. But in their analysis, environmental coalition Greener UK said "there can be no green Brexit" in such a scenario.
The group, which includes WWF, Greenpeace and Friends of the Earth, said barriers to trade, loss of access to vital EU agencies and weakened cooperation with Europe could all jeopardise Britain's environment.
"A no deal Brexit is becoming more likely by the day. The EU is preparing for it and some backbench MPs seem to welcome the prospect," said Shaun Spiers, chair of the Greener UK coalition.
Brexit casualties

Show all 10
"But make no mistake, there can be no green Brexit if the UK crashes out of the EU without a deal."
As a member of the EU, the UK is currently bound by a system considered the gold standard for chemical regulation.
In their speculative report, Greener UK said it is "highly unlikely" Britain will be capable of replicating the European database, which covers 21,000 chemicals and took ten years to compile.
While the nation catches up with its European neighbours, it is therefore at risk of being flooded by products containing harmful chemicals. Recent examples of chemicals banned under EU rules include substances linked to poisoning aquatic creatures and harming pregnant women.
There are also concerns that British farmers will be under pressure as they are forced to adapt to a tide of international goods from countries with lower production standards.
"If we get a no deal Brexit and we are subject to the World Trade Organisation rules, it undermines our high environmental standards and high animal welfare standards in this country," Jon Andrews, England chair of the Nature Friendly Farming Network told The Independent.
"It's going to put food production, farmers and rural business under severe pressure."
The UK's departure from the EU emissions trading scheme and the internal energy market could also make it harder for the government to meet its own domestic carbon emission targets, as well as increasing energy bills for consumers.
Greener UK warned that the loss of EU cooperation in efforts to conserve animals could place rare and threatened species like nightjars and harbour porpoise at risk.
Boris Johnson: 'It is not too late to save Brexit'
Environmental groups have previously expressed concern about accountability following Brexit, but they were somewhat placated when the government outlined its plans for a "green watchdog" to ensure laws and protections are followed.
However, if the UK leaves the EU without a deal and there is no transition period, this new body will not be ready in time to hold the UK government and public authorities to account.
Craig Bennett, chief executive of Friends of the Earth agreed a no deal outcome would be "catastrophic for the environment".
"As the economy suffers, the same politicians that argued for Brexit would then also start arguing for further deregulation to 'get the economy moving' and any pretence of Brexit Britain as a green and pleasant land would quickly disappear in a puff of toxic smoke.
"The withdrawal bill failed to cut and paste some of the most important aspects of European environmental legislation, the Department for Environment, Food and Rural Affairs (Defra) is nowhere near ready to leave without a deal, and we don't have even the most basic enforcement mechanism in place.
"The government hasn't so much dropped the ball on this one, as tossed it over the fence into a gully".
The Independent has contacted Defra for comment.
Join our new commenting forum
Join thought-provoking conversations, follow other Independent readers and see their replies