Hundreds of thousands face evacuation as Cyclone Mocha intensifies into 'very severe' storm
Bangladesh expected to evacuate nearly 500,000 on Saturday with 576 cyclone shelters ready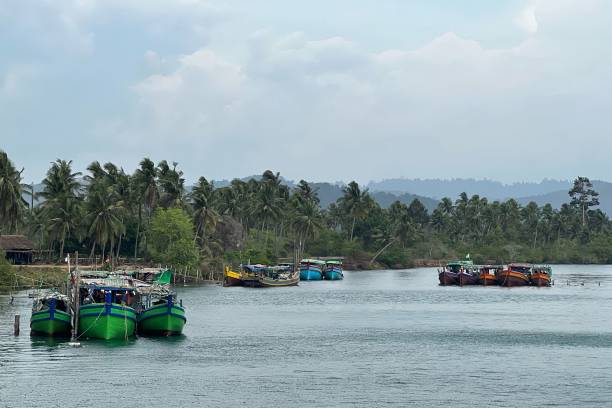 Authorities in Bangladesh and Myanmar are bracing to evacuate thousands of people as tropical cyclone Mocha strengthens over the Bay of Bengal to hit the coastal areas of the countries.
A World Meteorological Organization (WMO) spokesperson said on Friday that Mocha had intensified very quickly and warned of "big humanitarian impacts" when it makes landfall this weekend. WMO spokesperson Clare Nullis told a Geneva-based briefing that the cyclone was likely to inundate low-lying areas of north Myanmar as well as parts of Bangladesh and warned of possible landslides.
The storm, first to form in the Bay this year, is expected to roar in on Sunday with a wind speed of up to 160km/h, gusting to 175km/h between Cox's Bazar in Bangladesh and Kyaukpyu in Myanmar, India's Meteorological Department (IMD) said.
Join our commenting forum
Join thought-provoking conversations, follow other Independent readers and see their replies