Trump's decision to ignore climate change's security threat endangers everyone around the world
Analysis: Global warming is already a security threat to the US, and dropping it from the new National Security Strategy is part of a worrying trend that puts the world at risk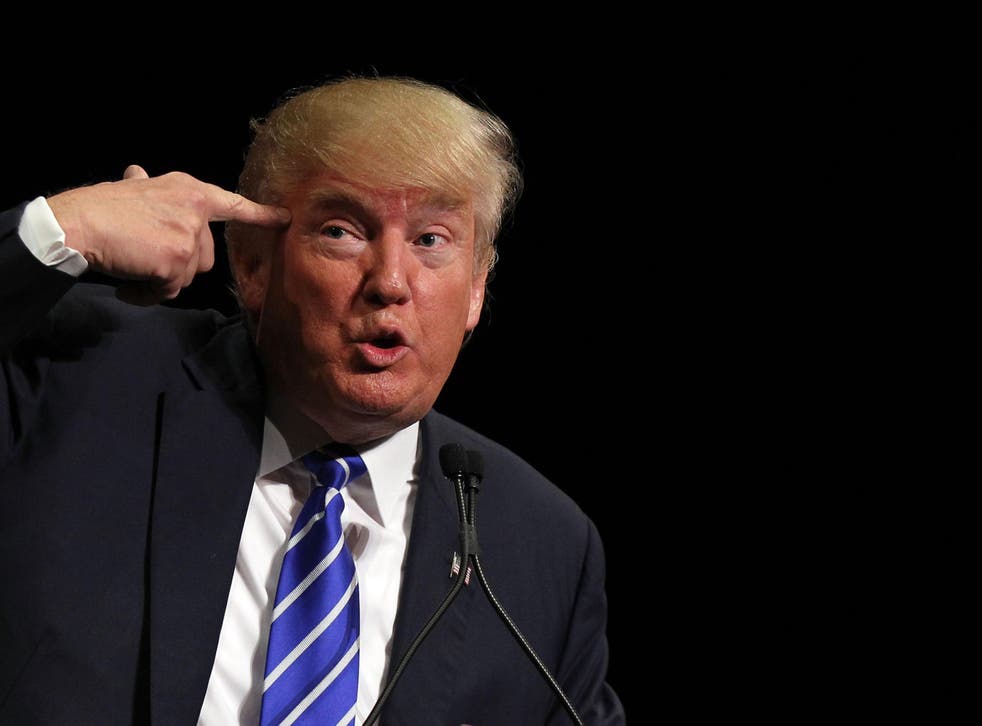 The Trump administration's decision to remove emphasis on climate change from the new National Security Strategy represents its latest move away from international action on climate change.
In his speech Donald Trump said he had pulled the US out of "job-killing deals" like the "very expensive and unfair Paris climate accord".
Mr Trump's predecessor, Barack Obama, made the momentous decision to prioritise climate change as part of his security strategy back in 2015. In that document, climate change was described as "an urgent and growing threat to our national security".
The security threats posed by climate change are many and varied, including everything from global conflicts over resources to the flow of refugees.
Perhaps the best example of a climate-related threat to US security comes from Hurricane Harvey.
10 photographs to show to anyone who doesn't believe in climate change

Show all 10
Last week, two studies confirmed what scientists had long suspected: the effects of Hurricane Harvey were made considerable worse by global warming. Moreover, the likelihood of an event of that magnitude happening in the first place was increased by climate change.
Scientists are increasingly able to attribute characteristics of natural disasters to global warming, and the signs suggest climate change is making such events worse.
But aside from the devastating effects Hurricane Harvey had on the US, climate change is first and foremost a global issue. As with Mr Trump's absence from this year's climate talks in Bonn and then Paris, this latest development highlights his unwillingness to engage with multinational efforts to tackle it.
The Trump administration portrays such efforts as "bad deals" for the US that attempt to diminish the US economy and take jobs away from Americans.
This was exemplified by Mr Trump's dismissal of the Paris climate accord, which he announced his nation's withdrawal from earlier this year, and which he described as "simply the latest example of Washington entering into an agreement that disadvantages the US, to the exclusive benefit of other countries."
As one of the world's biggest emitters of greenhouse gases, and a global power with the ability to set the agenda when it comes to action on climate change, the current absence of the US is being felt keenly by other nations.
With the US government withdrawing funds to deal with climate change, such as the $2bn pledge to the Green Climate Fund, other nations will have to try and step in.
Climate change has no respect for national borders, which is why it is vital the whole world comes together to tackle it.
"Despite Donald Trump's delusions of being master of the universe, dropping climate change from the list of global threats won't make it any less of a global threat," said Greenpeace US spokesperson Travis Nichols.
"In fact, if the fossil fuel cronies in the Trump administration insist on hiding from the very real threat of climate change, they will only make all of the other listed threats – from border security to economic insecurity – that much worse."
Join our new commenting forum
Join thought-provoking conversations, follow other Independent readers and see their replies