Government slammed over subsidy cuts that forced two solar energy companies out of business
Both casualties blamed the recent government cuts, which have ended all support for new large-scale solar farms
Tom Bawden
Environment Editor
Thursday 08 October 2015 20:16 Comments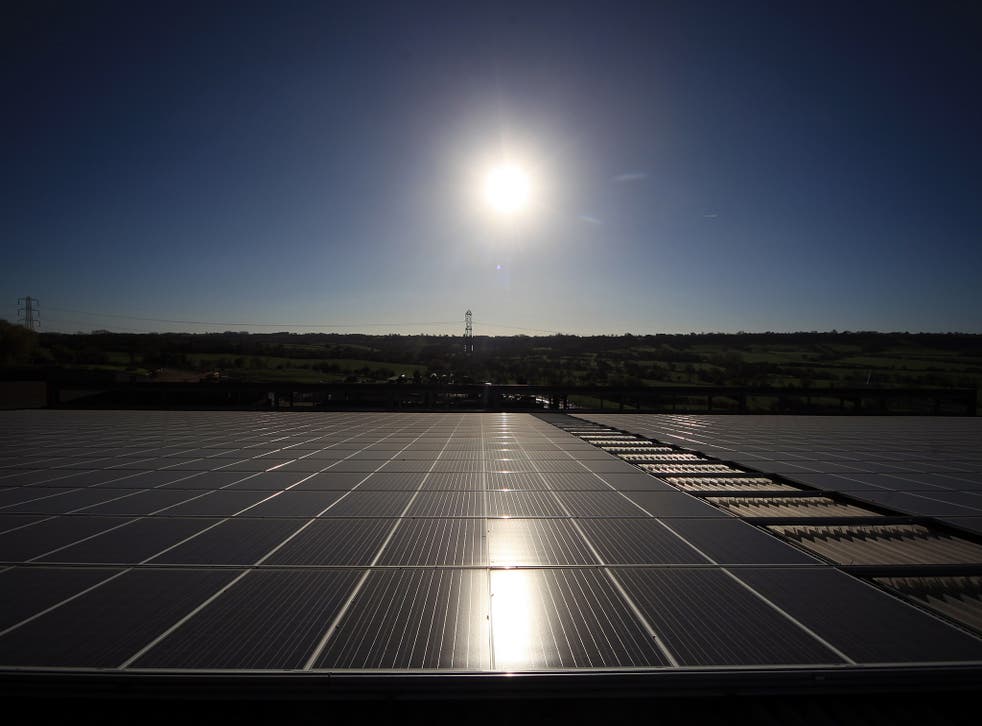 The Government has been accused of taking a "wrecking ball" to Britain's renewable energy industry after two solar power companies were forced out of business following dramatic cuts in subsidies.
More than 1,000 jobs could be lost after Leicester-based Mark Group, one of the UK's biggest solar panel installers, and Climate Energy, a solar company with its HQ in Witham, Essex, have separately gone into administration in the past 24 hours.
Both casualties blamed the recent government cuts, which have ended all support for new large-scale solar farms and slashed subsidies for smaller installations put up by households, schools and communities by 87 per cent – the latter move preventing nearly one million projects from going ahead over the next five years, according to government estimates.
"We are extremely disappointed that the draconian policy proposals … will essentially eliminate the solar PV market in the UK and have made our plan unviable," said a spokesman for Mark Group's former owner, the US solar firm SunEdison. A spokesman for FTI Consulting, which has been appointed administrators for Climate Energy, added: "The withdrawal of public subsidies is a contributory factor to the failure of the business."
Some 939 jobs have already been lost after Mark Group went into administration and a further 200 are at risk unless a buyer can be found. Meanwhile, 30 of Climate Energy's 128 staff have been made redundant, with the rest in limbo as a buyer is sought.
Friends of the Earth energy campaigner Alasdair Cameron said: "Government policy threatens over 20,000 UK solar jobs – with many more at risk in other green sectors."
The job losses come just a day after research showed that onshore wind is now the cheapest source of electricity. By ending subsidies for onshore wind and giving the final say on a project going ahead to local residents, the Government has made it difficult to build new onshore wind farms, curtailing Britain's best hope of meeting its ambitious environmental targets at a reasonable cost, campaigners say.
"For all his rhetoric about building, it's not scaffolding George Osborne is bringing to Britain's clean energy but a wrecking ball," said Dr Doug Parr of Greenpeace UK.
A Department for Energy and Climate Change spokesman said: "All job losses are regrettable and we sympathise with those affected. But commercial decisions are a matter for the company concerned."
Register for free to continue reading
Registration is a free and easy way to support our truly independent journalism
By registering, you will also enjoy limited access to Premium articles, exclusive newsletters, commenting, and virtual events with our leading journalists
Already have an account? sign in
Join our new commenting forum
Join thought-provoking conversations, follow other Independent readers and see their replies