Government 'running out of time' to deliver green Brexit, warns environmental coalition
'No one voted for dirty beaches or the disappearance of much-loved wildlife from our gardens and wild places'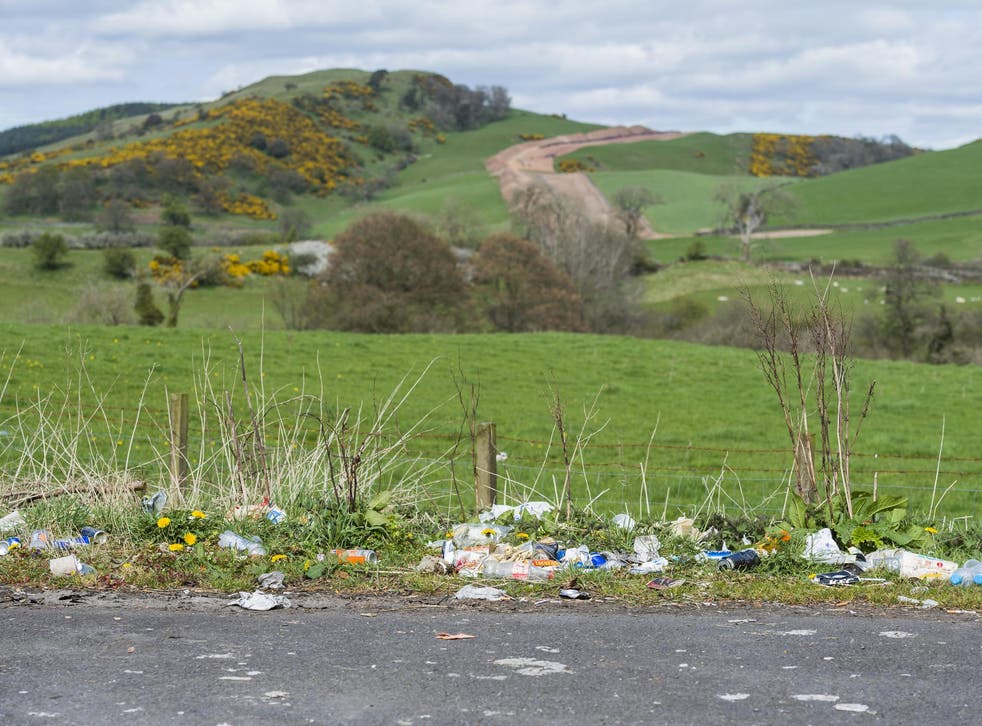 The government is running out of time to deliver its long-standing promise of a "green Brexit", a coalition of environmental groups has warned.
Ministers have pledged to provide superior environmental protections after the UK leaves the European Union (EU).
However, Greener UK, a group of 12 major organisations that includes WWF, Friends of the Earth and Greenpeace, have expressed concerns that a failure to carry over key EU environmental legislation in the Brexit withdrawal bill could hinder efforts to preserve nature.
They have also questioned the absence of a "world-leading" environment watchdog promised by Michael Gove that would "give the environment a voice and hold the powerful to account".
The groups making up Greener UK describe themselves as "united in the belief that leaving the EU is a pivotal moment to restore and enhance the UK's environment".
"Over the past 40 years we have seen quite steady progress on environmental agendas," said Tony Juniper, executive director for advocacy and campaigns at WWF.
"There have been ups and downs – but on air pollution, water pollution, toxic chemicals, nature conservation and climate change we have across the European region been making steady progress towards better standards – and that has in large part been driven by agreements reached in the EU."
Currently, around 80 per cent of UK environmental policy has its origins in EU law, and leading ministers have insisted these principles will not only be stuck to following Brexit, they will be strengthened.
However, despite this insistence, the government has not carried over all environmental legislation in the EU withdrawal bill.
"If we are really going to maintain EU environmental protections as we Brexit, all of the current protections have to be in place at least at the equivalent standard – hopefully better – by March 2019," said Craig Bennett, chief executive of Friends of the Earth.
The biggest issues facing UK on leaving EU

Show all 8
Greener UK members also expressed concern that Mr Gove's pledge to introduce an independent body to ensure environmental laws are being upheld has made no progress.
They noted three ministers from other departments had been reluctant to support an oversight body fully independent of government in a recent Efra Committee report.
"The clock is ticking and days to a green Brexit are numbered," said Karla Hill, director of programmes at Greener UK member ClientEarth.
"Without a new green watchdog body to hold governments to account on their environmental promises and replace the role of the European Commission in oversight of laws enforcing nature protection and clean air, the UK will fall behind. The UK needs a strong and fully independent body to fill its place."
In a new call to action Greener UK stated that even under current measures, nature in the UK is struggling.
Recent legal action by ClientEarth has served as a reminder that the UK's air pollution levels are still dangerously high, while farming practices have led to severe declines in insect and bird populations.
As it stands, Mr Juniper said, "we have heard two versions of the post-Brexit world from ministers".
Michael Gove says he is exploring whether plastic straws can be banned
One of these versions is the green Brexit promised by Mr Gove, while the other is a future of "low standards, getting rid of red tape including loss of the hard-won environmental standards we have all been working for".
In response, the coalition has called for "bold and ambitious" action to care for the environment and ensure its recovery from past damage.
Specifically, it has called for legislation that builds on the full body of existing environmental law to make the government's 25-year environment plan a reality
"The government knows that no one voted for dirty beaches or the disappearance of much-loved wildlife from our gardens and wild places," said Amy Mount, head of the Greener UK coalition.
"With only one year to go until exit day, there are gaping holes to fill. We need new laws to make the statute book fit for the environmental challenges we face. And we need powerful, independent, well-resourced institutions to hold the authorities to account.
A Department for Environment, Food and Rural Affairs spokesperson said: "We have a unique opportunity to strengthen our environmental standards as we leave the EU and deliver a Green Brexit.
"That's why we are committed to consulting on an independent, statutory body to hold the government to account and introducing a new policy statement on environmental principles. We have also outlined our approach to the natural world through our 25-year environment plan
"By definition a statutory body will require legislation. We are exploring with devolved administrations whether they wish to take a similar approach."

Join our new commenting forum
Join thought-provoking conversations, follow other Independent readers and see their replies