Majority of economists say benefits of reaching net zero by 2050 outweigh costs, survey finds
Two-thirds of economists believe ambitious climate action is 'cost-benefit justified', according to a survey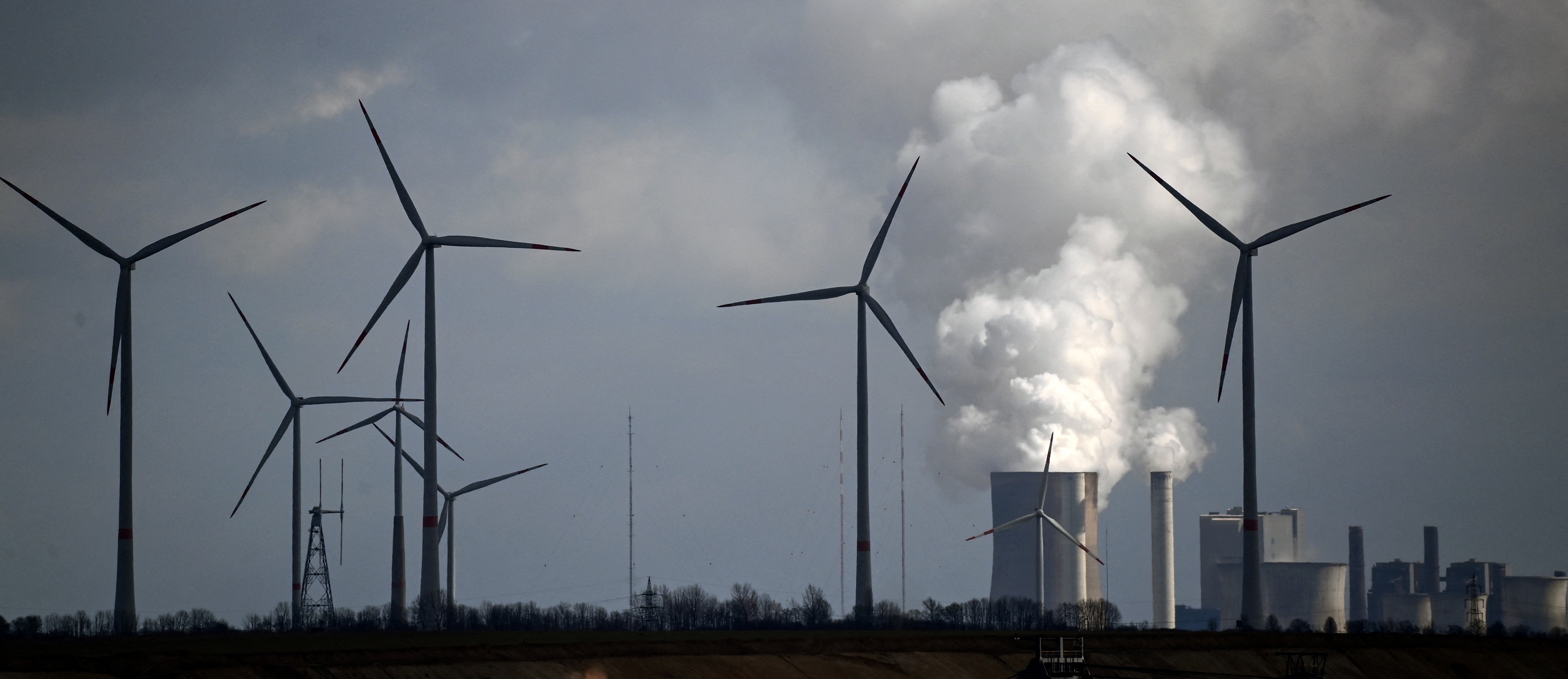 Leer en Español
The majority of economists say that the benefits of reaching net-zero emissions by 2050 would outweigh the costs, a new survey suggests.
Two-thirds of economists who answered the survey said that it was "likely" or "extremely likely" that the expected benefits of government targets for reaching net-zero emissions by 2050 would outweigh the expected costs.
By comparison, 12 per cent said that it was "unlikely" or "extremely unlikely" that the benefits would outweigh the costs, 18 per cent said it was "still not clear" and 4 per cent said they had "no opinion".
In addition, 74 per cent of economists surveyed said they strongly agreed that "immediate and drastic action is necessary" to tackle the climate crisis.
The findings suggest the majority of economists agree that the costs associated with unabated climate change would exceed those of ambitious climate action, said Derek Sylvan, strategy director the Institute for Policy Integrity at New York University School of Law, which conducted the survey.
Read more:
"There is a clear consensus among these experts that the status quo seems far more costly than a major energy transition," he said.
"Economists overwhelmingly support rapid emissions reductions, and they are optimistic about key technology costs continuing to drop."
The researchers asked all PhD-holding economists that had published at least one climate-related research article in a top-ranking journal if they would take part in the survey. Out of the 2,169 invited to take part, 738 economists completed the survey.
Several major economies, including the UK, the EU and Japan, have set a target for reaching net-zero emissions by 2050. President Joe Biden has pledged to do the same for the US, which is the world's second-largest greenhouse gas emitter.
A previous assessment by the Climate Change Committee (CCC), the UK's independent advisers on emissions, found that the overall cost of achieving Britain's net-zero goal would be less than 1 per cent of annual GDP over the next 30 years.
China, the world's largest emitter, has also announced a promise to reach "carbon neutrality"  – but at a slightly later date of 2060.
A landmark report from the Intergovernmental Panel on Climate Change (IPCC), the leading authority on climate science, found global CO2 emissions will need to fall to "net zero" by 2050 if the world is to limit global warming to 1.5C, which is the aspirational target of the Paris Agreement.
According to the IPCC, net-zero emissions by 2050 "means that any remaining emissions would need to be balanced by removing CO2 from the air".
Commenting on the results of the survey, Prof Frances Moore, an environmental economist at the University of California Davis, said: "It is clear that a large majority of economists recognise that damages from climate change will be large, and risk being very large.
"Mounting evidence from climate change economics and science points to the large risks of continued greenhouse gas emissions. This survey demonstrates that the economic case for ambitious emissions reductions, sufficient to meet the goals of the Paris Agreement, has been made."
Join our commenting forum
Join thought-provoking conversations, follow other Independent readers and see their replies