Pope calls for action on 'emergency' of plastics littering oceans
Pontiff encourages followers to preserve 'great waters and all they contain'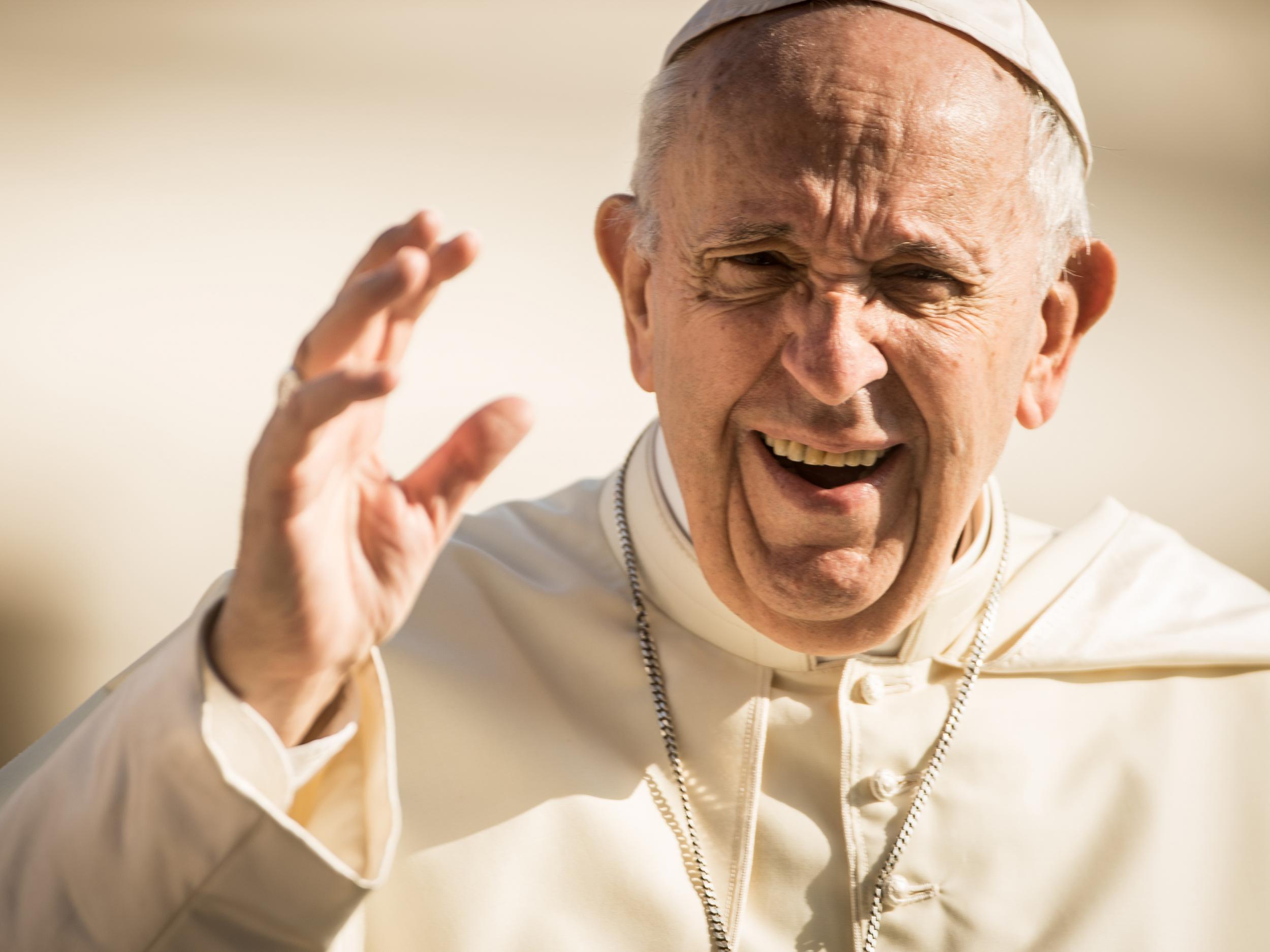 In a message focusing on the "precious element" of water, Pope Francis has called for urgent action to combat the "emergency" of plastics littering seas and oceans.
He lamented the lack of effective regulation to protect the world's waters while also drawing attention to the perilous ocean crossings made by migrants around the world.
To mark the World Day of Prayer for the Care of Creation, Francis issued a statement intended to galvanise the global community into saving the "impressive and marvellous," God-given gift of the "great waters and all they contain."
"Sadly, all too often many efforts fail due to the lack of effective regulation and means of control, particularly with regard to the protection of marine areas beyond national confines," the pope wrote.
"We cannot allow our seas and oceans to be littered by endless fields of floating plastic," Francis said.
"Here, too, our active commitment is needed to confront this emergency."
Francis recommended a two-pronged approach, saying: "We need to pray as if everything depended on God's providence and work as if everything depended on us."
Pope Francis visits Ireland – in pictures
Show all 55
He also denounced as "unacceptable" the privatisation of water resources at the expense of the "human right to have access to this good."
With countries from Italy to Australia promoting policies to thwart migrants from arriving by sea, Francis prayed that "waters may not be a sign of separation of peoples, but of encounter for the human community."
"Let us pray that those who risk their lives at sea in search of a better future may be kept safe," Francis added.
Malta and Italy have recently cracked down on charity-run boats that aim to rescue migrants from smugglers' unseaworthy boats.
Other EU nations, such as Hungary and Poland, have refused to share the burden of caring for some of the hundreds of thousands of asylum seekers who reached the continent's southern shores in recent years.
Francis did not single out any countries. Instead, he directed part of his message to all politicians having to tackle migration and climate change, appealing for them to apply "generous and farsighted responsibility."
The emphasis on preserving the marine environment is the latest act by the current pope to establish his environmental credentials.
Pope says psychiatric help may be needed if young child exhibits 'turmoil'
At last year's climate talks in Bonn, Francis rebuked those who denied the science behind climate change, and urged negotiators not to fall prey to such "perverse attitudes".
He also described climate change as "one of the most worrisome phenomena that humanity is facing".
In a previous message to mark the World Day of Prayer for the Care of Creation he has also emphasised the role that a changing climate and environmental disasters are having on the world's most vulnerable people.
"God gave us a bountiful garden, but we have turned it into a polluted wasteland of debris, desolation and filth," he said.
Additional reporting by AP
Join our commenting forum
Join thought-provoking conversations, follow other Independent readers and see their replies