Typhoon Saola heads toward China and Hong Kong after battering Taiwan with heavy rains
Typhoon expected to sweep coast of China's southern province Guangdong before closing in on Hong Kong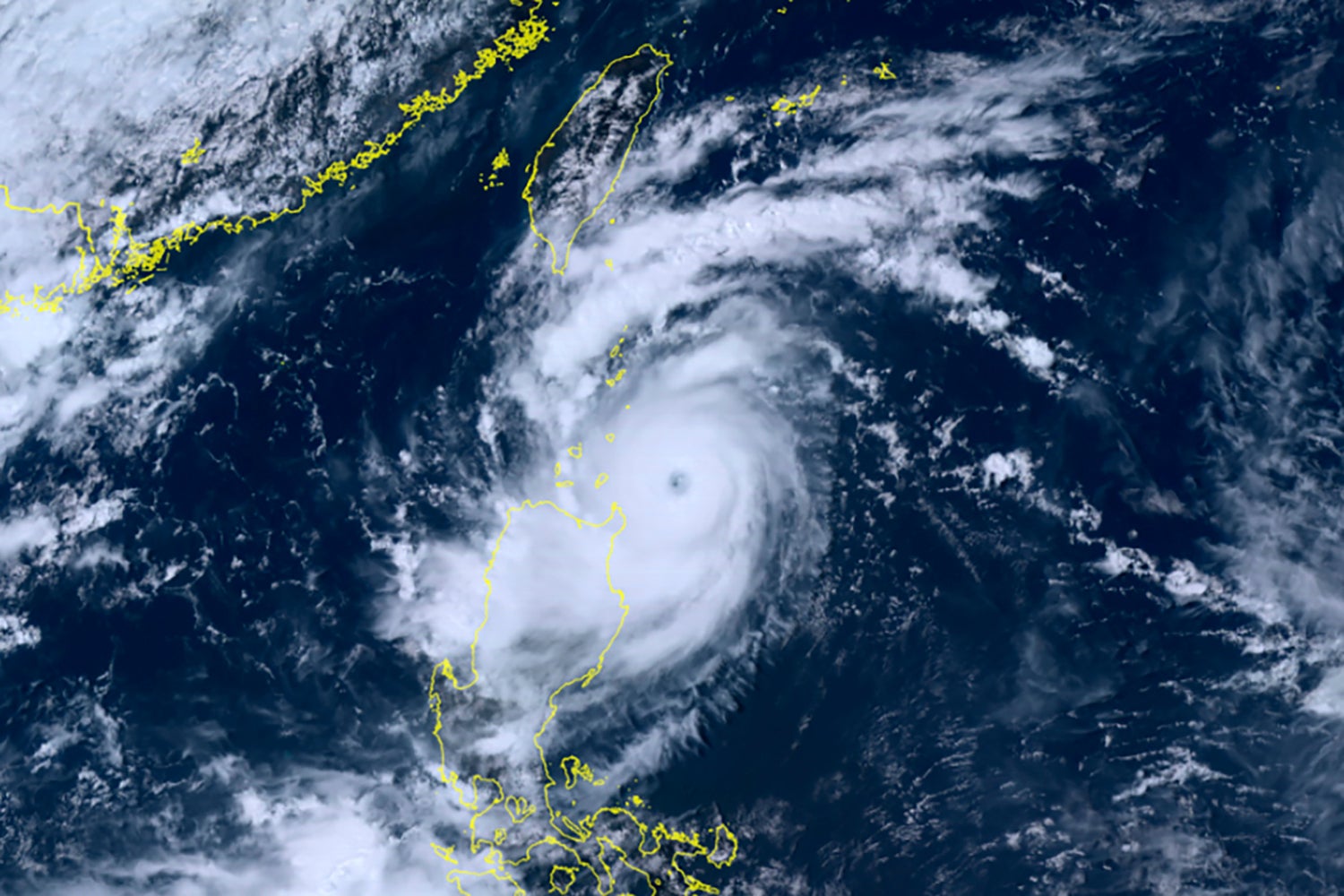 Typhoon Saola is advancing toward Hong Kong and China's southern coastline after lashing Taiwan with heavy rains and strong winds as it intensifies over the night.
The storm, now officially upgraded to the status of a strong typhoon, is expected to sweep the coast of China's southern province of Guangdong this week before closing in on Hong Kong on Friday and Saturday.
China's National Meteorological Center anticipates a weakening trend as the storm approaches land, but experts said it's too soon to anticipate.
"There are still quite a lot of variables over the track and intensity going forward, because it will be affected by a northeast monsoon," weather official Kong Yu-chau told public broadcaster RTHK.
Saola brushed the southern tip of Taiwan on Wednesday, bringing heavy rain and winds that disrupted some travel and prompted the island to issue land and sea warnings.
While the typhoon did not make a direct landfall on the island, the storm has triggered heavy rain in the mountainous and less densely populated regions of Pingtung County in the far south.
As a precaution, classes and work have been suspended in some townships in these areas, as well as along Taiwan's east coast.
Early Wednesday reports indicated the typhoon is growing in strength, prompting concerns for areas in its trajectory.
China has already ordered fishing boats to return to ports along its southeastern coast as gale force winds and gusts whip across the South China Sea.
While Hong Kong, which ranks typhoons on a scale ranging from 1 at its lowest to 10 at the strongest, issued its lowest typhoon signal on Wednesday.
Currently, the typhoon is moving northwest with sustained winds clocking in at 191km/h, accompanied by gusts reaching up to 234km/h, according to Taiwan's Central Weather Bureau.
Earlier, the typhoon ravaged the Philippines, prompting evacuations of nearly 25,000 people to safer locations.
Though the Philippines did not report any casualties, the typhoon's presence resulted in torrential rains and fierce winds that intensified seasonal monsoon showers across the northern regions of the country.
At least 14 domestic flights were cancelled and some schools were closed, with classes suspended on the first day of the school year in the southeast Asian nation. The rough sea conditions also led to the suspension of inter-island ferry services, while more than 100 houses endured damage.
Join our commenting forum
Join thought-provoking conversations, follow other Independent readers and see their replies