UK Climate Change Minister says Donald Trump poses 'very big challenge' to the world
Britain will use its 'hard-earned' influence on the US to persuade Donald Trump climate change is real, says Nick Hurd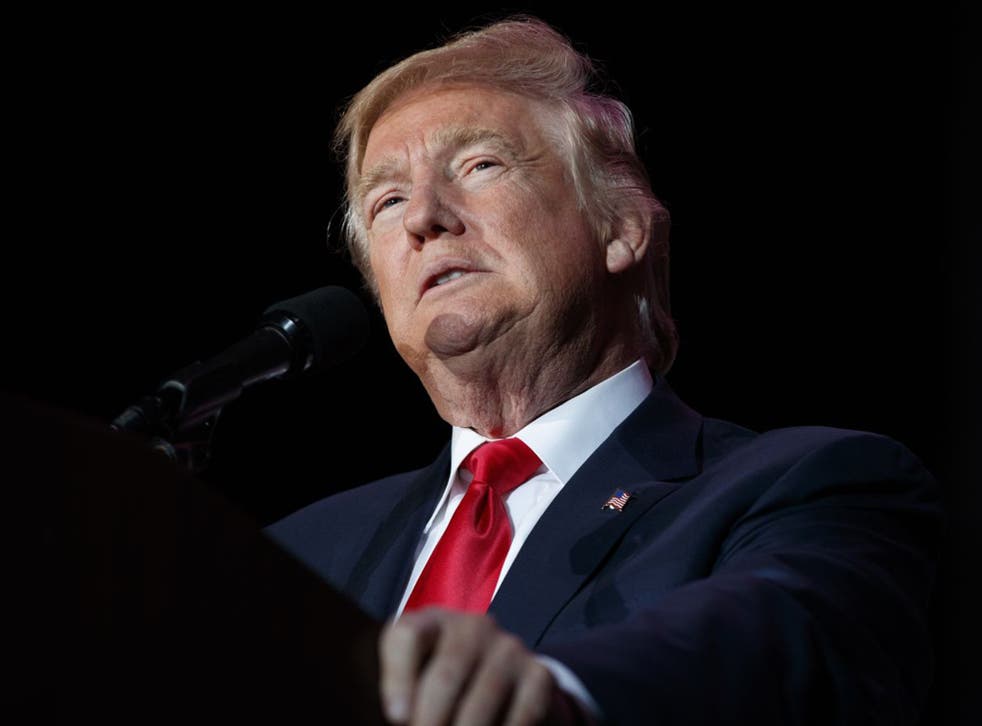 Britain's climate change minister has warned the election of Donald Trump as US president is a "very big challenge" to the world's efforts to prevent global temperatures spiralling out of control.
Speaking to the Business, Energy and Industrial Strategy Committee – which deals with global warming following the abolition of the Department for Energy and Climate Change by Theresa May – Nick Hurd said the UK would seek to use some of its "hard-earned" influence with the US to persuade Mr Trump not to ditch its international commitments to reduce fossil fuel emissions.
But he suggested he was awaiting the controversial Republican's accession to power with some trepidation.
Mr Trump has described climate change as a hoax perpetrated by China and, since his election, has appointed a number of climate science deniers to powerful positions in his administration.
The US election result came as last year's main conference on climate change was being held in Morocco, designed to make sure the promises made in the Paris Agreement were put into practise.
"On day two Donald Trump was elected as the next president of the United States and, given what he has said on the campaign trail, that clearly was a very big challenge to that conference," Mr Hurd said.
"And I think the response to that was quite telling, not least in the Marrakech proclamation that was I think was a very clear statement of solidarity in the international community behind the Paris Agreement and a desire to press on."
This had been, he said, "very positive and very important at that time".
"I don't know what actual action Donald Trump is going to take, no-one here knows. We can speculate but we don't know. There's obviously some risk," said Mr Hurd, a minister in the Department for Business, Energy and Industrial Strategy.
Asked what was the UK Government's "contingency plan" if the US pulls out of international climate agreements, he said its primary commitment was to ensure the UK delivered on its own promises "at the lowest possible cost".
But he added: "We will continue to use our influence, which I think is real because it's been hard earned over quite a long time now, to do what we can to influence others to do their part, and that includes … the US administration.
"Once we see what the reality is of the plans of the Trump administration, then the international community will have to respond. We will be part of that response."
But he added: "It's not appropriate for us to talk about contingency plans."
Archie Young, an official who leads international climate negotiations who was also giving evidence to the committee, said the UK and US and a "long history" of working together despite sometimes disagreeing.
"We will be obviously hoping we can continue to co-operate and making sure we speak the truth and we explain our point of view and also work with the various parts of US society so we can continue this movement," he said.
10 photographs to show to anyone who doesn't believe in climate change

Show all 10
Perhaps unusually, Mr Hurd, a minister in the Conservative Government, found himself praising a Democratic US President, Barack Obama, and the leaders of Communist China for helping to bring about a "step-change" in action on climate change.
"This is not something that's going to move at a very rapid pace, but what changed, and I pay full tribute to the Obama administration and full tribute to the Chinese … was their change of gear that was instrumental in that speed of ratification," he said.
"We have seen a step-change in terms of momentum."
But he added: "The Trump election is a challenge to that, there's no getting away from that."
Mr Hurd said the UK was playing a leadership role in the world on climate change, but this would only continue if it fulfilled its commitments.
One of the benefits of this, he said, would be the UK could take advantages of business opportunities resulting from the shift to a low-carbon economy.
"There's a very big economic opportunity here which we need to capitalise on," he said.
For anyone concerned about the absence of climate change from the name of the Department for Business, Energy and Industrial Strategy, Mr Hurd offered some reassurance.
"It is a very important part of what the department has done, even though it's not 'on the tin'," he said.
Join our new commenting forum
Join thought-provoking conversations, follow other Independent readers and see their replies