As it happened
ended
1635449016
Saudi Green Initiative Forum: as it happened in Riyadh
Over 300 delegates have convened in Riyadh for the inaugural Saudi Green Initiative Forum
Thursday 28 October 2021 20:23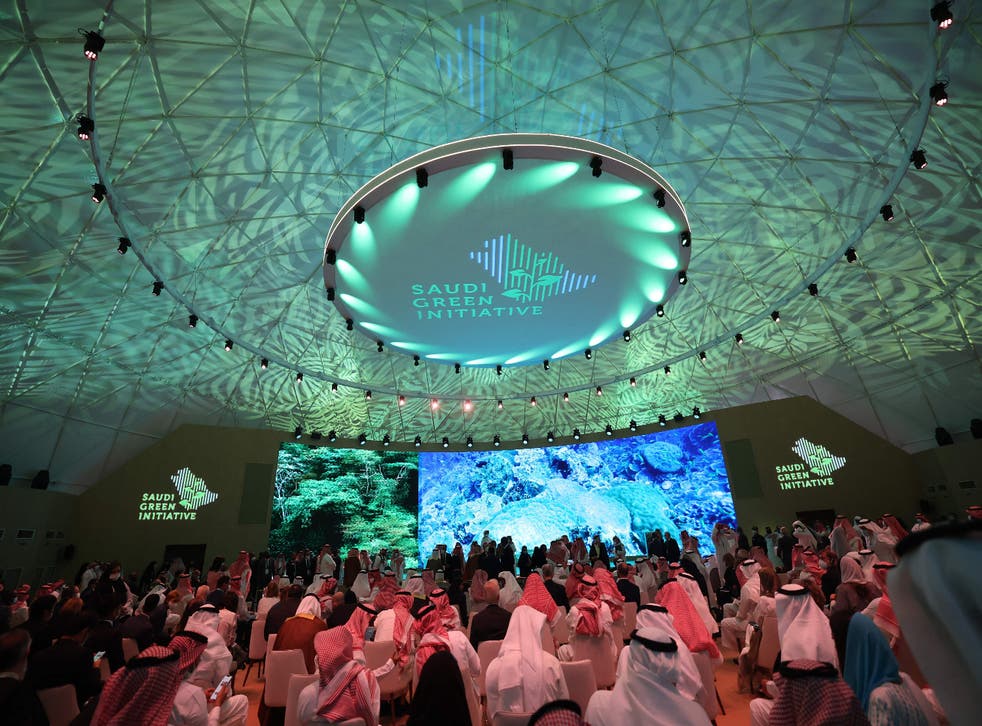 Saudi Arabia is hosting the inaugural Saudi Green Initiative (SGI) Forum in the capital Riyadh on 23 October, and the Youth Green Summit on 24 October.
Day one of the event showcases the climate pledges Saudi Arabia has made as part of SGI, a whole of government initiative designed to create lasting changes that will protect the environment and improve the lives of future generations.
Crown Prince Mohammed bin Salman launched the Forum by doubling the country's targets for reducing carbon emissions, and delegates heard from ministers and climate leaders from around the world.
On day two, delegates are hearing from younger voices at the ancillary event, Youth Green Summit, which explores how young people around the world can engage in climate action.
The Independent is reporting live from Riyadh – follow our live blog for the latest and read breakout stories and highlights here.