Sustainable travel
Climate claims myth-busted: Are any airlines really 'green'?
As the world prepares to return to the skies, Holly Tuppen re-examines the aviation industry's colossal carbon footprint – and who's doing what about it
Tuesday 23 March 2021 09:27 Comments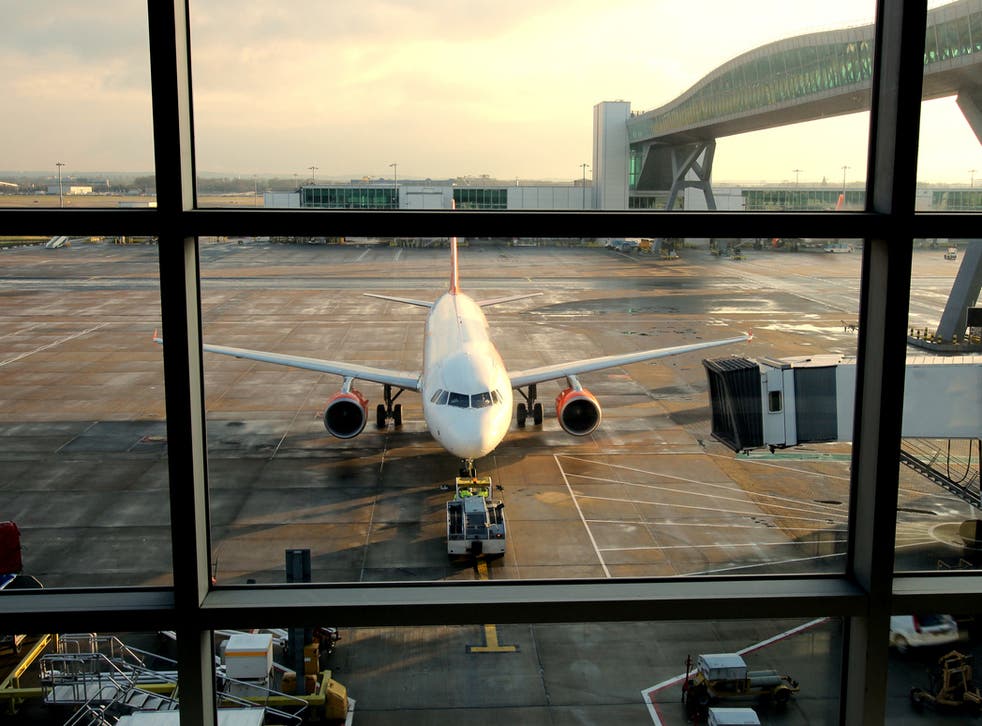 Before the pandemic hit, back when you could whizz over to the Med for thirty quid, thousands of climate-conscious travellers took a no-fly pledge. Spurred on by evidence that the climate emergency is a terrifying reality, from wildfires in California to drought in Australia, the movement soon swept into the consciousness of a panicked aviation industry. As Ed Bastian, CEO of Delta Air Lines, pointed out at an investor day in 2019: "Environmental stewardship is the existential threat to our future ability to grow."
This defensive stance hits the nail on the head when it comes to aviation's climate conundrum. Accounting for 2.4 per cent of global CO2 emissions (9 per cent in the UK), even if airlines attempt to make flying less carbon-intensive, the industry's growth outweighs its progress. In the five years before 2020, carbon emissions from aviation shot up 32 per cent, and yet still only 5 per cent of the world's population flies.
Rather than offering a solution, the grounding of planes during Covid-19 has demonstrated the extent of the problem. To meet the Paris Agreement's 1.5C warming limit, we need to cut emissions in line with 2020's reduction every year. Meanwhile, having tracked previous events that disrupted air travel, such as Sars and 9/11, experts expect aviation to be back to pre-pandemic levels within two years.
So, is there such a thing as sustainable flying? The short answer is no. Other industries are busy transferring to renewable energy, but flying remains dependent on kerosene. While this remains the case, and the number of flights continues to rise, aviation will be responsible for an increasingly large chunk of the world's carbon emissions.
It's in this context that we need to scrutinise any claims from airlines that they're "green". But some carriers are still doing better than others.
Read more:
Newer means cleaner
A common sustainability claim is that using newer and more fuel-efficient aircraft lowers emissions. According to Airbus, CO2 emissions from aircraft built today are 80 per cent lower than those in the 1970s, and Boeing claims that its 787 Dreamliner uses 20 per cent less fuel per passenger than the older planes it replaces. Consequently, some airlines are replacing older with newer fleets, including JetBlue, Jetstar and Qantas.
A recent OAG project breaks down data for various routes worldwide to establish the amount of fuel used per available seat kilometre (ASK). According to the results, airlines that use a higher number of newer aircraft, such as the Dreamliner, in their fleets tend to emit less carbon per ASK. By mapping the fuel use of 13 carriers on transatlantic routes, OAG found that the most efficient airline, Aer Lingus, has almost half the carbon footprint of the least efficient, Air France.
The picture becomes murkier for shorter European routes where the highest fuel use (by Iberia) is three times higher than the lowest (Jet2.com). Both airlines use a similar mix of aircraft in their fleets. The OAG predicts that on shorter routes, "The choice of airports may account for some of this difference. Flights which stack over major cities and [those] requiring lengthy approach and departure routings are likely to use more fuel than flights using out-of-the-way airports."
Treat climate change as 'global security threat', David Attenborough urges
Marginal efficiency gains, like taxiing using a single engine (Austrian Airlines), reducing landing-light use (Aer Lingus), and route optimisation (KLM), seem to have a more significant impact on shorthaul trips. Of course, airlines are incentivised to be as efficient as possible, so such measures are a given.
Despite its claims to be "the greenest airline in Europe", and flying efficient Boeing 737s, Ryanair has the fourth-greatest fuel use per 1,000 ASK in the OAG list. The Advertising Standards Agency rebuked its 2019 "lowest emission" ad claims in 2020 due to lack of evidence. Low-cost airlines often refer to the fact that a higher load factor – how full a plane is – contributes to lower emissions per person, which can be true.
Race for renewables
Until we have an alternative to fossil fuels, flying will remain the most carbon-intensive thing we can do as individuals. As Harold Goodwin of the Responsible Tourism Partnership points out: "The problem is not flying; it is the dirty fuel planes burn."
Several renewable approaches are being tried and tested: hydrogen fuel, hybrid electric, fully electric, and sustainable aviation fuels (SAF). SAF are biofuels and have the advantage of working in existing aircraft, but often come with a biodiversity cost due to the scale of produce needed to create them. Some airlines, such as KLM, have reduced single-flight emissions by up to 75 per cent using SAF, but this is rarely scalable. Justin Francis, founder of Responsible Travel, comments: "Sustainable aviation fuels have got potential as an interim measure because they can be used on existing planes, but no one sees them as the endgame."
Climate change: In the balance

Show all 5
More promising are developments in hybrid electric planes and hydrogen fuel. In September 2020, Airbus announced plans to build three hydrogen aircraft, each seating up to 200 passengers, by 2035. In the same month, sustainable aviation start-up ZeroAvia flew the world's first hydrogen-fuel-cell-powered flight for a commercial-size aircraft. In late 2020, British Airways announced a partnership with ZeroAvia to explore its transition to zero-emission flights. Electric Aviation's hybrid-electric aircraft is expected to be up and running in 2028, and easyJet has committed to electric flights on some routes by 2027. Continued challenges include finding green hydrogen that isn't reliant on natural gas (a fossil fuel), storing hydrogen, and the weight of batteries.
Government pressure and taxation
Overcoming these obstacles requires considerable investment, which could be raised much quicker via tax, legislation and collaboration. In the UK, aviation fuel is exempt from tax and VAT, meaning that each household subsidises the air-travel industry by over £240 per year, regardless of individual flying habits. Air passenger duty does raise some funds via tax but only a tiny proportion, and it's not ring-fenced for environmental research. Responsible Travel has been campaigning for a green flying duty for several years. Justin Francis says: "The biggest problem for an industry in crisis is finding the funding to rapidly accelerate R&D in renewable aviation."
In the UK, international aviation isn't included in the UK's legally binding carbon emissions target. Meanwhile, in France, airline bailouts now come with environmental conditions. The French government has told Air France to halve emissions by 2030 and halve domestic flight emissions by 2024. Both France and the Netherlands are talking about improving rail services to eliminate shorthaul and domestic flights.
Consumer choice
If you haven't given up yet, there are still ways to make greener choices. The first is to fly less or take a no-fly pledge. If you fly, go for longer, take one direct flight, fly economy, choose a newer aircraft, avoid domestic flights, and fly during the day to reduce the effects of contrails. Most flight-based online travel agents, like Skyscanner, now let you search for greener flights (although it's hard to verify what data they use). Consumers can help put pressure on airlines to guide consumers to make educated choices, by joining the likes of Responsible Travel, the Aviation Environment Federation, and We Are Possible to campaign for a fairer, greener flying future.
Register for free to continue reading
Registration is a free and easy way to support our truly independent journalism
By registering, you will also enjoy limited access to Premium articles, exclusive newsletters, commenting, and virtual events with our leading journalists
Already have an account? sign in
Join our new commenting forum
Join thought-provoking conversations, follow other Independent readers and see their replies