Six secrets airlines do not share with passengers
The airline is 'not contractually obliged' to take you anywhere at all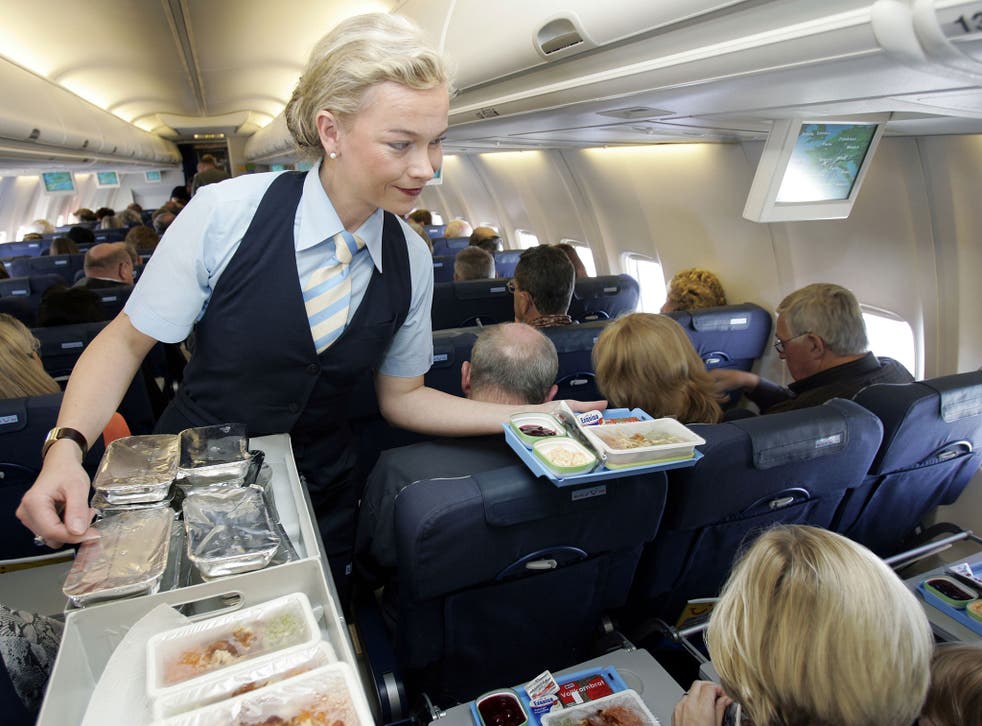 Not many people focus on the small print of a flight ticket when their plane is hurtling down the runway towards take-off.
Instead fliers generally trust an airline to stay true to the words printed on the ticket they have booked, paid for and been issued with.
In fact, there is no such legal contractual agreement - a consumer blindspot which works significantly in the airlines' favour, according to a travel writer.
"You have virtually no rights," said Joe Brancatelli, founder of a business travel site. "If the airlines can screw you, they will."
Here are six facts which most airlines would not wish to comfort passengers with while waiting for their plane.
1. You signed a contract with the airline, whether you know it or not
"When you buy a ticket, you're technically agreeing to the airline's contract of carriage," said Mr Brancatelli, explaining this is written by the airline to their advantage and is called the contract of carriage, or COC.
"The airlines pretty much write the contracts that you agree to.
"And we passengers treat them just like we treat mobile phone contracts: We don't read them. And that's where most of the bizarre stuff is buried."
2. The airlines do not really have to take you anywhere
The arrival times and destinations printed on a passenger's ticket are not binding.
Major airlines all have language in their COCs which says something similar to: "Times shown in timetables or elsewhere are not guaranteed and form no part of this contract. Schedules are subject to change without notice."
The airline may also "alter or omit the stopping places shown on the ticket in case of necessity."
Airlines include such language to protect themselves from passengers who might sue over a weather-related cancellation or a flight diverted due to an emergency, but leaves the passenger with "virtually no protection", according to Mr Brancatelli.
3. Flights with multiple stops automatically charge the highest possible fare
The "class" in "class mapping" does not refer to different levels of airline service - first class, business class and economy - but to different fare categories airlines charge for any given flight.
Passengers who book a flight with multiple stops are automatically bumped into the highest fare class for each segment of that flight.
Customer willing to go the extra mile can compare the overall fare an airline quotes against the individual fares of booking separate flights for different legs.
How to make your money go further when you travel

Show all 2
4. There are no regulations about how cramped you should be
Regulations mandate a minimum amount of space that livestock are allowed on trains and trucks when being transported - but there is no equivalent for humans on planes.
One consumer group, FlyersRights.org, is lobbying for federal seat standards on planes.
5. Tickets are no longer exchangeable
Mr Brancatelli said airlines used to get passengers on any other flight available.
"When there was a cancellation, Delta would say, 'Sorry, we had to cancel our flight. But I see in the computer that another airline is flying in an hour, so we're gonna get you on that flight," he said.
"Now, their answer is, 'Sorry, pal. Tickets are no longer exchangeable among airlines.'"
6. There is no guarantee your "regulation" carry-on bag will be allowed onboard
None of their published rules about carry-on bags can be enforced by the customer.
Most airlines include the size limits for carry-on bags in their COCs, but there is often a clause that the airline will make the final call as to which bags get on board.
Register for free to continue reading
Registration is a free and easy way to support our truly independent journalism
By registering, you will also enjoy limited access to Premium articles, exclusive newsletters, commenting, and virtual events with our leading journalists
Already have an account? sign in
Register for free to continue reading
Registration is a free and easy way to support our truly independent journalism
By registering, you will also enjoy limited access to Premium articles, exclusive newsletters, commenting, and virtual events with our leading journalists
Already have an account? sign in
Join our new commenting forum
Join thought-provoking conversations, follow other Independent readers and see their replies