'Time-out' benches support wellness and improve happiness
New tech-enabled benches are placed in stressful environments in New York to celebrate a new mindfulness app from wellness brand Shine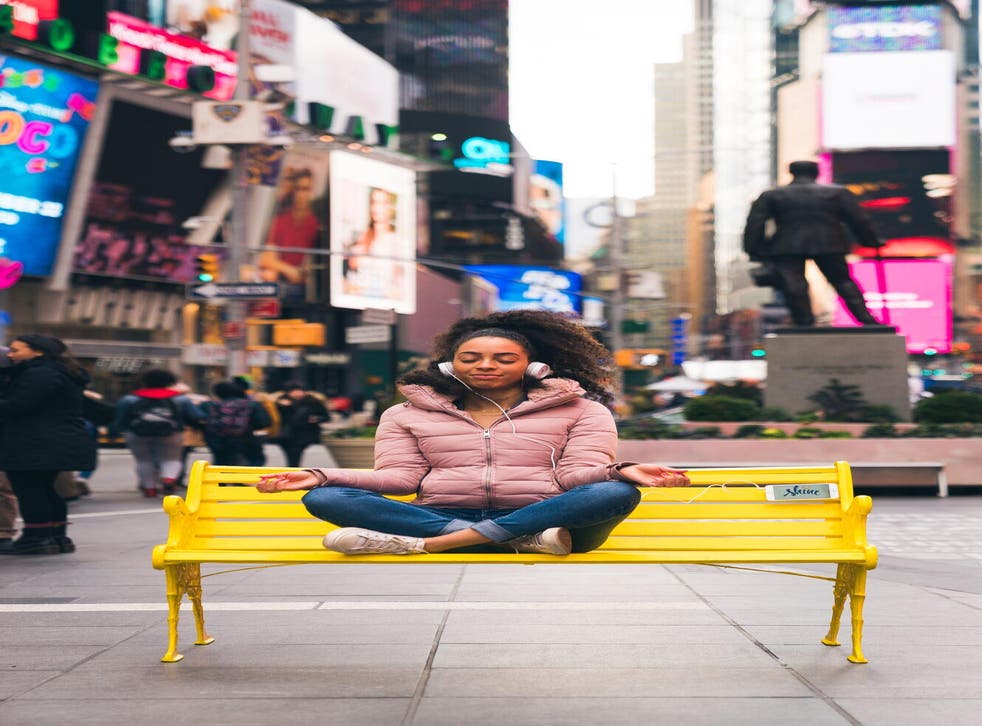 Forget the yellow taxis, it's all about the yellow benches for stressed out millennials in New York. The 'time out' benches, which are painted in the happy-making hue bright yellow, have been put in some of the city's most stressful environments to offer busy commuters the chance to make some space for themselves.
The benches are the brainchild of the team behind Shine, a new iOS app which delivers a modern and personalised approach to mindfulness and meditation. Anyone who grabs a break by sitting on the benches can sample the Shine app content for free through its built-in digital display and headphones, helping to support modern wellness rituals.
Shine Co-founders Marah Lidey and Naomi Hirabayashi explain that the app offers a library of interactive audio "Mindful Moments" with topics ranging from 'Ditching a Toxic Friend' to 'Self-Care for Online Dating' and 'Slaying Your Workday'.
This isn't the first time public benches have been used to help improve happiness. BenchesCollective is a Dutch organisation that turns public benches into dynamic meetings points to help foster a sense of community.
Over 1,300 public seating areas have been listed as meeting points on the BenchesCollective​ website, with users deciding when their bench will be 'open' and what they'll offer. Activities range from badminton to beer-tasting, to simply sharing stories or recommendations.
In an increasingly hectic, digital world, benches offer a chance for people to take time out and reconnect.
The Shine app is available on the App Store for all iOS devices now. Visit www.shinetext.com/app for more information.
Join our new commenting forum
Join thought-provoking conversations, follow other Independent readers and see their replies