Tens of thousands 'should be prescribed art classes and gardening on NHS', say medics
'Social prescribing' activities could improve mental and physical health, finds Kate Ng
Thursday 18 March 2021 07:39 Comments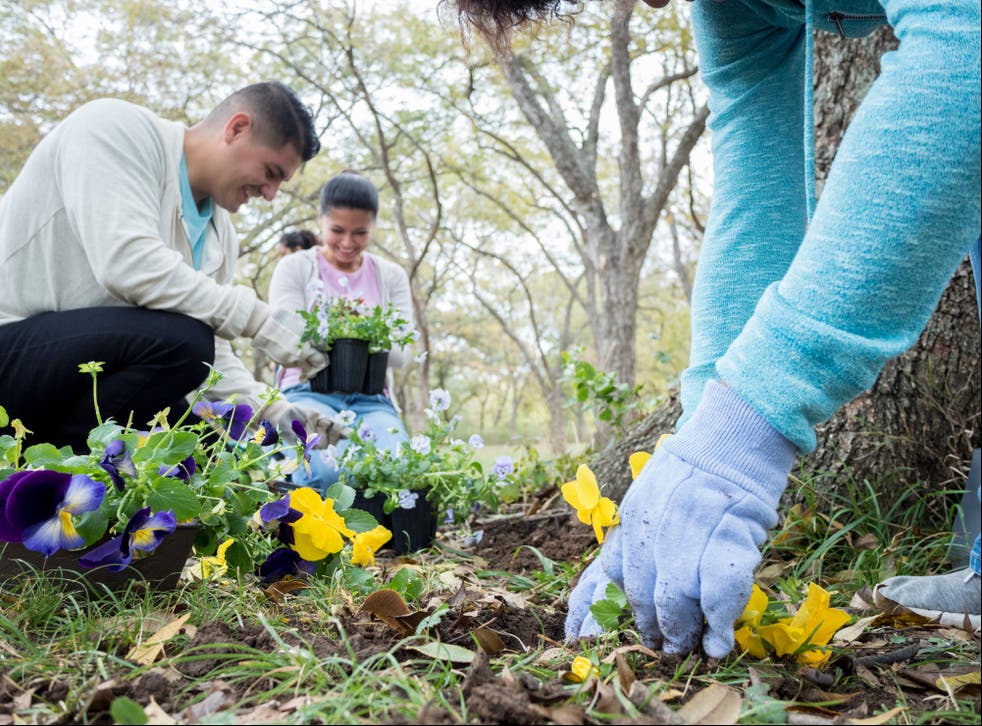 The physical and mental health of tens of thousands of people would benefit from being prescribed art classes, group gardening projects and nature walks on the NHS, royal medical colleges have said.
Many people are missing out on "social prescribing", according to a report from the Royal College of Psychiatrists and the Royal College of Occupational Therapists – a measure they believe could help tackle mental health difficulties that have been exacerbated by the Covid-19 pandemic.
Social prescribing can include recommending activities such as new skills workshops, playing football in a local team, taking on some form of education or training, or helping local elderly residents with their gardening.
Join our new commenting forum
Join thought-provoking conversations, follow other Independent readers and see their replies