Keir Starmer is trying to be too clever by abstaining on the Covid tiers vote
Labour MPs were instructed to sit on their hands while Conservatives voted to pass the new coronavirus regulations that come into effect this week, writes John Rentoul
Tuesday 01 December 2020 20:49 Comments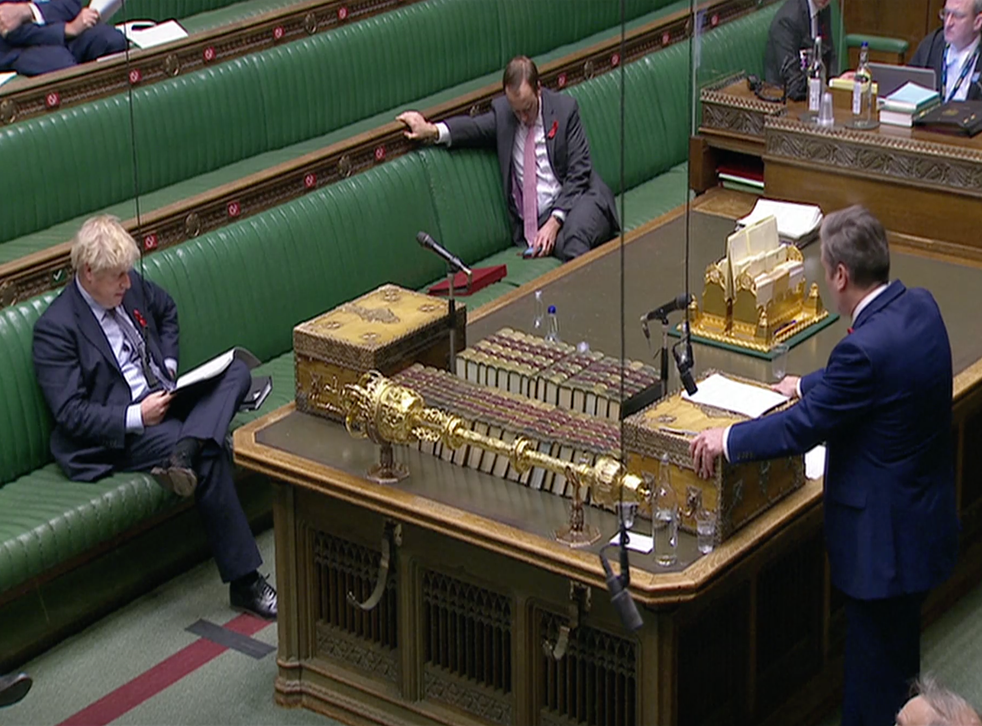 The big difference between last night and the vote on the second lockdown was not the size of the Conservative rebellion, but that Labour failed to vote on the new coronavirus restrictions, either for or against. 
Keir Starmer's decision to order his MPs to abstain provoked the prime minister to express theatrical puzzlement – "it seems extraordinary to me" – but it was indeed not clear what the Labour leader hoped to gain by the device of sitting on his hands. 
The question of whether to abstain may seem an obscure one of parliamentary procedure, but it can be significant. In this case it allows Starmer more freedom to criticise Boris Johnson's government, especially if, as he seems to think will happen, the tiers fail to control the virus and further restrictions turn out to be needed. 
Join our new commenting forum
Join thought-provoking conversations, follow other Independent readers and see their replies