Singapore's death penalty for drug crimes under scrutiny as disabled smuggler awaits his fate
Executing Nagaenthran Dharmalingam will not address Singapore's drug trafficking problem but could damage the country's reputation, writes Arpan Rai
Saturday 27 November 2021 14:08 Comments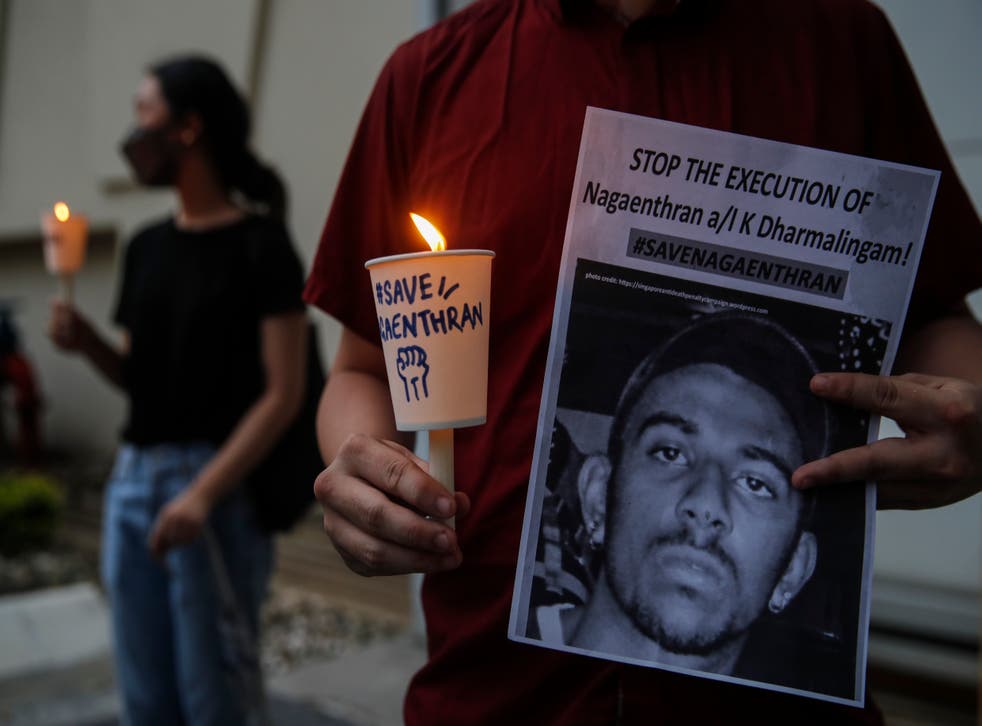 Had Nagaenthran Dharmalingam not caught Covid-19 earlier this month, the Malaysian man with learning disabilities would have been executed by Singapore for smuggling a small amount of heroin into the country.
The 33-year-old was convicted in 2009 and has been on death row for more than a decade for trafficking 43 grams of heroin.
Dharmalingam was due to be hanged on 10 November but a court stayed the execution for reasons of "common sense and humanity" after confirming he had contracted Covid-19.
Join our new commenting forum
Join thought-provoking conversations, follow other Independent readers and see their replies