Why Indian PM Narendra Modi is repealing contentious farm laws now
Narendra Modi's U-turn after a year of farmer protests is considered a political move ahead of key Indian elections next year, Arpan Rai reports from Delhi
Saturday 20 November 2021 11:27 Comments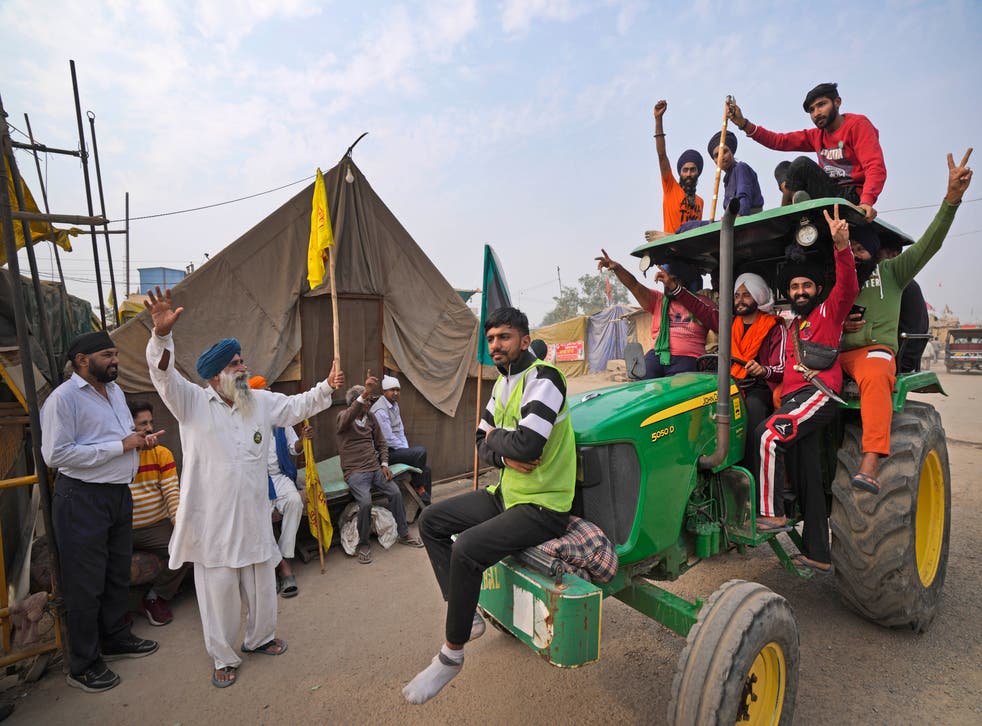 More than a year after passing three contentious farm laws, Indian Prime Minister Narendra Modi decided to repeal the legislation that had sparked huge protests and saw the roads leading to India's national capital blockaded by tens of thousands of farmers.
Since November 2020, Indian farmers from the northern states of Punjab and Haryana refused to budge despite the Covid-19 pandemic, extreme temperatures, and heavy rains. The unprecedented sit-in protest caused huge physical disruption, blocked the ruling Bharatiya Janata Party (BJP)'s legislative agenda, and led to the deaths of hundreds of farmers.
Ultimately, Mr Modi blinked first.
Join our new commenting forum
Join thought-provoking conversations, follow other Independent readers and see their replies