Two women killed at Portugal Muslim centre as attack probed as possible terror
Police shot suspect 'armed with large knife' when called to centre in Lisbon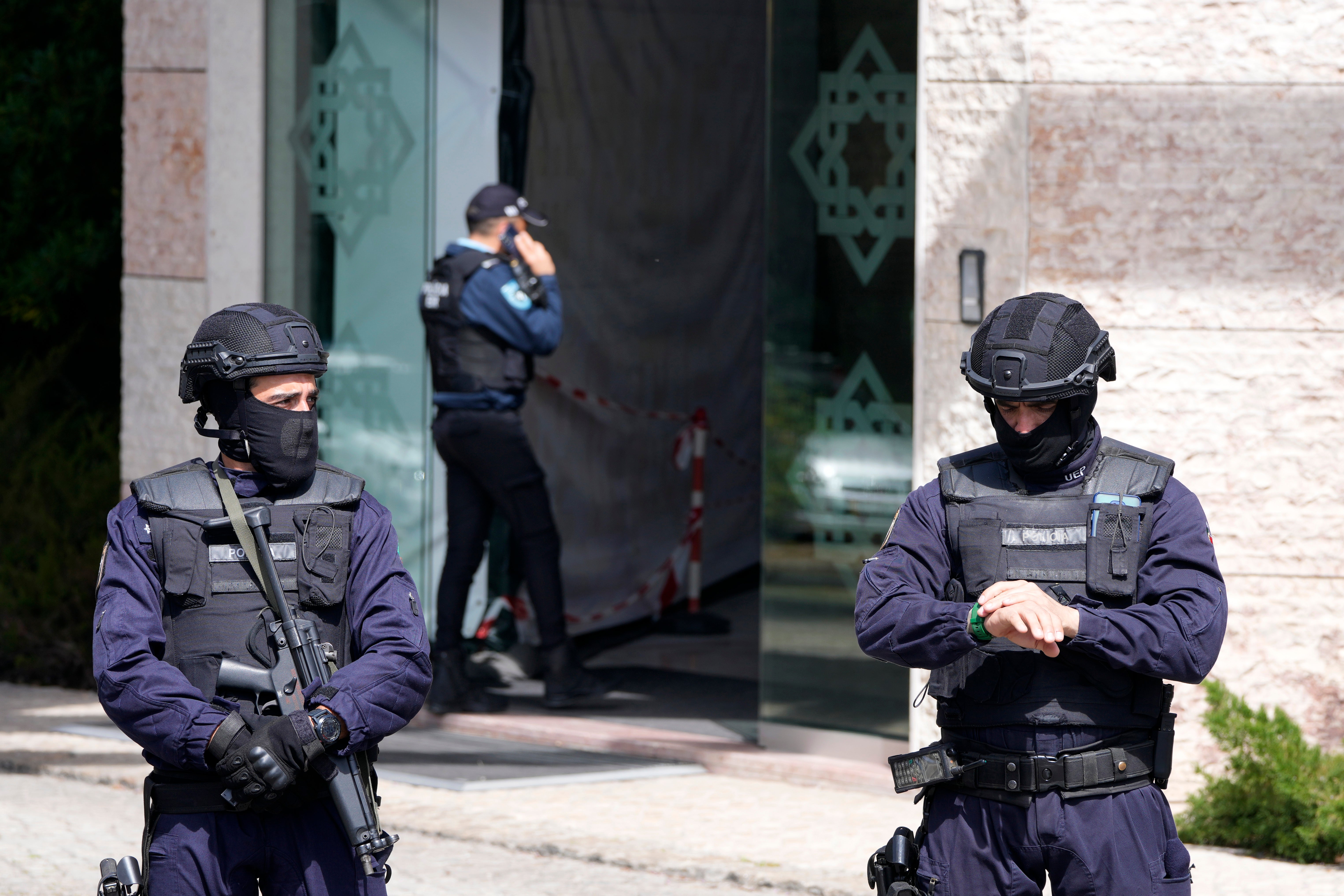 Two women have been stabbed to death at an Ismaili Muslim centre in Lisbon in an attack that Portuguese authorities said they are investigating as a possible terror act.
Several others were left injured, while police shot the man suspected of knifing the women, who were Portuguese staff members at the centre, Ismaili community leader Narzim Ahmad told Portuguese TV channel SIC.
The suspect was found "armed with a large knife" when officers were called to the centre on Tuesday morning, police said. Officers ordered him to surrender but he moved towards them and was "neutralised", the force added.
The suspect was taken to a Lisbon hospital where he is in police custody. Investigators have been looking into terrorism as a possible motive.
Several other people were wounded but police have not yet provided further details about their conditions.
Prime minister Antonio Costa told reporters the attack was "a criminal act". Without elaborating, Mr Costa said: "Everything points to this being an isolated incident."
Speaking to Portuguese news website Sapo, an employee at the centre said: "It all happened very quickly. The police are here in the centre investigating."
The two women who have been killed have not yet been named.
Armed police from a special operations unit could be seen forming a perimeter outside the building. Mr Costa said police were investigating the attack, adding it was too soon to speculate about a motive.
The Shia Imami Ismaili Muslims, generally known as the Ismailis, belong to the Shia branch of Islam. They are a culturally diverse community living in more than 25 countries around the world.
Portugal hasn't recorded any significant terror attacks in recent decades. Religious violence is virtually unheard of in the country.
"The Ismaili community is shocked and saddened by this incident and is providing support to the families of the victims," the Ismaili Community said in a statement.
Join our commenting forum
Join thought-provoking conversations, follow other Independent readers and see their replies