Delicious and beyond
Extraordinary examples of these French wines from the northern Rhône Valley reveal the secrets of their place of origin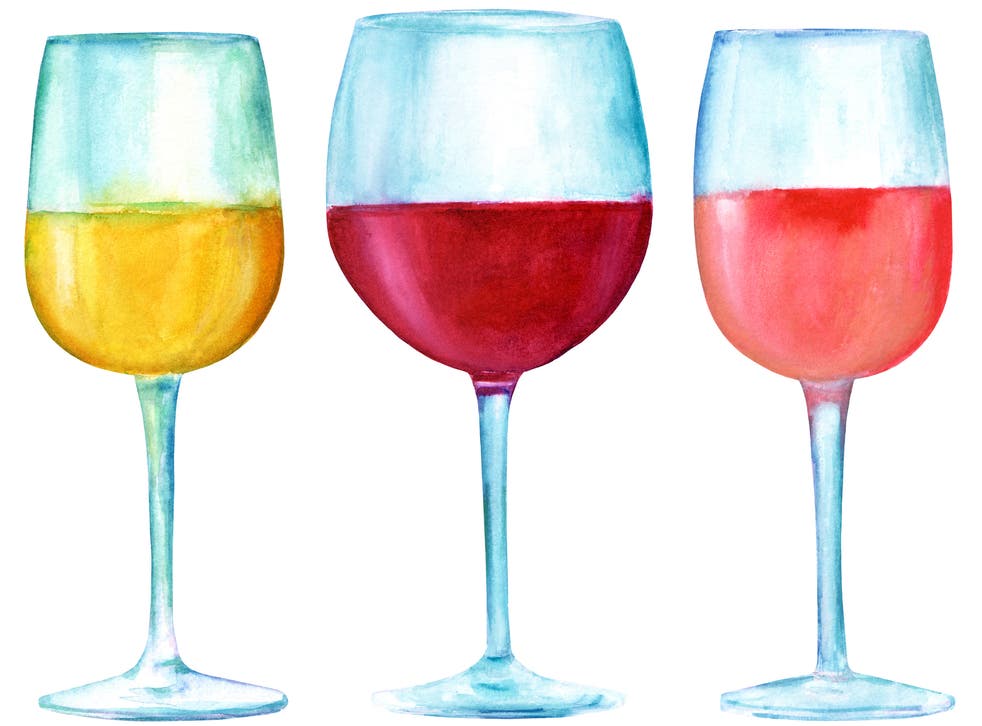 Some wines are simply full of pleasure, delicious to drink and no more than that. Other wines are just as enjoyable, with the addition of an extra dimension that speaks of place and heritage.
Here at Wine School, we love and appreciate the first kind – but we live for the second. These wines of place are transcendent. They lift wine from the category of complex and pleasing beverage, to the level of cultural expression.
In the last month, in which we have been drinking Crozes-Hermitage from the northern Rhône Valley of France, we found both sorts of wines, and another that was somewhere in between. Together, they offered some of the best articulations of Crozes-Hermitage: an appellation that has not always received much respect – but maybe has not always earned it, either.
As with much of the northern Rhône, Crozes-Hermitage was once a polyculture where grapevines were simply part of the local crop. It was also, at one time, a prime spot for growing cherries and apricots. But as wine came to be more lucrative than fruit over the last third of the 20th century, many of the acres devoted to table fruit were given over to wine grapes.
This was not necessarily in the best interest of the wine. Many vines have been planted in loamy, fertile soils that were better for table fruits than for nuanced wines. As a result, perhaps, Crozes-Hermitage became known both for easygoing, modestly interesting wines as well as for bottles in which flashy expressions of the winemaker's hand, like flavours of new oak, were more evident than characteristics of the place.
But the wines we drank were far more interesting than what was once commonplace. As always, I suggested three examples, to be consumed with food and company in a relaxed setting. The three Crozes-Hermitages were: Equinoxe Equis 2015; Alain Graillot 2015; and JL Chave Sélection Silène 2015.
The Equinoxe – made by Maxime Graillot, the son of Alain Graillot – was a joy to drink. Ripe, fruity and savoury, with flavours of black olives, pepper and roasted meats, it showed many of the characteristics I love about syrah wines from the northern Rhône. But that was about the extent of it.
I would categorise it as a wine that expresses the characteristics of the grape more than the place itself. Its character helps to locate it within that general region, but it lacked the nuances that might have allowed an experienced Rhône drinker to pin it down to a more particular place.
This is an observation more than a criticism. As I said, I found the wine to be delicious: a great pleasure to drink and a good value at $21 (£16). As we found when drinking vins de soifs in June, sometimes delicious is enough.
Alain Graillot's Crozes offers similar flavours. It, too, is delicious, with flavours of roasted meats, black peppers and olives. But where the Equinoxe was soft, easy and exuberant, the Graillot was smoothly structured. It was also floral and starkly mineral, with earthy, stony elements. I found the wine lovely, compelling and thoughtful. It's also $35 rather, than $21.
This is a wine that for me most definitely speaks of a place. It doesn't have the elegance and persistence of Côte-Rôtie, or the power of Hermitage, but that helps to let you know it is not from one of the elite terroirs of the region. That is not a knock; it is only rarely an occasion worthy of one of those wines, which to me makes everyday bottles all the more important.
I found it fascinating to compare these two wines; they were most likely overseen by the same man, Maxime Graillot, who has taken over some of the winemaking duties at his father's estate. Yet the grapes come from different places, and the winemaking techniques are different. Most notably, the grapes for the Equinoxe were de-stemmed before fermentation, while the grapes for the Graillot were not.
This decision seems to have particular cultural significance in the northern Rhône, where the question of whether to de-stem can shape the character of a wine in a less subtle way than in, say, Burgundy.
De-stemming is a more modern technique, as it depends on the technology for automating the de-stemming process, which otherwise would be laborious. It tends to enhance the fruitiness of the wine. Fermenting the wine with the stems tends to produce more savoury elements as well as more tannins, for a more structured wine.
The decision of whether to de-stem is often a philosophical choice, but it can be a practical one as well. I once asked Bernard Faurie, who makes excellent, traditional Hermitage, why he chose not to de-stem his grapes.
"God made grapes with stems for a reason," he said. "It gives the wine long life and energy. Besides, I didn't want to pay for a de-stemming machine."
Vegan winemakers Freya - In pictures

Show all 11
The grapes for the Alain Graillot come from his vineyard on the plain in Crozes-Hermitage, near the hamlet of Les Chênes Verts. Ordinarily, I would imagine the grapes from this area have less potential than those from the few granite hillside vineyards in Crozes-Hermitage. But the vineyard – unusually for the region, Graillot once told me – is set in a stony, sandy ancient riverbed, which perhaps adds to the character of the grapes.
The Equinoxe is Maxime Graillot's négociant line of wines, meaning he buys the grapes. They come from vineyards near the Graillot family estate, from the commune of Beaumont-Monteux, and I believe the soils are somewhat similar. The main differences seem to be the de-stemming and the intent to make an easy-drinking wine, rather than a wine that ought to age and improve for a decade.
By contrast, half the grapes for the Chave Silène are from estate vineyards – on a granite slope behind the great hill of Hermitage – and the other half are purchased. The wine tasted richer and riper than the other two, and at 14 per cent, it was a percentage point higher in alcohol. The Silène was juicy like the Equinoxe, but as full of minerality as the Graillot, with equally fine tannins. The wine was floral, but also with a touch of chocolate and not so much of the olive, roasted-meat flavours.
For me, the Silène occupied a middle ground between the two other wines. It had that extra dimension of place that set it apart from the easygoing Equinoxe, but not to the extent of the Graillot. Nonetheless, I would still consider it a wine of place.
I was happy with each of these three wines, and pleased that they each showed a different face of a region that should not be reflexively maligned. Like St.-Joseph, its stablemate in the category of mid-price northern Rhônes, Crozes-Hermitage can outperform expectations. If it does not quite have the potential of St.-Joseph to truly excel, it certainly can rise to the occasion of solid, pleasurable wines of place.
I asked readers who might have remembered drinking St.-Josephs in early 2015 how these Crozes-Hermitages compared. Martin Schappeit of Forest, Virginia, said the St.-Josephs were more structured and complex. Joseph of Île de France echoed the sentiment, saying they were not as thrilling. George Erdle of Charlotte, North Carolina, simply stated that Crozes-Hermitage was "vastly different" from St.-Joseph.
Each of these Crozes producers also makes an equivalent bottling of St.-Joseph, and it would be illuminating to make some fresh comparisons. Extra credit, anybody?
Not surprisingly, some readers had different opinions about these wines than my own. VSB of San Francisco seemed to like the Alain Graillot, but called it "port-like," and found a lingering hot, astringent quality. Dan Barron of New York found the Equinoxe too sour, although he found the Silène complex and juicy.
Martina Zuccarello of New York, on the other hand, saw the Graillot as I did. "The wine was buzzing, not of youth but of life and place," she said. "It is really a sensational quality that takes this wine from the ordinary to the extraordinary."
Not every wine has that extra dimension, and plenty of wines that do not can be satisfying. But finding a wine that speaks so directly to you is the great reward of exploration.
© New York Times
Join our new commenting forum
Join thought-provoking conversations, follow other Independent readers and see their replies