Abercrombie features plus-size models in ad campaign after history of exclusion
Brand says 'we're moving towards a world of belonging, rather than fitting in'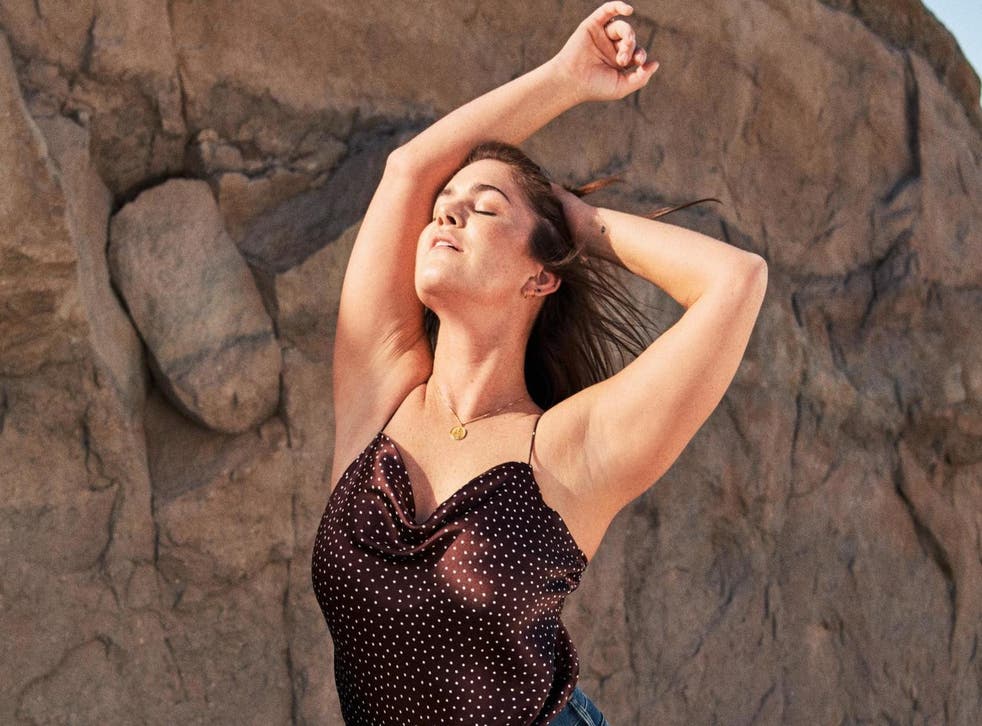 Abercrombie & Fitch has launched a new campaign featuring plus-size and diverse models after a history of only featuring thin models.
The campaign comes as the clothing brand attempts to rebrand itself to fit in with the "body positivity" movement.
The ads, which will be for the brand's Fierce fragrance, will also focus on themes of self-empowerment, gender equality, and LGBTQ+ equality.
"We're moving towards a world of belonging, rather than fitting in," Joanna Ewing, Abercrombie & Fitch's head of creative, said of the campaign, which comes after the fragrance relaunched in 2019.
In addition to plus-size models, the brand will feature a range of athletes, including Megan Rapinoe and Paralympic athlete Scout Bassett, activists, and artists.
On Thursday, Abercrombie & Fitch introduced the new campaign on Twitter, where it captioned a photo of the models wearing Abercrombie jeans: "INTRODUCING: THE FIERCE FAMILY.
"There's no one way to be Fierce. Discover six distinct scents, all related yet uniquely different - each represented by a member of our amazing 2020 cast."
Inspiring body positivity quotes

Show all 12
"Last year's Fierce relaunch saw great success, and we are thrilled to share the 2020 edition of the campaign through this dynamic cast," said Kristin Scott, president, global brands at Abercrombie & Fitch Co. "Our goal is to inspire our customers to feel confident, be comfortable and face their Fierce. Face Your Fierce speaks to our values of authenticity, self-love, perseverance, and ultimately, the countless expressions of Fierceness our customers embody."
The move comes 14 years after the clothing brand faced controversy for comments made by former CEO Mike Jeffries in 2006 about the types of customers the brand aims to target.
According to Jeffries, Abercrombie & Fitch was primarily made for "cool kids," or the "attractive all-American kid."
"In every school there are the cool and popular kids, and then there are the not-so-cool kids," Jeffries told Salon. "We go after the cool kids. We go after the attractive all-American kid with a great attitude and a lot of friends.
"A lot of people don't belong [in our clothes], and they can't belong. Are we exclusionary? Absolutely. Those companies that are in trouble are trying to target everybody: young, old, fat, skinny. But then you become totally vanilla.
"You don't alienate anybody, but you don't excite anybody, either."
In 2014, the brand announced it would be extending its sizes, which, at the time, did not go beyond a size 10 and large.
This is not the brand's first step towards inclusivity - in 2010, the clothing company partnered with The Trevor Project, the world's largest suicide prevention and crisis intervention organisation for LGBTQ people. To date, the brand has donated more than $600,000 to the nonprofit.
Register for free to continue reading
Registration is a free and easy way to support our truly independent journalism
By registering, you will also enjoy limited access to Premium articles, exclusive newsletters, commenting, and virtual events with our leading journalists
Already have an account? sign in
Register for free to continue reading
Registration is a free and easy way to support our truly independent journalism
By registering, you will also enjoy limited access to Premium articles, exclusive newsletters, commenting, and virtual events with our leading journalists
Already have an account? sign in
Join our new commenting forum
Join thought-provoking conversations, follow other Independent readers and see their replies