LIFESTYLE FEATURES
'At least in prison you can go outside': The class of 2020 on a Freshers' week like no other
After a year of missed school, unpredictable exam results and summer spent with parents, students have finally gone away to university. But Natasha Preskey finds out it's been a beginning to forget
Tuesday 06 October 2020 09:06 BST
Comments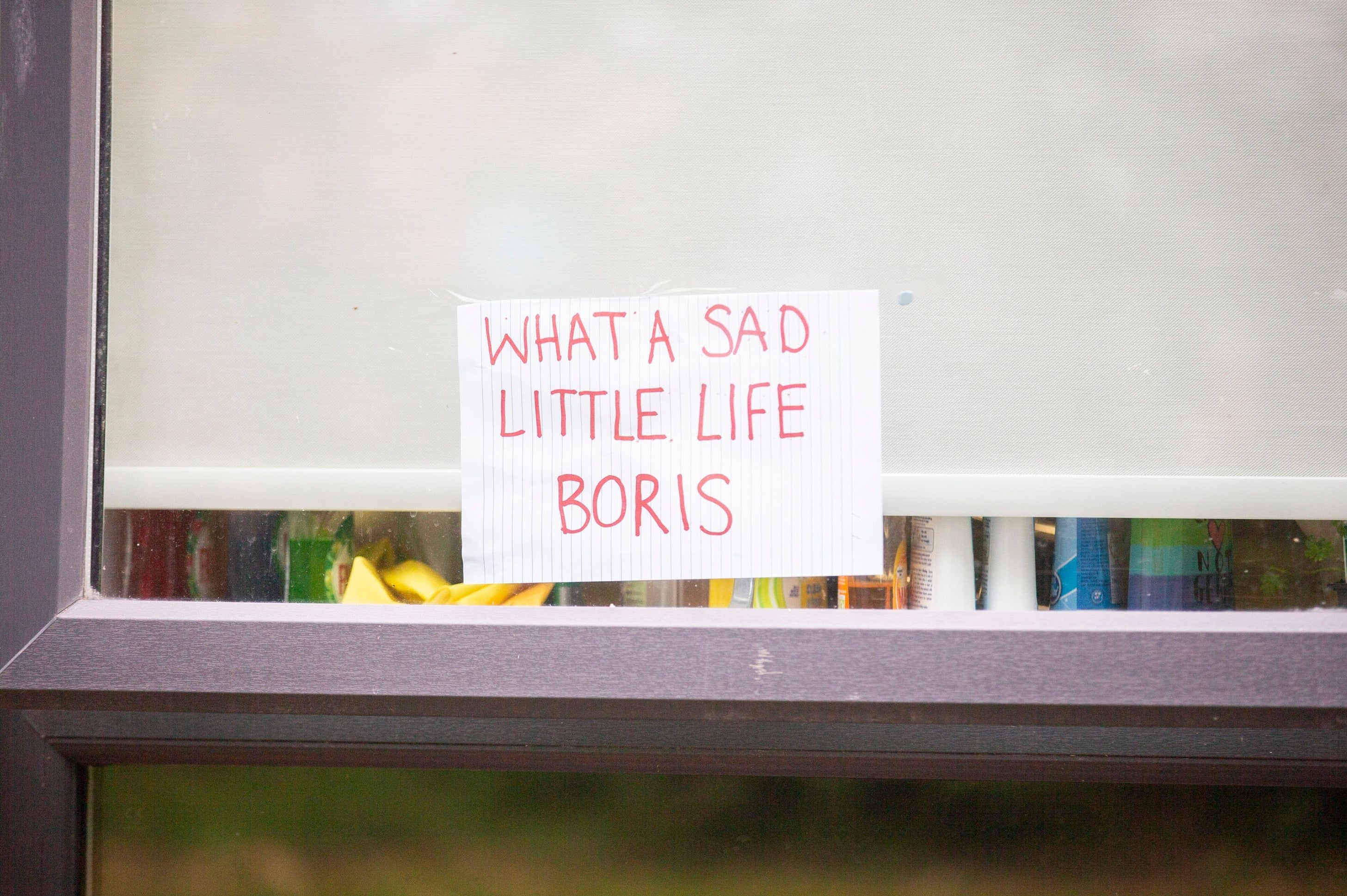 Anna Pritchard has lived in the 1,100-bedroom Murano Street student village at Glasgow University for almost two weeks. She is an 18-year-old student at the university, having just moved away from home for the first time. But it's not quite the Freshers' she imagined as six days after being dropped off at her halls, the largest residence on the Scottish campus, Anna was forced to self-isolate. Eight of her 11 flatmates tested positive for coronavirus and now they all face being trapped in those four unfamiliar walls for 14 days - or longer.
"I feel like I'm missing out - but I've also never known anything different," Anna tells The Independent. Across Murano Street and one other dormitory, a total of 600 Glasgow University students are self-isolating and, at the time of writing, Anna (who has tested negative for Covid-19), still has two weeks left before she can venture to the outside world.
Anna says police have been patrolling the complex, which is made up of self-catered accommodation with single bedrooms and shared common areas and bathroom facilities, and costs £126 per week. The teenager says an officer told one of her flatmates that they must remain in their rooms, rather than mixing as a household. "They don't know what we're going through," she says. "It's bad enough trying to make new friends, and then being locked up for two weeks - but the expectation that we don't speak to our flatmates? It's just ridiculous." 
Glasgow University told The Independent that students are required to stay in their household but have not been asked to stay in their individual rooms and the police only visit residences when they have been called by staff or students - not on routine patrols.
Since March, Anna and her peers have been tackling additional problems to the universal ones thrown up by the coronavirus pandemic. First the class of 2020 was forced to miss the last months of secondary education as schools across the country closed; forgo a summer of drinking and partying with friends in favour of time at home with their parents; have their A Level results predicted by a computer algorithm; and many were turned down by their university of choice after their results failed to live up to the grades they were expecting. 
Now - for the seemingly lucky ones who did make it to university - they face being responsible for a second wave of the virus, and restrictions placed on their newly-won freedoms. 
Many universities, including Cambridge, University College London and East Anglia, have totally banned overnight guests. Others in Manchester (1,700 students at Manchester Metropolitan have been told to isolate after 127 tested positive) have told students to only attend virtual events in lieu of real parties and socialising. All students in Scotland were banned from visiting pubs or restaurants. There have even been suggestions that students should not be allowed to go home to their families at Christmas. But amid rising cases, perhaps many have forgotten just how it feels to be away from home for the first time on your own?
While the Murano Street Student Village situation is bleak, they are, in some ways, the lucky ones. A coronavirus test centre has been set up in the complex, residents will now be refunded one month's rent and receive a £50 payment for food. In Dundee, meanwhile, 500 students at Abertay University have been forced to isolate in privately-run halls, Parker House, but are yet to be offered any financial recompense. Images of signs students had put up in the windows as joking cries for help went viral this week.
"The 'send help' sign was [originally] a joke, but now it's actually quite bad," 18-year-old resident Joe Wilson explains. "I don't want to sound really dramatic but it's worse than a prison because at least, in a prison, you can go outside." Joe says no mental health support has been offered [Abertay University said it was in daily communication with students to offer guidance and support, including a personal phone call (supplemented with an email and daily newsletter if they weren't contactable by phone)] and that students have been told if they're seen outside their flats that police will be called.
Staff have been facilitating supermarket deliveries, [Abertay confirmed food parcels and vouchers were delivered and "financial assistance is available to students"], but Joe says many orders have been delivered to the wrong flats, and he and his flatmates aren't allowed to be in their kitchen at the same time to cook or eat. The teenager describes hearing ambulances arrive to pick up fellow students from the building in the middle of the night, and says the experience has already had a destructive impact on his mental health. 
"Our experience has been that the majority of students have coped well with this," a spokesperson for the university says. And iQ Student Accommodation, owners of Parker House in Dundee, said: "We are doing all that we can to support students during this difficult time, as they adhere to the guidance and regulations set out by the NHS and government."  It also pointed to Scottish legislation which makes provisions for students to terminate their tenancies early "for a reason relating to coronavirus".
Joe says many of his peers are now considering finishing their first year remotely from their hometowns instead. "Today, everyone's trying to work out how to end the tenancy agreement," he says. "Everyone's just getting out." After he moved away from home, Joe found out his only in-person teaching was a non-essential drop-in session: "So those three hours weren't even important, and that's the only reason everyone's paying five grand a year to stay here."
With the bulk of course material now available online, and the usual club nights, parties and society meetings unable to take place as normal, many students are beginning to wonder whether paying to move away from home was worth it after all. "Everyone says uni's so great and you go away from home and meet a whole load of new people," says Joe. "Then, when we got here, there was an online pub quiz, but you had to pay for it - so no one did it."
Elijah, a first-year philosophy student at the University of Central Lancashire (UCLAN), decided against moving into student halls due to worries about the virus, but did move from home in Hereford to new private accommodation in Preston: "I was going to but I was so frightened of living with strangers and not knowing what their attitude to social distancing would be that I decided to go into private accommodation."
Now that Preston has gone into local lockdown and the 18-year-old is unable to mix with other students, Elijah is experiencing doubts about having moved five hours from home and hundreds of miles from their partner, who is at university in Bristol: "I was completely set on moving as far away from Hereford as possible. But, getting here, I'm really questioning whether this was the right move for me."
A student experience where in-person seminars are a finite commodity and shrieking to Rihanna on a sticky student union dancefloor is a criminal offence will likely sound unappealing to older graduates. But, for some students, the restructuring of university life has in some ways made learning and socialising easier. "I'm autistic, and I find the lecture hall environment quite difficult," says 22-year-old theatre student Josh*, who did not want his university named. "I always sit at the front so I can hear properly but I get distracted by people talking behind me… There are some days where I think I would fare better if I could access it digitally."
For other students they have been able to have some in-person contact. The University of Buckingham hosted a mix of virtual and in-person social events where students were permitted to attend in groups of six, provided groups didn't mix. "We had some parents tell us, 'My son, my daughter, they're an introvert and I'm worried because they won't have that same opportunity to make friends'," says student union president Daria Ermolenko. "But we've watched these introverts come to our events, because they know that this won't be a party-style event, they know they'll be in a small group and, for an introvert, that's very reassuring. So I think [socially distanced] it's more inclusive."
For now, thousands of students, self-isolating or not, will continue to experience many of the university rites of passage through a screen. Although they have been given some good news as education secretary Gavin Williamson said students in England could go home if universities scheduled term to finish early, they are still a world away from the university experience so many were sold when they first applied. 
Despite being stuck inside for another fortnight, Anna is still glad she didn't defer. "My life has already been put on hold too much by coronavirus," she says. "At least something that I planned to do this year has actually gone ahead."
* Names have been changed
Join our commenting forum
Join thought-provoking conversations, follow other Independent readers and see their replies