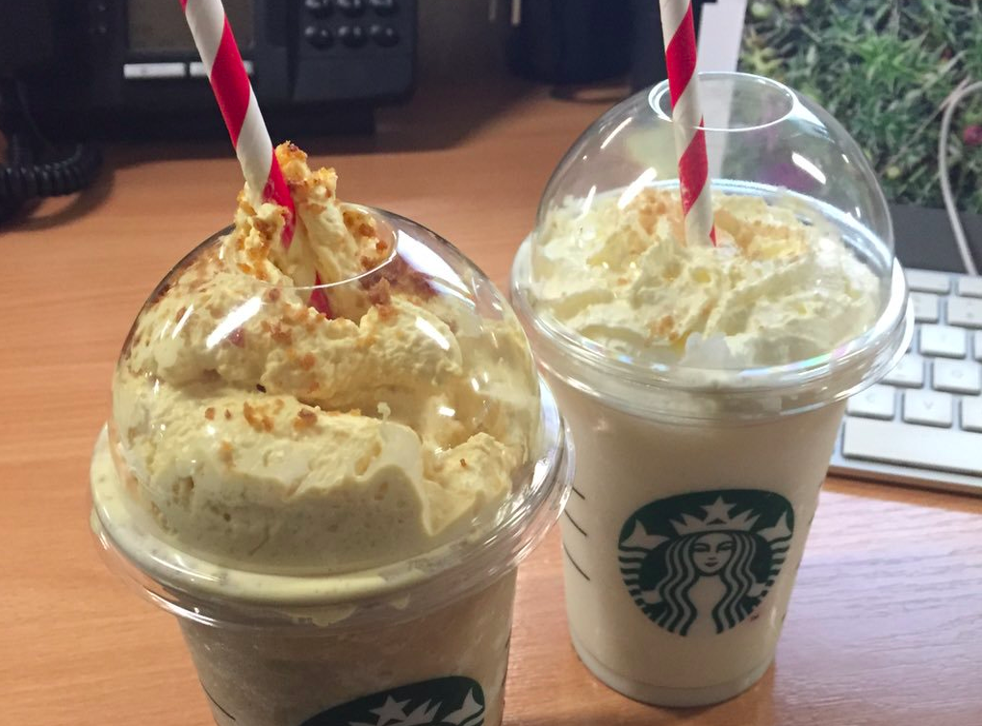 The secret Starbucks Christmas drinks better than the ones on the menu
Festive drinks taste so much better when they're secret
Sure, a toffee nut latte is like a hug in a mug, a gingerbread latte is the drink to get you in the festive spirit, and the eggnog latte is - well, the eggnog latte is pretty divisive really, but that's another matter.
Starbucks' Christmas drinks are much anticipated every year.
But there are actually lots of other Christmassy concoctions you can order at the coffee chain if you know what to ask for.
Yes, you have to be a bit difficult, but it's worth it.
Here are some of the best secret Starbucks Christmas drinks.
1. Cinnamon toast crunch frappuccino
Ask for a white mocha but with one pump of cinnamon syrup and one pump of hazelnut syrup. Add cinnamon on top too.
2. Christmas cookie frappuccino
Order a vanilla frappuccino and ask for two pumps of peppermint syrup and one pump of toffee nut syrup. For a finishing touch, ask for a drizzle of caramel sauce on top.
3. Candy cane frappuccino
Ask for a vanilla bean frappuccino with one to two pumps of peppermint syrup.
4. Butter beer
Add two pumps each of of cinnamon dolce syrup, toffee nut syrup and caramel syrup to a shot of espresso to create this festive Harry Potter-inspired beverage.
5. White Christmas frappuccino
Order a vanilla bean frappuccino and ask for one pump of white mocha syrup and a dash of peppermint syrup. Finish it off with whipped cream and mint chocolate curls.
6. Snowball frappuccino
Ask for a white chocolate creme frappuccino with the addition of one pump each of toffee nut syrup and hazelnut syrup.
The frappuccinos may be the easiest drinks to customise, but they also tend to be the highest in sugar, with some containing as much as you'd find in six doughnuts.
So as delicious as a Christmas cookie frappuccino may be, it's probably best to keep these drinks as an occasional treat rather than a daily indulgence.
Join our new commenting forum
Join thought-provoking conversations, follow other Independent readers and see their replies