LIFESTYLE FEATURES
While we stand still, time flies: How coronavirus is contributing to chronophobia
As we head into a second nationwide lockdown, the sense that time is slipping through our fingers has never been more acute. Juliana Piskorz discusses the feeling that we're watching life pass by
Thursday 05 November 2020 15:23 Comments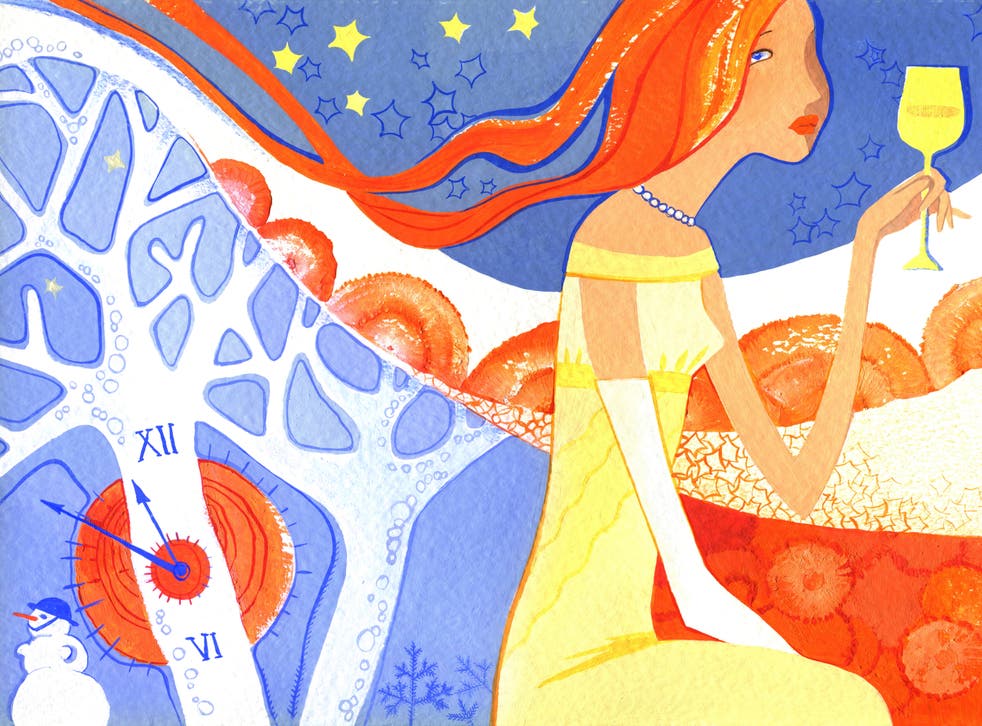 Ever since I can remember I wanted to be older. I yearned to buy menthol Pall Malls and smoke them all the way down Oxford Street in a minty cloud. I wanted hair to sprout on my legs only to rip it off with wax strips bought from Superdrug. I wanted a job in the West End, to eat tuna sandwiches from Pret and have unbridled access to a stationary cupboard. In retrospect all quite modest aspirations, but such is the glorious naivety of childhood.
I continued wishing my youth away until 25. Here, finally, was proper adulthood, an age to sink your teeth into. Since then, I have watched the clock of my life ticking away with almost masochistic concentration. Each second, month, year tapping away precious collagen reserves, all the while not as rich or wise or thin as the dreams of pre-teen slumbers.
As a 27-year-old, single freelancer who lived at home with my parents until recently, it can often feel like I'm lagging behind my peers, so you can imagine my chagrin when in March we were ordered to lockdown. Marinating in tracksuit bottoms while time spooled away from us impervious to any carefully laid five-year plans, wasn't how I saw this year.  
I am not alone in this anxiety. With a second lockdown about to begin, an increasing number of people have been feeling like fruit flies suspended in a giant vat of coronavirus-infested amber. Frozen in time while life passes us by. A study by researchers at University College London (UCL) found that life satisfaction has been dropping consistently over the last month.
The medical term for this anxiety is chronophobia, originating from the Greek Chronos, the mythological god of time, who moonlit every so often as the Grim Reaper, so far so fitting. Before lockdown, chronophobia, which literally means the fear of time, disproportionately affected elderly people and prison inmates with symptoms varying in severity from haunting thoughts to delusions and madness.
But as lockdown continues many of us are experiencing grief at our circumstantial impotence and the ghost of plans that could have been.
Historically humans living in the northern hemisphere had to plan their year carefully to ensure they had accumulated enough food reserves in summer to survive the winter. Conversely in warmer climes, like those in southern Europe, Africa and the Middle East crops grew all year round and so fastidious planning became less culturally ingrained.
Dr Najem Al-Falahe, a consultant psychiatrist at London's Nightingale Hospital, says in these countries there is less pressure to constantly plan than in our own society. "In psychiatry, we see a pattern that people who are anxious are always ruminating about the future or the past and are never present in the now," he says. And this is even more the case in young people.
Dr Al-Falahe says since childhood we are taught that our teens, twenties and thirties are a period for self-development. Over time he says: "Society has divided life into three phases, up until your mid-thirties you are in a phase of planning and building and this is a crucial part of developing your personal identity." From getting an education, to your first job, to buying a home, we are taught to constantly evolve and hit quantifiable targets.
Now however, many of those chances are on ice. "Now we cannot plan and this is hugely traumatic for people in the first phase of life. The cornerstone of their identity has been taken away from them," explains Dr Al-Falahe. It makes sense then, that for many of us the inability to plan and progress, whether that's professionally, financially or romantically, can feel alien.
Florence Armstrong, a 29-year-old stylist, has been feeling this loss acutely: "I just don't see order to anything anymore. I feel like I've wasted a year and every time I look in the mirror I see more lines and it's just terrifying." Armstrong, like many other single women in their late twenties, feels particularly panicked about the inability to date: "I think I sadly weigh up my future in terms of having a relationship and what I find most scary is that I've wasted so much time finding someone. As much as we can pretend this year didn't happen, it did and as women our eggs are still dying whether or not there's a pandemic on or not."
For many single people, the pandemic has extinguished the Sex and the City mirage of singledom as one long champagne-fuelled gangbang. Despite being more digitally connected than ever, dating apps and Zoom calls are failing to substitute for real human connection. Data from the UCL study consistently found that young adults, living alone in urban areas were more likely to experience loneliness, depression and thoughts of self-harm than any other group.
Beauty writer Gabrielle Dyer, 28, went on several Hinge dates over the summer but feels an increasing sense of fatigue about online romance, particularly now that meeting strangers indoors has been outlawed in Tier 2 areas. "I f**king hate dating apps," exclaims Dyer. "I don't want to be sitting in my room having a FaceTime date with a random person, who wants to do that? I constantly feel like I've spent years stuck inside meeting no one."
But it's not just single people who are feeling the Sisyphean load of unfulfilled potential. Students up and down the country are being robbed of the much-fabled university experience and are left languishing in halls bereft of the opportunities afforded to their predecessors.
Camilla Losinska-Brown, 21, a third-year student at UCL, stresses how pivotal going out was for her ability to make friends. "I met all my best friends on nights out, that's what first bonded us and broke the ice, laughing about drunken stories," she reminisces, "I'm lucky because I have an established group of friends, but I feel for my brother who has just started uni and can't go out."
Many of Losinska-Brown's friends have made the decision to eschew Tier 2 restrictions and continue socialising with other households to preserve their mental health. "Many of them live far away from their parents and support networks and they don't come into contact with older people... just sitting here makes you obsess about time passing and all the parties we're missing. When you think about it too much it gives you a bad feeling in your stomach."
Dr Al-Falahe explains that trying to enjoy each day, rather than agonising about the future, is better for our mental health. But as our phones continue to ping with news notifications spelling further restrictions, deaths and general calamity it can be easier said than done. I am often reminded of The Great Gatsby quote – "we beat on, boats against the current, borne back ceaselessly into the past" – written six years after the Spanish flu pandemic in 1918.
Despite these gloomy prospects, Dr Al-Falahe is optimistic that long term this could lead to positive changes. "After the Spanish flu the world's prosperity skyrocketed, people went out celebrating not just directly after but for years after," he says. "People started to appreciate time and living. Let us prepare ourselves for this next phase."
And as I think of this, I am cheered. I'm sure Dr Al-Falahe does not mean to refer to the kind of post-pandemic hedonism that led to the Wall Street Crash, but that is what swims into my mind. For a moment, the walls of my living room are replaced with visions of flammable party dresses, guts bulging out of crop tops, sticky nightclub floors, curfew-less trysts and standing in smoky rooms having glorious small talk. Till then, I will pour away my tea, and top up with prosecco.
Register for free to continue reading
Registration is a free and easy way to support our truly independent journalism
By registering, you will also enjoy limited access to Premium articles, exclusive newsletters, commenting, and virtual events with our leading journalists
Already have an account? sign in
Join our new commenting forum
Join thought-provoking conversations, follow other Independent readers and see their replies