Burberry unveils new logo for first time in 20 years under Riccardo Tisci
The rebranding marks a monumental change for the British heritage brand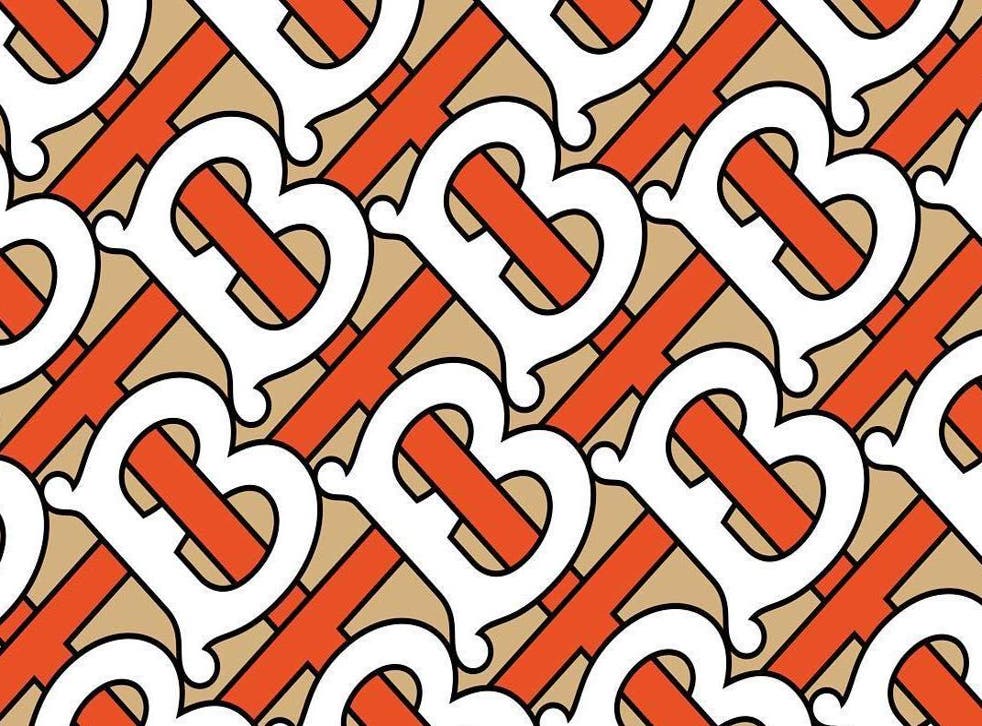 Burberry has revealed a brand new logo and monogram as part of a major rebrand under Riccardo Tisci.
The Italian designer left his role at Givenchy in February 2017, where he was hailed for his dark and transgressive aesthetic, before proceeding to take over as chief creative officer at the Burberry in March following Christopher Bailey's departure last year.
With just one month to go until Tisci makes his ready-to-wear debut for the British heritage brand at London Fashion Week, the innovative new designs have given fans a taste of what to expect - and by the looks of things, the label is set for a dramatic overhaul.
Judging by the new logo and monogram, both of which were designed by iconic graphic designer and art director Peter Saville, Tisci's Burberry will invigorate the label which has long-been steeped in tradition.
The eye-catching new monogram features an interlocking "TB" print, paying homage to the brand's founder Thomas Burberry, and combines a striking orange hue with white and the classic Burberry beige.
Meanwhile, the new logo is remarkably more modern than its predecessor, which was predicated by its archaic typeface, naming the label in a bolder and more contemporary font.
It's the first time Burberry has changed its logo in 20 years.
The brand unveiled the new designs on Instagram and also posted a series of snaps revealing emails exchanged between Saville and Tisci regarding the collaboration, which show the fashion designer asking Saville to produce the designs in just four weeks.
"Peter is one of our generation's greatest design geniuses," a statement from Tisci reads.
"I'm so happy to have collaborated together to reimagine the new visual language for the house."
Tisci posted the new designs on his own Instagram account alongside the hashtag #newera, implying that change is well and truly on the horizon for the label, where Bailey had been at the helm for 17 years.
Eager fans will have to wait to see the full extent of Tisci's sartorial overhaul until September, when Burberry's spring/summer 2019 show is due to take place in London.
Buckle up.
Register for free to continue reading
Registration is a free and easy way to support our truly independent journalism
By registering, you will also enjoy limited access to Premium articles, exclusive newsletters, commenting, and virtual events with our leading journalists
Already have an account? sign in
Register for free to continue reading
Registration is a free and easy way to support our truly independent journalism
By registering, you will also enjoy limited access to Premium articles, exclusive newsletters, commenting, and virtual events with our leading journalists
Already have an account? sign in
Join our new commenting forum
Join thought-provoking conversations, follow other Independent readers and see their replies